Do you feel that having simple Ski Lessons is not helping you? Do you feel you need more than a Ski Instructor? 
Here you have a chance to be part of our Ski Coaching Program and Mentoring in Switzerland. 
Push further your Ski Level with our Top Qualified Coaches & Trainers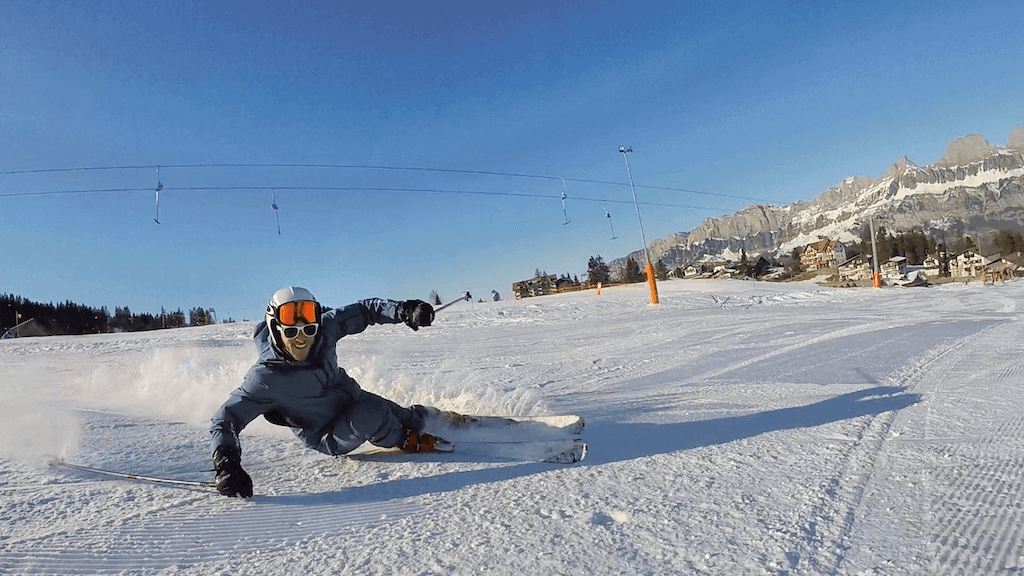 Ski Coaching Program 2022 Switzerland 
This program objective is to coach and train you to develop further your skiing skills independently from your ski level. 
Our Coaches and Trainers will motivate you and use different methodological techniques to make sure you improve efficitenly your skills and overcome your fears. You will safely explore  your limits in a safe and enjoyable environment.
How is the Ski Coaching Program organised?
December
In December we kick off during our Ski Camp in Zermatt. 
Goals of the weekend:
Being self aware of your level.
Set your personal goals.
Set short and long term objective to achieve throughout the season.
Video correction sessions.
January
In January there will be a follow-up session during the scheduled Ski Camp in Engelberg.
Goals of the weekend:
Get personalised exercise, work through your goals.
Get your style, learn your strengths and weaknesses. 
Group discussions.
Video correction sessions.
February
In February you have a 1-hour online training session with your Coach. You can send him/her your videos and analyse them online. We suggest to have two sessions, 30 minutes each.
Goals of the online session:
Analyse your progress.
Check results based on your objectives.
Discuss further possibilities to improve further. 
March
In March we will have our wrap-up Weekend during our Ski Camp in Engelberg.
Goals of the weekend:
Check your results. 
Finalise training. 
Automatise and fix the new movements you learned.
Video correction sessions.
Who are our Coaches and Trainers?
All our Coaches and Trainers have multiple years experience in teaching and training skiers and ski clubs internationally. 
They all speak fluently multiple languages and can teach you efficiently in English, German, Italian, Swedish (other languages on request). 
We have been Training Skiers since 2003 and we know how to effectively motivate you to achieve your goals. 
Join us and push forward your limits. 
"It's better a day in the office than a day with a bad ski instructor"
Is it safe to participate?
Yes, we have our Outdoor Activities Safety Guidelines in place which makes it safe to participate. Your health as well the health of everybody is very important for us.
What's included?
Almost everything: accommodation, ski lessons, ski-passes, etc. 
Check the links below to discover the whole program and what we included in these fantastic Ski Coaching Program in Switzerland. 
Why should you join our Ski Coaching Program in Switzerland?
Because we tailored the best Ski Coaching Program for you with our best Ski Instructor and Coaches. 
Come along, make new friends, upgrade your winter season and push your limits further. You won't regret it. 
If you have any questions our Team is happy and ready to assist you. 
Check out the program below and we look forward to hosting you. 
Andrea and the Team at My-Mountains
Check out our latest Articles: