From ancient times to Norwegian army, the history of skiing is much different than you thought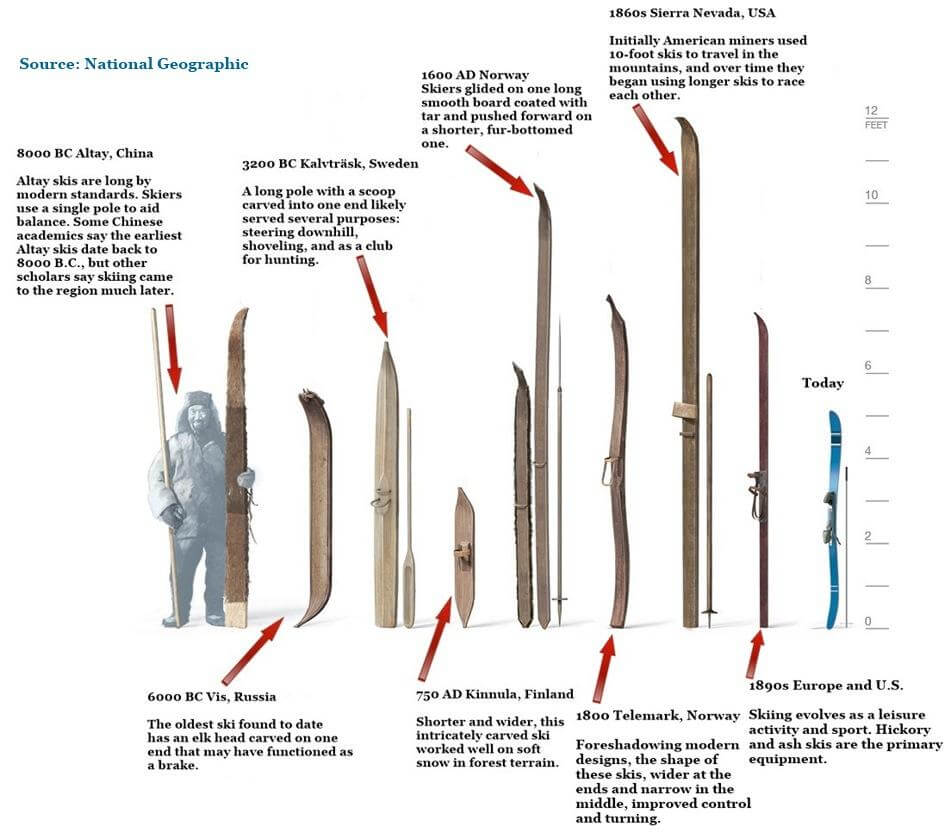 Today we accept skiing as a fun-filled holiday with days full of action on the pistes and evenings spent enjoying warm, hearty food in cozy catered chalets. However, the history of skiing goes back to a time when it was simply a convenient way to get around. In fact, skiing was invented to satisfy a simple need: moving from point A to point B in the deep snow. And you can imagine how difficult and how hard it is when the snow is very deep. Then, the idea: why not using peace of wood to float on the surface? The rest is history, and the evolution of skiing is fascinating. Here you can get a quick grasp of what happened during the centuries. 
The birth of modern skiing is usually attributed to the Norwegian army, which has used skis since the mid 17th century. However, the history of skiing stretches much further back. It goes back to China and moves to Europe, as well as across the North American continent.
First pretty simple Scandinavian ski foundings point to a peat bog in Hoting in Jämtland County in Sweden which dates back to 4.500 or 2.500 BCE. In the year 1938, a ski was found from Salla, Finland, dated back to 3.245 BC. Other noted examples like the Kalvträskskidan ski, found in Sweden or the Vefsn Nordland ski, found in Norway are both dated to around 3200 BC. There are some 20 findings of ancient, well-preserved skis in drained bogs in Norway. This indicates that skis have been widely used in Norway, particularly Northern Norway, since prehistoric times.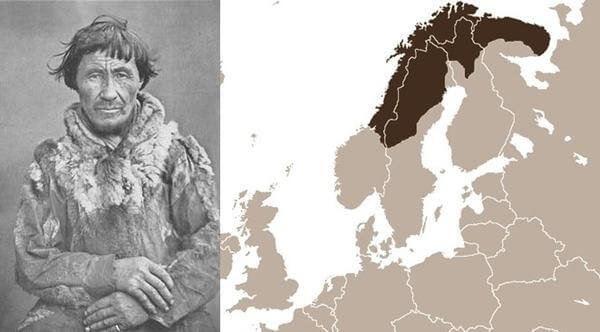 "A bad day skiing beats a good day at work"
Given this historic connection, it is, perhaps, not surprising that the word 'ski' is derived from an Ancient Norse term word skíð which means "cleft wood" or "stick of wood". In Old Norse common phrases describing skiing were:
– fara á skíðum (to travel, move fast on skis);
– renna (to move swiftly);
–  skríða á skíðum (to stride on skis). 
Sami, the indigenous people of Scandinavia are believed to skied first.
Norway was the first country known to have held skiing races. The Norwegian army has held regular competitions since the 17th century, and the first civilian race took place in Tromsø, Norway, in 1843.
But skis were also being used outside of Norway at this time by gold miners in the Sierra Nevada during the American gold rush. While their mountain camps couldn't compete with the luxury of modern catered chalets, skiing was still an important way of connecting people in remote snow-bound locations.
Over the last century, skiing has grown steadily in popularity. With skiers still flocking to the Alps during the winter season to enjoy the warm hospitality of catered chalets and lively après ski. To feel the sensation and freedom, which humans have enjoyed for thousands of years, of sliding downhill on skis. 
Wealthy Europeans would travel to the Alps and stay in lavish hotels and traditionally catered chalets. This is not just for the clean air and scenery but to try this new leisure phenomenon. Resorts like St. Moritz in Switzerland even became popular with the British aristocracy.
If you want to book unforgettable experiences on the slopes to enjoy skiing this winter check out our selection of activities.
#bookyourmountainexperience #skihistory #skiing  #skiholidays #getoutside #skiresorts #getyourguide #liveyourmountainpassions #norway #alps #skischool
Check out our latest Articles: