We bring cultures together through Life-enriching Travel Experiences
Learn about us My-Mountains and meet our Team
We contribute to create a better world through life-enriching and mindful Travel Experiences which enhance social responsibility, reduce pollution, bring cultures together and sustain local economies.
My-Mountains was founded in 2017 in Lucerne, Switzerland with one objective: unleash the potential of mountains.
Today we offer a vast array of exclusive guided, semi-guided and self-guided tours in Switzerland and in the Alps. The Tours we offer, are not only designed to reduce CO2 emissions but also to leave a remarkable once-in-a-life-time experience.
Our tours are also private and uniquely designed for you, so you get the most out of it.
My-Mountains international elite Team gathers young professionals, with different skills and strengths. All united under the same common goal: delivering services that are useful, solutions that are exploratory, educational and inspirational.
Explore the mountains like never before, get inspired, go places.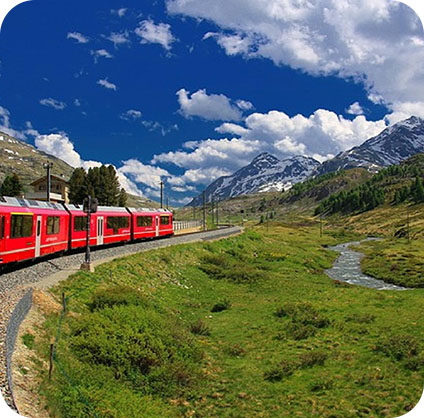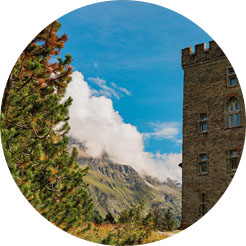 Cooperation
We work as a team internally and with our providers to create extraordinary experiences and value for local communities.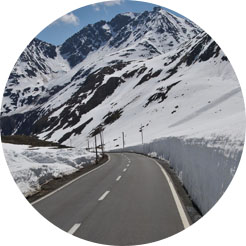 Empathy
We constantly put ourselves in our customer shoes to provide 360-degrees hassle-free solutions.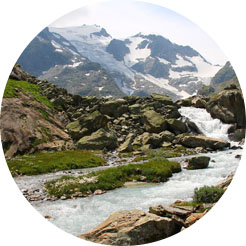 Learning
Life is about improving ourselves as human beings. We embrace this daily and in the experiences we provide.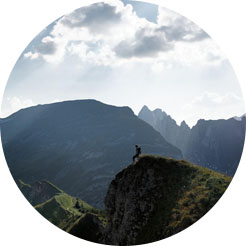 Creativity
Create solutions for our clients from scratch or find new way to collaborate internally is something we love and promote.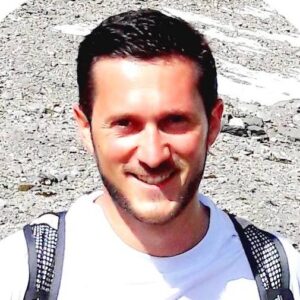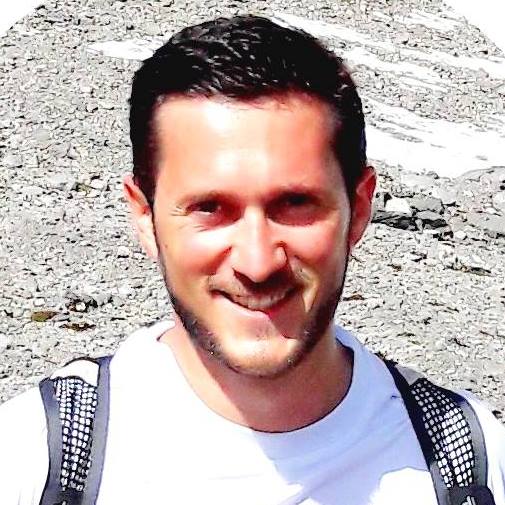 Tourism expert with several years of international experience between different continents. Andrea drives the company's vision, strategy and identify future growth opportunities. He's dedicated to build a team of world class passionate people to allow My-Mountains to became the most useful website for outdoor lovers.
Andrea started his skiing career when he was five years old. Ever since he dedicated his life to his passion. Today he's a tireless skier. In fact, in winter, he's constantly looking for the best freeriding conditions in the Swiss, Italian and French Alps. While in Summer he loves hiking and trekking in the beautiful mountains of Switzerland.
"Life is like skiing, you must adapt to every turn."
Communications expert and our digital wizard with 7 years of experience. Polina weaves magic with her words, creating engaging content for our social media while ensuring brand consistency across all channels. Polina also keeps a keen eye on our marketing figures and uses data-driven strategies to optimize our campaigns for maximum success. At My-Mountains, she is passionate about inspiring more people to discover the beauty of Switzerland!
Polina fell in love with the mountains after her first hike in Switzerland in 2016. As a tourist, she was captivated by the natural beauty and serenity of the Swiss alps. Now, living in Switzerland, she continues to explore and discover new hidden gems through hiking. She enjoys challenging herself and uncovering new aspects of her personality in the mountains. For Polina, hiking is not just a hobby but a passion that allows her to reconnect with nature and find peace within herself.
"Everyone wants to live on top of the mountain, but all the happiness and growth occurs while you're climbing it."
Digital Marketing & Communications Manager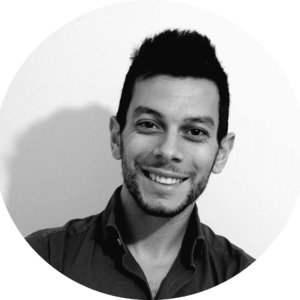 Experienced IT developer and Technical Project manager Lorenzo worked in different industries as Bank, Insurance, Healthcare, Automotive and Academic. Interested in new technologies such Blockchain and growth hacker tools. Lorenzo is in charge of the tech side of My-Mountains.
Lorenzo and the mountains
Lorenzo started to love the mountains thanks to his wife. She opened a new world which was completely hidden before. Today he's expanding his passion and knowledge about this world travelling to Mountain places as soon he has the chance.
"Small achievements lead to a big success."
Coming from Canada originally with more than 10 years of experience as an entrepreneur in the hospitality industry across four countries. Cody is advising us about our global digital sales and marketing programs. Ensuring My-Mountains is accessable to mountain lovers everywhere!
Cody has loved the mountains his entire life. He got his certification to teach Snowboarding at the age of 16. Throughout his teenage years, he could be found four times a week at one of his local resorts in Ontario and Quebec Canada. By the time he was 18 he made the move to Whistler BC to continue to live his mountain dream. He now finds himself in the Swiss Alps loving everything the mountains have to offer.
"It's not the mountain we conquer, but ourselves." E. H.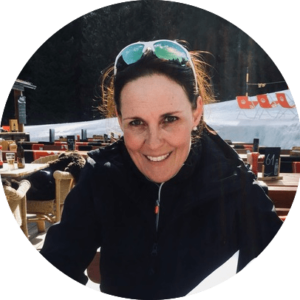 Karin is our Business Advisor for the Events Sales and Marketing projects.
Karin loves to spend time in Engadin valley whenever she has time for it. She loves skiing and hiking.
"Go to heaven ski like hell."
We rely on a network of more than 2,000 guides and local providers in. We select them personally before our clients even meet them to make sure they adapt their services to our clients needs and expectations. When we choose them we make sure they:
are masters in their field;
are great communication experts;
have great organisational and communicational skills;
most importantly are passionate to guide and they will make sure our clients have a pleasant day, creating a nice atmosphere while sharing their stories and knowledge. 
Our Guides and the mountains
Our Guides absolutely love what they do. They are all experienced and trained by us.
"Guiding is not throwing information to the clients but a life-enhancing experience."
In our Team you are in charge to push My-Mountains to the next level. When it comest to think you have no boxes whatsoever. Flexibility, determination, motivation and a natural leadership are your characteristics. Start-Ups are your environment and you love to generate and execute ideas. You're hands on and love what you do from the soul.
Mountain lover, you practice some mountain-related activities and, in your free time explore always new places.
"There are no problems, only solutions."