Your Essential List of 10 Best Things To Do In Zermatt
Zermatt – home of one of the most famous mountains in the world, the Matterhorn. Its allure is undeniable: its solitary silhouette towering over the plains and distant peaks and its characteristic crooked peak has inspired the imagination of generations of artists, musicians, and mountaineers.
But Zermatt is so much more: a birthplace of European mountaineering, a hotspot for passionate hikers, a top-class ski resort, and a charming city full of history and traditions,  Zermatt has definitely a lot to offer. 
If you're planning a trip to Zermatt, this short guide with 10 best things to do in Zermatt should come in handy.
From skiing and hiking to historical encounters and exhilarating train rides, Zermatt has plenty in store for those who know where to look. 
Ready? Let's uncover the best things to do in Zermatt.
1. Ski on Matterhorn Ski Paradise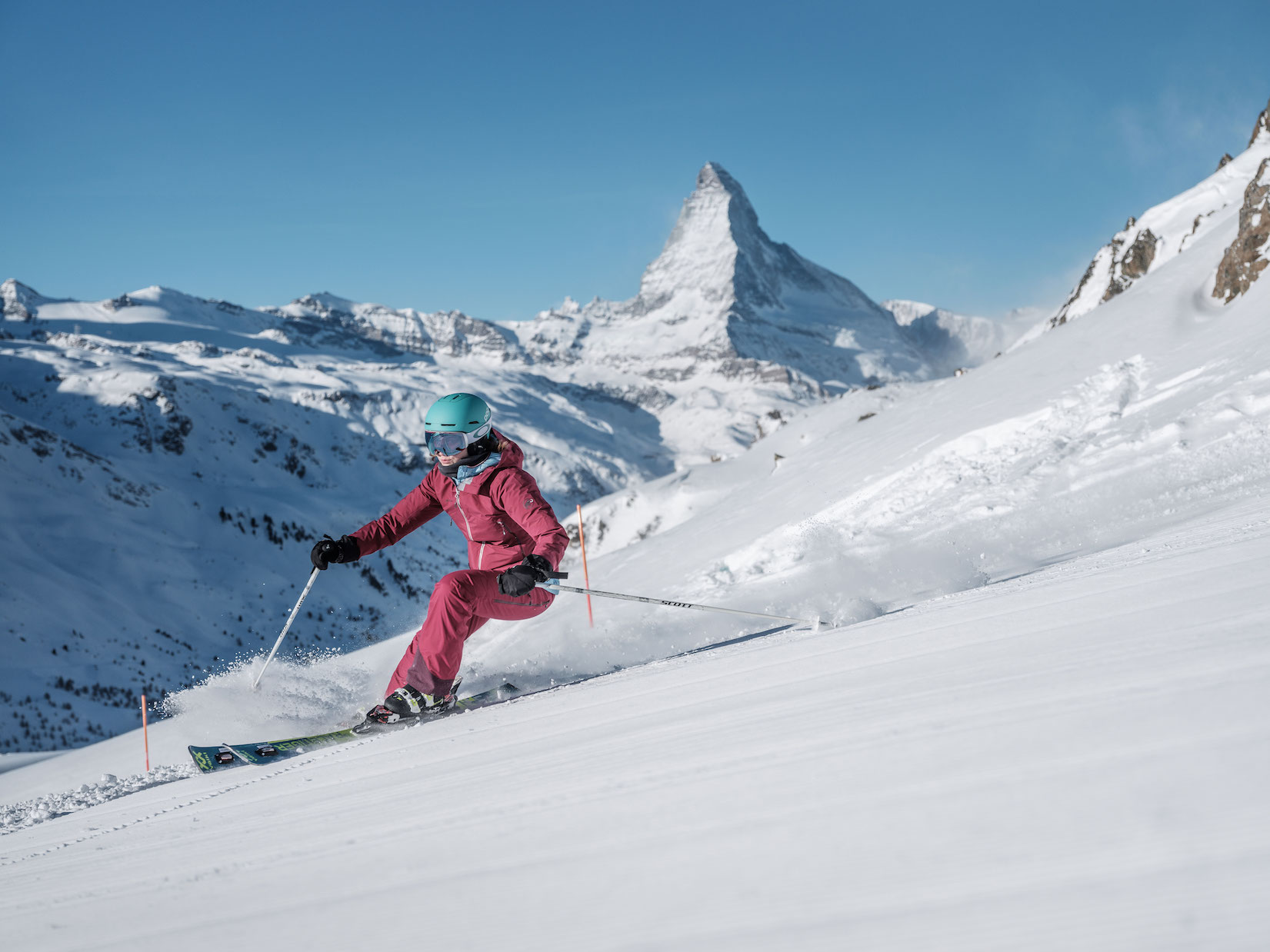 We couldn't call ourselves skiing passionates if we didn't recommend Zermatt as a ski resort.
In fact, Zermatt is one of the best ski resorts in Switzerland and in Europe! 
Zermatt-Cervinia, an integrated Swiss-Italian resort offers more than 360km (220 miles) of slopes across. Matterhorn Ski Paradise stands up to its name: thanks to high altitude and good weather conditions, skiing here is possible all year round. Perfectly groomed slopes and pristine snow conditions make Matterhorn Ski Paradise a true jewel among Swiss skiing resorts. 
Apart from Klein Matterhorn (Ski Paradise), in Zermatt, you can ski at Gronergrat and Sunnegga Rothorn. Every area has something special to offer, mainly – skiing with fantastic views of the lonely mountain: the Matterhorn.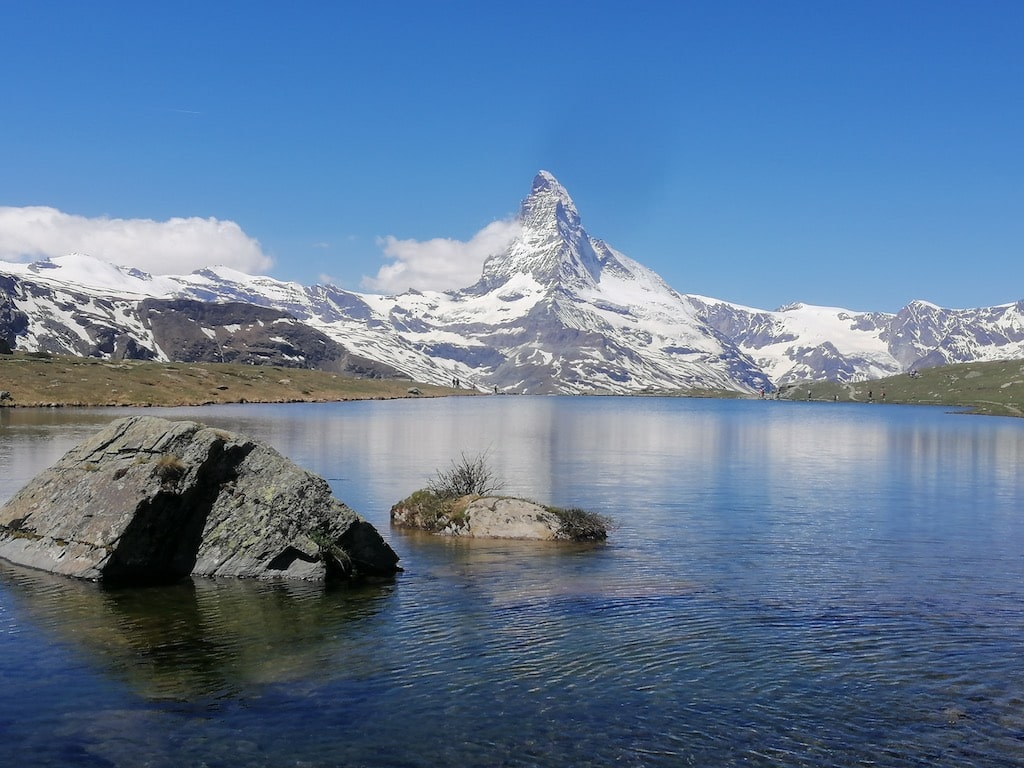 Second on our list of best things to do in Zermatt is to visit Sunnegga.
Why?
Sunegga is famous for its sunny mountain vistas, and fantastic unobstructed view of Matterhorn.
It is no coincidence that the name translates to "sunny corner". Located a short funicular ride from the center of Zermatt, Sunnegga is a fantastic alternative to more pricy locations, such as Rothorn. 
Sunnegga is beautiful all year round. In summer, it's a perfect spot for family adventures. The children's Wolli play park at Leisee offers endless fun. Families can also try rafting, kickbiking, and hiking here. Play a scavenger hunt among low bushes and spot marmots in the distance.
About 45 min walk from Sunnegga will take you to Stellissee, one of the most breathtaking lakes in Zermatt. If the weather is clear, you can admire a picture-perfect reflection of Matterhorn in its clear blue waters. Stay and enjoy the serene ambiance of Stellissee or continue the 5 Lake Trail further from here. 
Sunegga is also a great ski area. Enjoy sunny mornings and afternoons with pristine white snow, crips peaks in the distance, and perfectly groomed wide slopes. Skiing with a view of Matterhorn at a hand's reach will never get boring.
3. Guided hike with healing sounds
There is no better way to enhance your mountain hiking experience than with a guided hike with healing sounds.
Sound healing is a practice that uses sound waves and vibrations to put your body and mind into a relaxed state.
The most commonly used instruments are gongs, Tibetan singing bowls, and tuning forks.
Sound healing has many unusual benefits. It's commonly thought to relieve stress and anxiety and improve sleeping patterns. Some report having lower blood pressure and general improvement in their overall mental well-being.
Whether it's something within your scope of beliefs or not, it's worth trying. Take part in a calming session of relaxing music played on the backdrop of serene Alpine nature and disconnect from the outside world.
During a healing sound hike, you will get to know Zermatt off the beaten path, discovering Zermatt's hidden natural gems: bubbling streams, sunny rocks, and small grass patches perfect for relaxation. 
If you want to book a guided hike with healing sounds contact us. 
4. Ride the Gornergrat train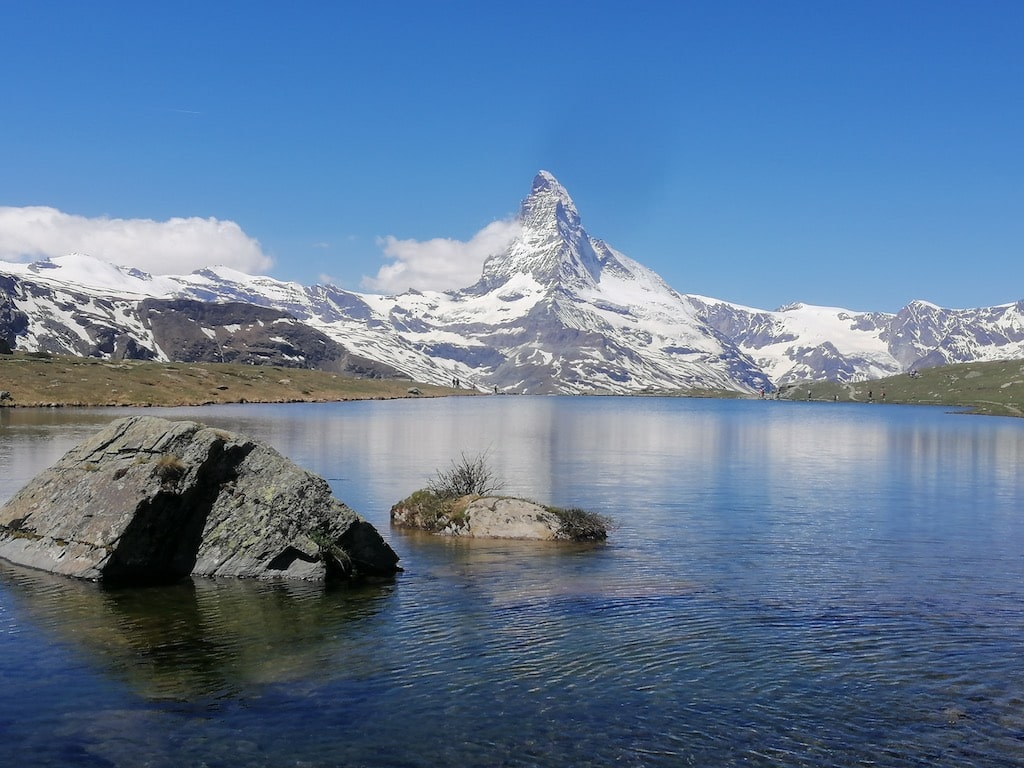 It's a no-brainer: a ride with the Gornergrat train is one of the best things to do in Zermatt. 
One of the oldest tourist railways, the Gornergrat train will swoop you up from Zermatt providing one of the most breathtaking views of the village and the Matterhorn.
Within just 35 minutes you will reach the top of Gornergrat, a mountain offering phenomenal views of the surrounding glaciers and, of course, the Matterhorn. Standing at 3,089 meters / 10,100 feet above sea level you can admire Gorner Glacier and a whopping total of 29 mountain peaks all around you.
On the top, there's plenty to do. Gornergrat hosts Europe's highest-located hotel: you can stay here and admire the night sky far from any artificial sources of light. Visiting for a day, you can have a coffee and a snack here and have a peek at the observatory. Lately, a new VR space has been added.  
The railway dates back to the late 19th century and is famous for being the first fully electrified rail line.
"Curl up by the fire, sip the wine, eat Swiss cheese, and forget about the time."
My-Mountains Team
5. Visit Little Matterhorn Glacier Paradise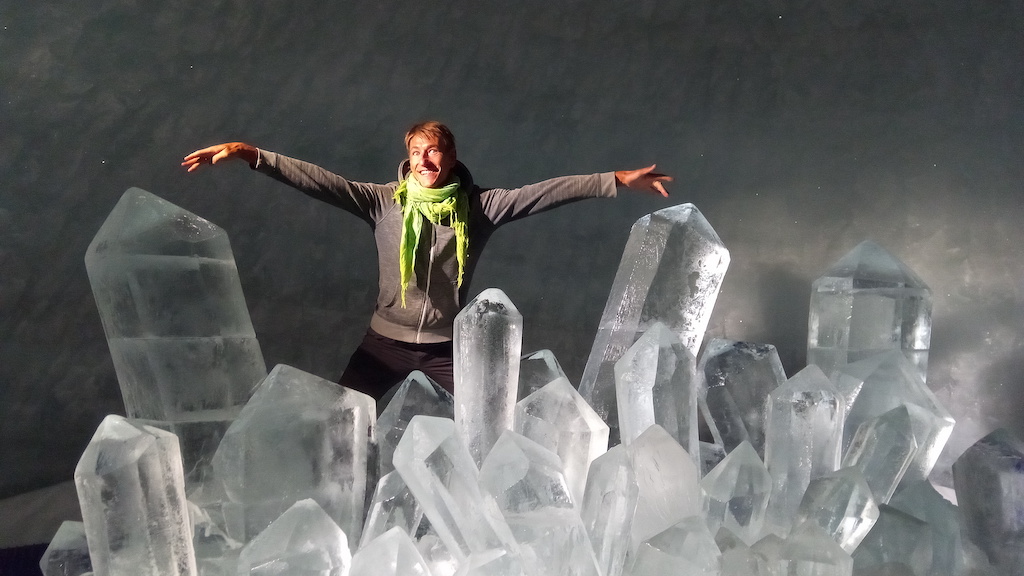 Little Matterhorn takes its name after its big brother, the famous Matterhorn. Here, you can enjoy the highest 360 degree viewing platform in Europe at a soaring 3,883 meters / 12,700 feet.
To reach it, you need to take 3 cable cars for a total of 45 minutes trip. For a small surcharge, you will get to enjoy a cable car with a see-through floor, offering a spectacular view of the glaciers below. Book your Crystal Ride here. 
Once you've admired the views to your heart's desire, step into the frosty world of Glacier Palace. It's a fantastic family attraction: your children will be fascinated by naturally formed ice shapes and man-made ice sculptures.
6. Climb up Breithorn or Rothorn
Climbing the Breithorn is one of the best things to do in Zermatt if you are looking for something more challenging during your trip to Zermatt. Breithorn lies halfway between the Matterhorn and Monte Rosa.
Although Breithorn is over 4,000 meters high (4,164 meters / 13,700 feet to be precise) it's one of the easier accessible four-thousanders in Europe. After taking a cable car to Klein Matterhorn, you can begin a short but sweet ascent to the peak.
During the hike, mountain guide supervision is mandatory (unless you're an experienced mountaineer yourself). Rent the necessary equipment such as spikes and harnesses at the hiking center and start your adventure!
Rothirn is another famous peak in Zermatt. It's also accessible by cable car and offers stunning panoramic views of the Matterhorn and surrounding peaks. If you wish to visit all the peaks in Zermatt, it's worth getting a 1– to 3-day peak pass, providing considerable discounts on each of the cable car rides. 
7. Eat at Zermatt's best restaurants
Trying local food is definitely one of the best things to do in Zermatt. Although remote, this place is a hot spot on a foodie map of Switzerland. From rustic diners to fine dining restaurants decorated with one or more Michelin stars, Zermatt has something for every palate. 
If you're looking for something low-key with a taverna atmosphere, you'll make a good choice dining at House Darioli. The rustic wooden benches, no tablecloth, and an affordable menu full of hearty meals will satisfy your taste for comfort food.  
If you're looking for something more elevated, we recommend the Stubli. It's located at the Walliserhof Hotel, one of the oldest family-operated hotels in Zermatt, that has stayed in one hand since it was first opened in 1898.
Our secret spot is one restaurant famous among local residents.  Schäferstube with lamb specialties from the black nose sheep is a well-kept secret of Zermatters. 
If you're looking for a true fine dining experience, Chez Vrony with a very unique design and delicious food.
Whenever we visit a new place, it is no coincidence that we like to buy things. 
Each new item brings back a memory of the places we've visited and the emotions we felt at the time.
One of our favorites is Pura Alpina where you can buy local Swiss products and Kristallgeimnis where you can find one of the most beautiful Swiss crystals.   
So what are the best items that we can buy in Zermatt?
As usual, you will find a lot of stores selling Swiss watches. If you're after a watch, Zermatt is a good place to find a nice selection of all price ranges. From simple affordable brands to recognizable Swiss names, every watch lover will find something for themselves. 
Another good idea for a souvenir is a Swiss army knife. They're not only a statement item to have and brandish among your friends, but also an incredibly versatile tool. At Victorinox, you can choose among 1,000 different models.
If you have a sweet tooth, don't forget to visit one or two chocolate stores.
9. Visit Zermatt's Best Spas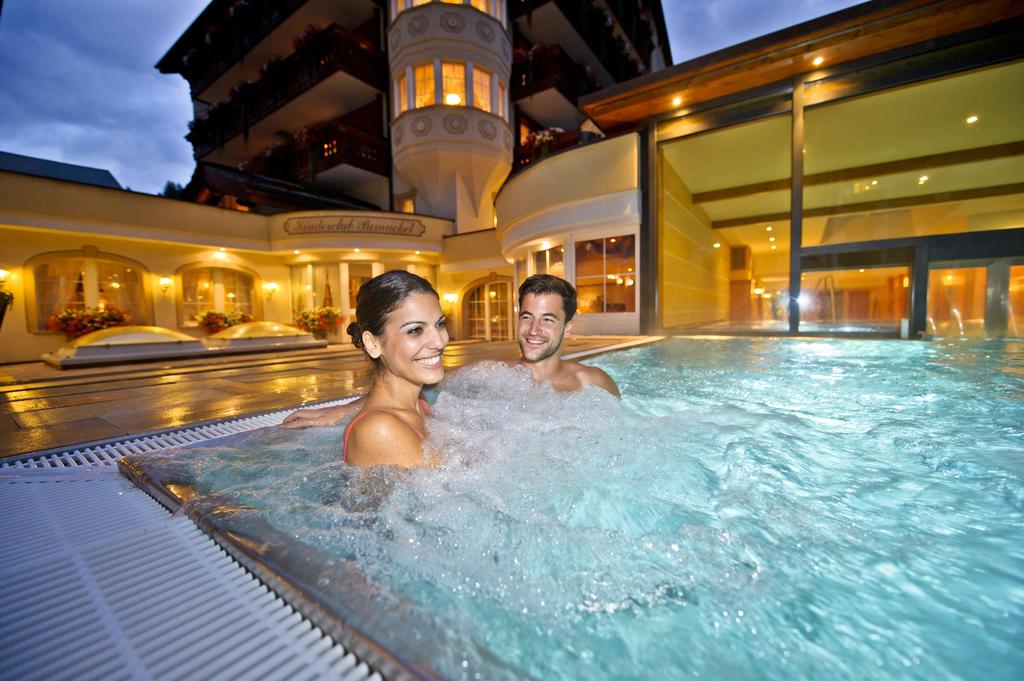 There's nothing better than relaxing after a long day of hiking, skiing, or wandering around the busy streets of Zermatt. And is there a better way to relax than in a spa? We don't think so! That's why we include a relaxing visit at a spa in our list of best things to do in Zermatt. 
This is our choice of the best hotels with spas in Zermatt:
The Omnia
Suitenhotel Zurbriggen
Hotel Bellerive
La Ginabelle Hotel
10. Visit the Matterhorn Museum
If you would like to know more about the history of the village, there is no better place to learn than the Matterhorn Museum.
The subterranean exhibition called Zematlantis will take you on a ride back in time to the 19th century and show you how people lived, what they ate, and what they did during their lives. There is also an exhibition about the early mountaineering trips with some items left by the pioneers uncovered in the mountains.
For a quick look at what visiting the Matterhorn Museum feels like, here is a 1-minute video with professional editing that walks you through the museum.
Conclusion
In conclusion, we hope you have enjoyed our list of the best things to do in Zermatt.
Meanwhile, If you need help organizing your ideal holiday, we can help whether it is in Zermatt or any other great destination in the Alps.
Drop us a line, share with a friends, and most importantly: have a great holiday in the tiny town of Zermatt and its beautiful mountains.
Check out our latest Articles: