Private Guided Tours in Lucerne
Lucerne, located in the heart of Switzerland, is a city that offers a perfect blend of natural beauty and cultural richness.
If you want to experience this stunning location in a unique and personalized way, then private guided tours in Lucerne with My-Mountains are just what you need.
Our tours are customized to suit your interests and ensure you make the most of your time in this incredible city.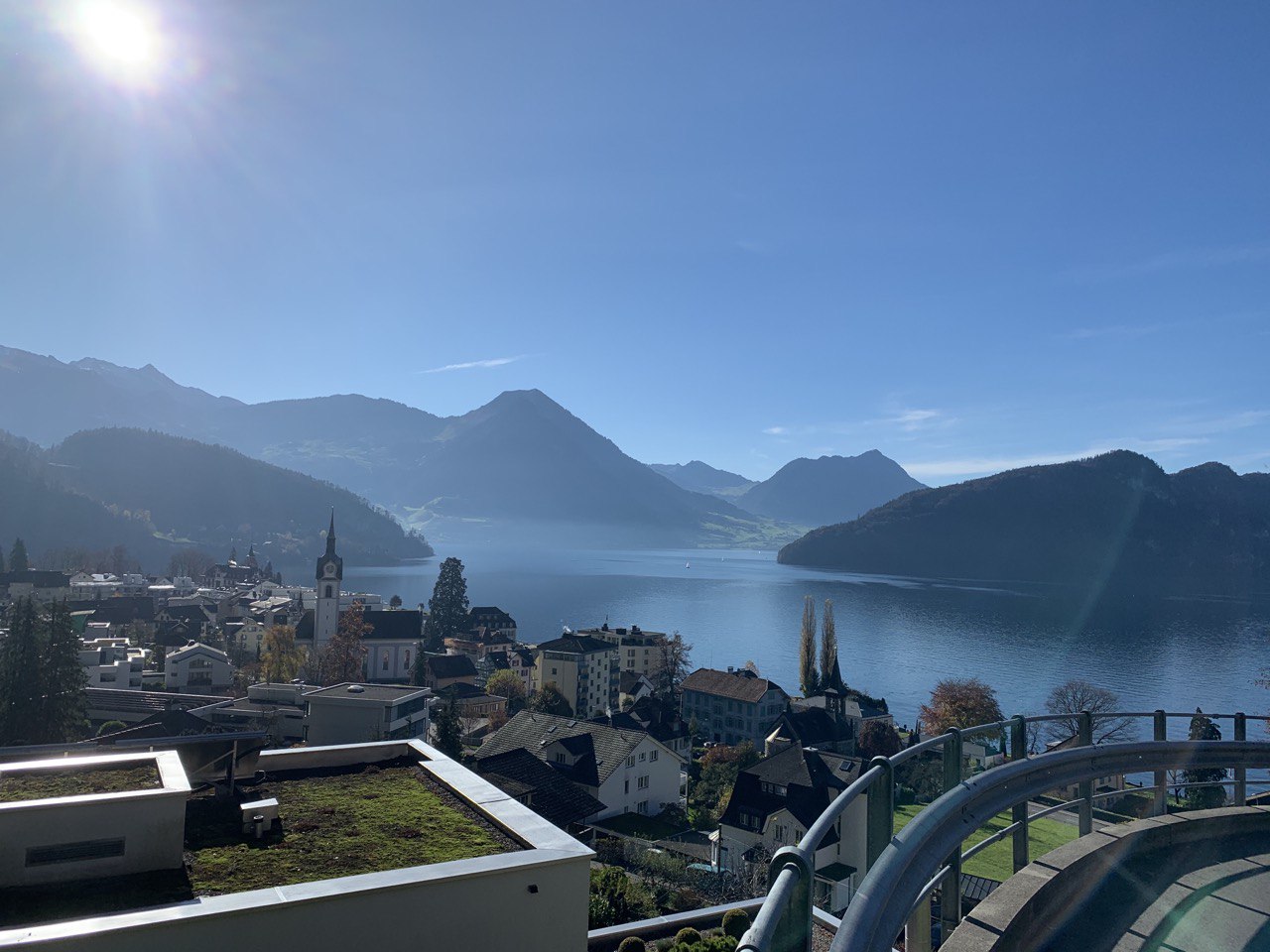 Private guided tours in Lucerne: a journey through the Swiss beauty
During your private guided tours in Lucerne, you will get a chance to discover the city's hidden gems and learn about its rich history and culture. You'll also get the opportunity to experience the Swiss Alps in a unique and thrilling way.
Our English-speaking tour guides will lead you to the most picturesque hiking trails. Explore rolling hills, and alpine meadows, and marvel at the breathtaking views of the surrounding mountains. Choose Rigi Private Hiking and Wellness Tour or go on a scenic walk through the charming streets of Lucerne with our Lucerne Panoramic Walk and Wine Tasting tour. There are plenty of options to choose from; it's up to you what you want to experience first. 
Personalized tours for an unforgettable experience
At My-Mountains, we believe that the secret to a great tour lies in the details.
That's why we take a careful, personalized approach to every tour. From picking you up form the hotel in the morning, to consulting the day's itinerary with you, to suggesting the best places to eat, we are there to make every last detail of your trip perfect.
Our goal is to create a unique experience tailored to your needs and preferences.
We also make sure not to overlook the ambiance: we propose cozy restaurants, busy market squares, serene mountain hills, and picturesque landscapes to achieve a 100% wholesome and well-rounded experience. From the moment we pick you up, to the moment we say goodbye, we are there to craft your experience in Switzerland with our knowledge, stories, and humor. 
Tailored to your needs and desires
Whether you're an experienced hiker or just looking to soak in the stunning scenery, our private guided tours in Lucerne and beyond cater to your needs and desires.
We believe that a true Swiss experience is all about getting close to nature and experiencing the country's rich culture and traditions.
My-Mountains private guided tours in Lucerne embody that ethos. You will have the chance to escape the city's hustle and bustle and immerse yourself in the tranquility of the Swiss way of life.
With the help of our expert English-speaking guides, you will be able to discover why Lucerne is one of the most sought-after destinations in Switzerland.
"An early morning walk is a blessing for the whole day."
– Henri David Thoreau – 
Committed to your adventure
At My-Mountains, we understand the importance of a well-planned and memorable adventure.
That's why we are dedicated to ensuring that every one of our guests has a once-in-a-lifetime experience in the Swiss Alps.
Our team has many years of experience in organizing private guided tours in Lucerne and elsewhere in Switzerland. We work with a carefully selected group of professionals to create a tailored itinerary for each and every one of our experiences.
Our goal is to provide you with a tour that exceeds your expectations and becomes the trip of your dreams: stress-free, authentic and memorable.
Book your tour today
So why wait? Book one of our private guided tours in Lucerne and beyond, and let us show you the beauty and adventure Switzerland offers.
Whether you're traveling solo, with family, or with friends, we have the perfect tour for you. Check our trip offers in Lucerne and start planning your dream adventure in Switzerland. 
If you need help planning your trip, simply fill out our dedicated form or contact us for expert advice. We will be happy to craft a unique travel experience just for you.
Check out our latest Articles: