Ski goggles or sunglasses?
Are ski goggles or sunglasses an essential part of the skier's armoury? 
It can be difficult picking out some new snow gear to hit the slopes in. All the technical jargon confuses, and it is a bit impossible to know which type of eyewear you actually need for an optimal experience while skiing or snowboarding.
When it comes to chose between ski goggles or sunglasses there is a lot of personal preference involved of course. But here are some tips which might sway your decision.
Ski sunglasses are sunglasses for skiing. With the addition of wider coverage than typical lifestyle sunglasses or fashion shades they help you see better on the slopes.
Snow goggles or ski goggles or snowboard goggles are a popular eyewear for snow sports, designed to provide protection from the wind and cold while increasing your vision and safety when sliding down the slopes. They offer more coverage than ski sunglasses and they create a seal that allows heat to be trapped inside to keep you warm. Snow goggles are secured to your head via an elastic strap.
"A bad day skiing beats a good day at work"
Differences between ski goggles or sunglasses:
– If you wear contact lenses, then skiing goggles could be a good idea, because they are snugger around your head.
– Goggles are more likely to steam up, again because they are snug around your face. To experienced skiers, this is not so much of a problem, but to novices, this can be an issue. If you keep falling over for example, then you are expending more energy to get up, and getting hotter at the same time. This can cause goggle fog.
– Peripheral vision is better with skiing goggles.
– Goggles do a better job of keeping the wind out of your eyes. Again, this could be important if you wear contact lenses whilst skiing.  
If you do wear skiing goggles, make sure they are polarized and offer UV protection. We would imagine that all ski goggles would do this anyway because anyone who skis knows about the intense glare of snow, but if you have a pair of goggles that do not have proper protection, then you could end up with problems.
If you wear tinted contact lenses, then you could get away with it. And if you wear tinted spectacles, and the goggles are large, then that might also be fine, as you can wear the goggles over your spectacles. Bear in mind the point about goggle fogging though. This will apply equally to you if you wear glasses.
One more thing to bear in mind, if you are new to skiing, is that this may not be something that you want to pursue; certainly not until you have tried it. That being the case, it might not be such a good idea to spend lots of money on expensive accessories that will not be used again. If you can hire equipment or use cheap accessories, to begin with, so much the better. 
We hope you have now a better understating weather choosing ski goggles or sunglasses and if you want to book a ski instructor for your next vacation on My-Mountains you can find hundreds of ski schools and ski instructors ready and happy to bring your skiing skills to the next level.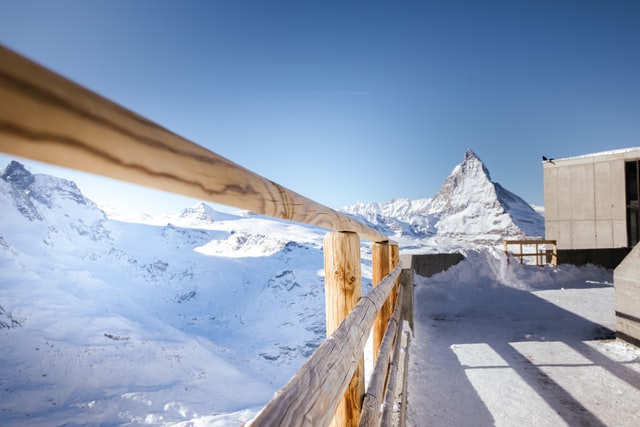 Check out our latest Articles: