What to do in Switzerland: 5 Tips For Offbeat Adventures
Question "What to do in Switzerland" is not so hard to answer. Answers such as visiting the Alps, riding a gondola, going skiing, and eating chocolate would probably score the most votes.
But amidst Switzerland's iconic landmarks like Matterhorn and Jungfrau, and the bustling cityscapes of Lucerne and Zurich lie true Swiss hidden treasures. They often remain overshadowed by the country's more renowned attractions. 
If you're craving an off-the-beaten-trail adventure in the Swiss Alps, you're in the right place.
As long-time outdoor aficionados and explorers at heart, we compiled a list of outdoor adventures that will show you a lesser-known side of Switzerland. 
Buckle up; we're going on a ride to the Swiss backcountry.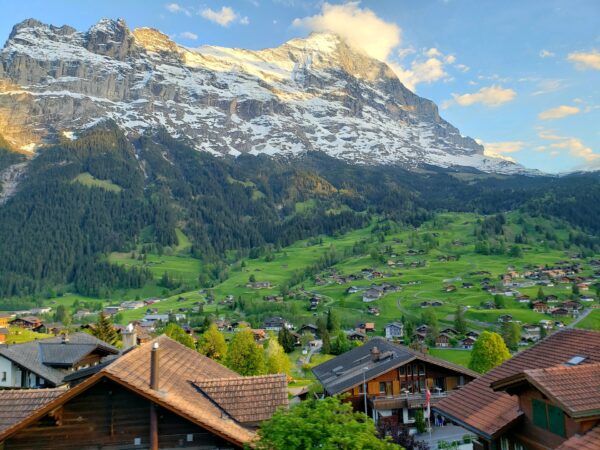 Discover Helvetic hidden wonders
Nestled in the heart of Europe, Switzerland has long held a special place in the hearts of travelers, seeking awe-inspiring landscapes and charming cities. Renowned for its majestic Alps, serene lakes, and picturesque villages, Switzerland has captivated the world with its postcard-perfect scenes.
However, beyond its well-trodden paths lies a realm of hidden treasures waiting to be discovered by those with an adventurous spirit. This blog post invites you to peek behind the curtain and uncover Switzerland's best-kept secrets.
From extraordinary outdoor destinations to encounters with local culture and cuisine, get ready to explore Switzerland's hidden gems that promise a truly unique travel adventure. After reading this post, you'll become an expert on what to do in Switzerland.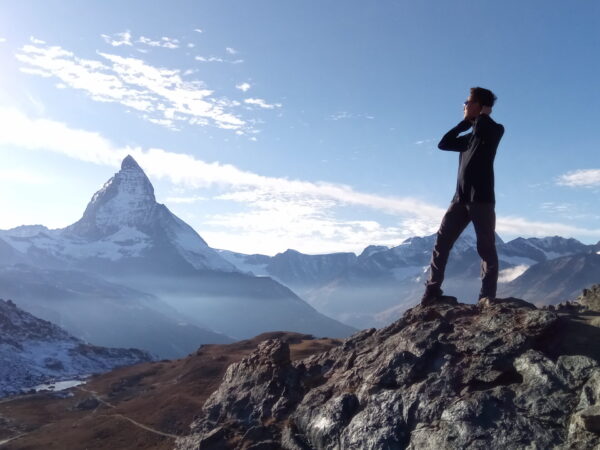 Offbeat outdoor adventures
Switzerland's hidden wonders offer a variety of exhilarating activities that promise to push your boundaries and create unforgettable memories.
Caving
Swiss natural landscapes have been well-trodden on the surface – but have you ever tried to discover what's underneath or above? That's right, the Swiss Alps hide countless underground marvels.
Europe's largest subterranean lake of St-Léonard lies a short ride from Sion in Canton Valais. The water grotto is accessible for viewing via boat and is a unique adventure to embark on.
Caving expeditions can be undertaken with knowledgeable guides and take you deep into the core of the earth, revealing grandiose sculptures created over millions of years.
Rafting and canyoning
Thrill seekers can take a leap into canyoning adventures. Navigate hidden gorges and cascading waterfalls, get an unforgettable adrenaline thrill, and make lifelong friends.
If you feel like conquering mountain streams in a different way, try rafting with a trusty English-speaking guide.
Via Ferrata
For those with a head for heights, Via Ferrata routes provide an opportunity to ascend the mountains in a unique way. By clinging to iron rungs, you can climb sheer rock faces and enjoy panoramic vistas spanning in front of you. Be sure to embark on this adventure in a safe way: rent proper equipment, familiarize yourself with the trail and finally, get a local guide.
And when you're done with your thrilling escapades, jump into one of the thousands of wild Alpine lakes with ice-cold, crystal-clear waters.
"Every season is a good season to travel."
– My-Mountains –
Swiss encounters beyond mainstream: discover Swiss alpine culture
The seclusion of alpine villages divided by sky-high mountains led to the creation of unique local cultures and identities.
Traveling around Switzerland, you will notice that the traditional architecture and urban planning are incredibly well-preserved. Although people keep moving from the countryside to the cities, efforts are being made to preserve the last vestiges of the traditional arts, crafts, and intangible heritage elements.
Arts and crafts
While in the Alps, contact local artisans and try your hand at traditional arts and crafts, including furniture painting, wool spinning, or wood carving. Check out small local museums where the owners can take you through the creation process and maybe let you try it yourself.
Cheesemaking
Cheesemaking remains one of the most important crafts in the country. Centuries of cattle herding made people in central Alpine regions of Switzerland true specialists in turning milk into dairy delicacies. Observe and take part in the cheesemaking process to see how authentic Swiss cheese is being made. Alternatively, you can take a guided tour to a local cheesemonger and learn about the craft there while tasting local Swiss cheese. 
Schwingen 
If crafts are not your cup of tea, make sure to pay a visit to a Schwingen competition. Schwingen is a traditional type of folk wrestling, still widely practiced in the German-speaking mountain regions of Switzerland.
Originally called Hosenlupf, it follows a specific set of rules and is generally beloved among the Swiss. Observe the typical outfits of the participants, including a blue shirt with an Edelweiss pattern and a pair of shorts with leather handles used during the sparing.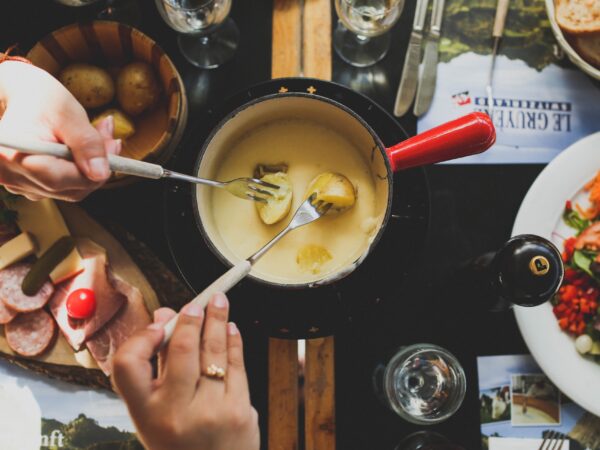 The taste of the unknown: less-known Swiss delicacies
While exploring the new country, you simply need to try local food. It's one of the most special ways to encounter another culture, one that bonds people better than anything else. So, if you wonder what to do in Switzerland, trying local food will always be a good idea.
You've probably already heard of fondue, raclette, and rösti. But Swiss cuisine goes far beyond that. Every region has its local delicacies and specialities, which say a lot about its history and agriculture. 
Below, you will find a few recommendations for foodies. 
Birchermüesli
Starting with breakfast, when in Switzerland, you need to try Birchermüesli, typically eaten for breakfast. It's a very healthy Swiss version of typical müesli. It contains rolled oats, raisins, grated apples, berries or other seasonal fruits, cinnamon, and honey. All ingredients are mixed with milk or yogurt and served cooled. Most likely, you will find a big bowl of Birchermüesli at every hotel's breakfast buffet. While it may not look the most appealing, it's truly delicious and will keep you full for long.
Älplermagronen
For lunch, we recommend you try Älplermagronen or Alpine macaroni, a Swiss version of mac and cheese. This simple and hearty dish will be perfect after a day of outdoor adventures. It's a type of pasta gratin mixed with cooked cubed potatoes, and creamy and cheesy sauce, sprinkled with bacon and crispy onion.
Älplermagronen is typically eaten with apple sauce – as original as it may sound, apple sauce truly elevates the taste of pasta and cheese sauce. Try it, and you won't regret it.
Cholera pie
For dinner, we recommend trying a hearty local dish called cholera. Yes, we got the name right. Cholera is a pastry originating in Canton Valais.
It's a pie filled with vegetables such as potatoes and leek, with the addition of apples, and, of course, a lot of cheese. The filling is then covered with a sheet of flaky pastry and baked until the crust is golden brown. Yummy!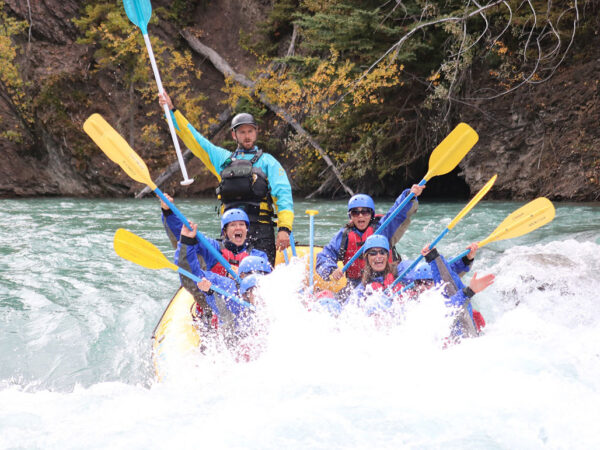 Crafting a Swiss adventure with My-Mountains, your local tour operator
Switzerland is a fascinating country both in and outside of the beaten path. Choosing what to do in Switzerland, whether in summer or in winter, venture beyond the most renowned places.
With a little help from an inside man, discovering Switzerland's hidden side will add an extra thrill to your adventures. 
At My-Mountains, we will be delighted to share tips on what to do in Switzerland, focusing on local attractions for outdoors lovers, gourmands, and culture aficionados. Our strength lies in our expert knowledge and many years of experience working with local producers and cultural ambassadors.
We collaborate with local English-speaking tour guides, who will help you immerse in the local culture and history. Our outdoor guides know all the hidden gems – under their guidance, you will see a unique side of Switzerland very few travelers get to experience.
Our hiking packages cater to all tastes and preferences, and they are fully customizable. If you don't find a trip that fully meets your expectations, contact us and share your wishlist or ask us what to do in Switzerland. We will create a bespoke itinerary just for you.
See you in Switzerland
Let curiosity be your guide in discovering what to do in Switzerland. Embrace the authenticity of local culture and the allure of unexplored locations. With My-Mountains at your side sharing the insider tips on what to do in Switzerland, your Swiss getaway will be transformed into an exceptional, one-of-a-kind experience.
Check out our latest Articles: