Best time to visit Switzerland 🇨🇭
When is the best time to visit Switzerland?
Spring, Summer, Fall or Winter?
When is the best time to visit Switzerland?
Do you want a short answer?
Switzerland is very beautiful in all season. It really depends on your subjective taste and what activities you want to experience. Every season fits all tastes.
We recommend you to read this article till the end, because you will see, not every month is for everybody. Some want to go skiing and others want to do hiking or more sightseeing and just enjoying their stay outside, when the weather is warm. You have to choose the best time to visit Switzerland that suits your taste.
Something to bear in mind, is the weather. In Switzerland can be really changeable. Even in late Spring or early Fall there can be a snowfall. Sometimes is very warm and sometimes pretty cold. We have all four seasons in this beautiful country. You probably know, Switzerland is in the heart of Europe. We have the giant mountain chain, called the Swiss Alps. This mountain chain has a huge impact on the weather and on the temperatures. This means, there can big a huge weather difference based on your location.
Best time of the year to go to Switzerland – for you
Whatever you want to do in Switzerland, you can do your favourite activity in almost every month.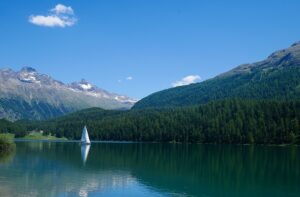 They key is to understand what you like to experience and then choose the best season that is good for you. 
For example if you want to enjoy a ski experience and visit the Christmas Markets than it's clear you should choose winter. However if you like hiking or simply enjoy beautiful mountain views, then summer is your season.
You are not sure of what you want? Check this concierge form which gives you and idea of all possible activities you can experience while in Switzerland.  
Let's have a look at what seasons offer in Switzerland. 
Summer: mid-June – early September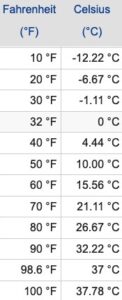 The summer in Switzerland is great, because you can do many activities. In this time of the year, there are a lot of tourists mainly from India, China and USA. But don't worry, it will be not massively crowded.
In this time period you can visit many places like: the beautiful Lake of Lucerne, Interlaken and the Jungfrau Region, the Swiss Riviera, Zermatt, Rhein fall or the Canton Ticino (like Lugano). You can also choose to make a guided tour or a guided hike tour to maximise your time and pleasure.
What should I put in my luggage?
Take something for every weather situation, especially if you are planning to go up in the mountains – Yes, this sounds a bit daft, but the weather can change quickly. It can be sunny, rainy, cloudy or windy. Especially when you go up to mountains (and you will), the temperatures on the summit is much lower. So plan accordingly and carefully. 
Where can I go / what should I visit?
You can do all kind of activities, including skiing. Skiing in Switzerland is possible all-year-round on Glaciers in Zermatt and Saas-Fee. Most popular activities in Summer include visiting cities, lakes, hike mountains, glacier walks, zip lining, toboggan runs, etc. 
Airports
In Switzerland there are three major international airports. The biggest is the airport of Zurich. From there you have great connections to your destination. The second largest airport is the one in Geneva and the third one in Basel.
Travel around
Fall: mid-September – early November
Is Fall the best time to visit Switzerland? It's getting colder and there are less tourists around. During this time, I would recommend you to do "touristy" stuff like: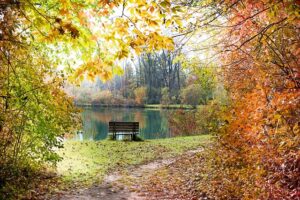 Visiting museums.
Go up to famous mountains like the Jungfraujoch or Pilatus (check before if they are closed for the usual regular maintenance).
Visiting cities and famous monuments like the dying lion in Lucerne.
Lake Cruises for example on the Lake of Lucerne.
Sightseeing.
Usually in fall, the weather isn't as nice as in the summer. There can be even the first snowfall in the mountains. Fall is also well-known for his foggy weather, then you should go above the fog – go a bit higher, up to the mountains. From up there you can enjoy a unique view above the clouds. 
What should I put in my luggage?
Take something for every weather situation. But mostly you will need a thick jacket. During these months can be "summer' and "winter" in the same day. So you need to be ready for it.
Where can I go / what should I visit?
Fall is the season of beautiful colours and lights. You should definitely plan a walk or hike that can offer beautiful views over lakes and mountains and a the same time you can enjoy the nature.
We would recommend you to go to places like, Lucerne, Interlaken, Zürich, Lugano, Geneva, Montreux or Lausanne. And explore the near mountains.
Winter: Mid-November– Early March
Winter in Switzerland: Let's go skiing! It's cold and you will see snow in a lot of places. Now the tourists are in the best ski resorts like: Zermatt, St. Moritz, Davos, etc. You know the dream: a white Christmas. You will have one, when you are, usually, above 1'000 meters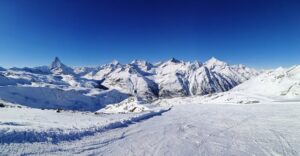 (3,280.84 ft) above sea level. The temperatures are also not always the same – from -10°C up to 15°C (14 – 59 °F).
Many alpine road passes are closed for safety reasons (avalanches). However, don't worry, if you are hiring a car you can always cross the mountain putting your car on a train, which runs regularly during the day.  
Will I have snow in Zürich, Lucerne, Lugano, Geneva? Most likely not, if it snows in the cities, usually, stays for a couple of days or so.
What should I put in my luggage?
Winter clothes: a hat, gloves, warm socks and a thick jacket. If you go skiing, a sunblock is recommended.
Where can I go / what should I visit?
Go to the top winter destinations. Of course, you can always visit some nice Swiss city's and go to a Christmas market.
It's one of the leading destinations for winter-sport. World famous places like St. Moritz, Davos or Zermatt are the perfect place for an awesome vacation.
You should be careful: On late November and early March, there can be not enough snow in your chosen ski destination.
Spring: mid-March – early June
Is spring the best time to visit Switzerland?
Spring is similar to Fall. It isn't the main tourist season so you can avoid long waiting lines. Days are getting longer and you will have more sun. In Spring you will definitely need an umbrella. Hiking and biking routes are opening. High up in the mountains there is still snow.
Many hotels and restaurants are not always open, they are seasonal.
What should I put in my luggage?
Take something for every weather situation.
Where can I go / what should I do?
Go wherever you like. There are no limits. Again, some Alpine passes may be still closed, because of snow.
What is the best time to visit Switzerland?
Here are coming several facts together. There is actually only one important questions: would you like to see snow or prefer warmer temperatures?
When you want to see snow the best months will be between December and March.
If you like, instead, warmer months, go between May and September.
To our top/best mountains, museums, rivers, lakes and other attractions you can mostly always go, regardless the season.
Switzerland is a very nice, clean, safe, liberal and religion open country. We treat everybody with respect and kindness. And so, we expect that form all tourists. We hope, that you enjoy your stay!
The graphic below shows you the temperature for each month. Please note, that this is the average temperature for the hole country. In Winter it can be easily -15°C (5 °F) and in summer 32°C (89.6 °F), depending on your location. Hopefully this helps you to define your best time to visit Switzerland. For more weather information you can check the SRF Meteo website.