Switzerland: An All-Year-Round Adventure
Switzerland: hardly any other country can compete with its stunning landscapes, charming cities, outdoor thrills, and cultural events all-year-round.
From hiking and swimming to admiring world-class art in one of its many museums, Switzerland has a treat for everyone's taste. 
Would you like to know what is the best time to visit Switzerland? In this article, we will take a closer look at all the seasonal attractions of Switzerland. 
Put your belts on, we're going on a Grand Tour of Switzerland.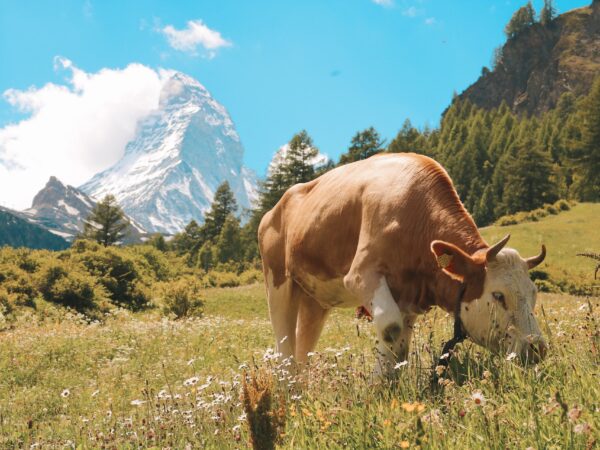 Switzerland, the all-year-round destination
First, we want to reassure you: Switzerland has something special to offer in every season. It's a perfect all-year-round destination, where every season brings a set of new and exciting things to do.
Partially, it's thanks to its varied landscape. Although small, Switzerland has at least a dozen climate zones ranging from mild Mediterranean one to be found in Ticino, the only Italian-speaking canton, to frosty and cold climate on high altitudes in Bern, Glarus, or Schwyz in central Switzerland.
The range of produce grown here is a testament to the country's diverse landscape: from vine in canton Vaud to strawberries in canton Thurgau to milk, cheese, and meat produced in the Alpine regions. Swiss cuisine reflects that variety and seasonality: many restaurants draft their menus based on what's in season.
Similarly, sights and activities differ from season to season and canton to canton. Luckily for travelers, Switzerland also boasts the world's most efficient transportation system, making it easy to combine various places and activities into one seamless adventure.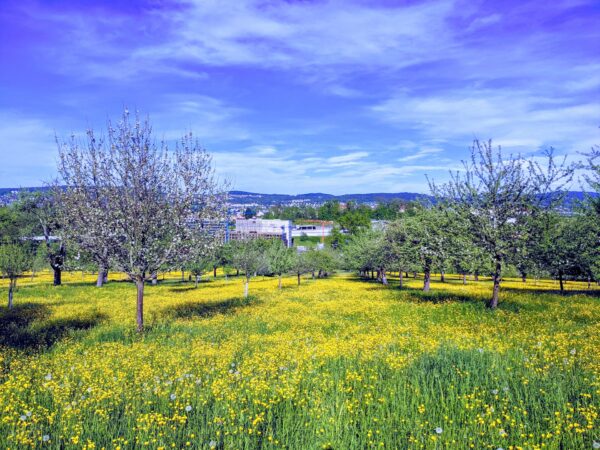 Spring in the countryside
While a beautiful country in every season, spring is the best time to visit Switzerland if you're looking for a combination of city exploration, abundance of fresh produce, and gentle walks in the countryside.
Spring comes first to the valleys and shows up on the plains of the country's north and west. There, it bursts into an extravaganza of tulips, dandelions, and cherry blossoms, which cover both streets and meadows in a white veil. While hiking in the high alpine trails is not possible until late May or June, many wonderful trails are available in Jura or around the lakes in central Switzerland. It's also a great time to explore the vicinity of Lucerne and the Lake of Four Cantons by bike. E-bike tours are especially beautiful in spring.
While in the countryside, make sure to admire the cherry blossoms, which adorn gently rolling fields around Basel, Zug, and Lucerne. 
Spring comes a bit later to the Alps, and its full arrival is marked by a characteristic Swiss tradition: Alpine cattle ascent. Adorned with flower crowns and enormous cowbells, the cows slowly parade through the village streets and up the mountains, where they will graze for the next three months.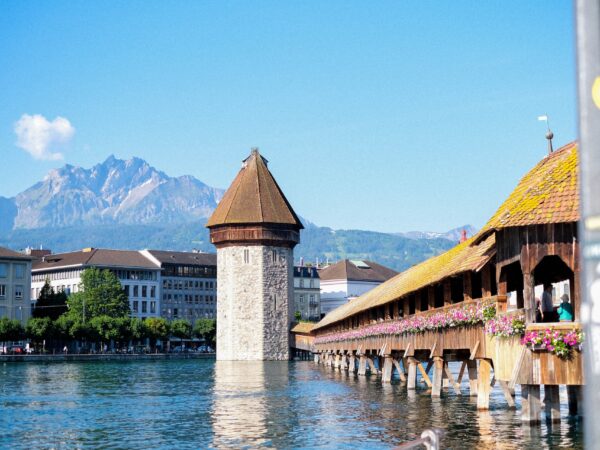 Spring in the city
Spring is the best time to visit Switzerland's charming cities and learn more about the Swiss history and culture.
Many private walking tours are available in each Swiss city, focusing on different aspects of its history and culture. You can even arrange a private walking tour focused on your interests.
During your city trips, be sure to visit farmers' markets, which take place regularly, usually on Saturdays. During spring, they are overflowing with fresh produce. It's a great place to stop for a quick brunch or coffee break and taste the famous Swiss cheese directly from its producer.
Late winter and early spring are when many festivals take place. starting with famous carnival celebrations in Lucerne, Zurich and Basel, Sächsilüüte in Zurich, to Lucerne Spring Festival are definitely worth a visit.
Every season is a good season to travel.
Summer delights: hiking, rafting, SUP, paragliding
If you love the great outdoors, summer might be the best time to visit Switzerland for you. I summer, you can witness the Swiss landscape in its full sunny glory.
Summer months (June to September) are your window to make the most of hiking trails in the high Alps of Valais and Bernese Highlands. Take your chance to hike the astonishing Five Lake Hike in Zermatt, Oeschinensee near Kandersteg, or Fronalpstock in Schwyz.
If you're not much of a hiker but still wish to relish in the alpine views, take one of many cable cars and make your way to the top without breaking a sweat. 
Schilthorn in the Jungfrau region, Corviglia near St. Moritz, or Lucerne's iconic mountain, Pilatus offers fantastic views reachable by aerial cable cars or funiculars.
There you can enjoy plenty of activities, from visiting historical exhibitions to playing interactive games or simply enjoying a cup of freshly brewed coffee and a bite. If you're a fan of wildlife, summer is the best time to visit Switzerland and spot its native species in their natural habitat. If you're lucky, you'll spot mountain goats, marmots, ibexes, falcons, and other animals!
E-bike tours and mountain bike rides are widely available, but if you're looking for something to spike your adrenaline, mountaineering, paragliding, and rock climbing are just a few of them. If you're not afraid of heights, try to traverse Via Ferrata.
If you have some time to spend around a lake, try kayaking, stand-up paddling, or rafting. Alternatively, enjoy a boat cruise across Lake Lucerne, Lake Zurich, or Lake Geneva and relish the cool breeze and gentle swaying.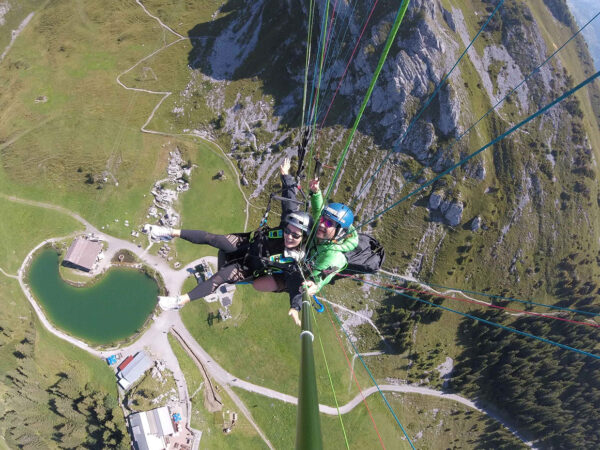 Fall bliss: hiking, rail tours, wine harvest festivals
In the fall, Switzerland explodes into a storm of colors.
If you're a fan of misty, orange-tinted landscapes, fall is the best time to visit Switzerland. It's then when larch woods covering the slopes around Saas-Fee and Martigny turn yellow, and the hills look ablaze.
Both Valais and Vaud, the wine regions of Switzerland, celebrate the wine harvest in the fall. Traditional wine cellars are open to visitors, and many local festivals occur in the villages surrounded by vineyards.
If you're a wine connoisseur, fall might be the best time to visit Switzerland for you. In September and October, you can embark on special wine-tasting tours around Lavaux, the most famous vineyard in Switzerland, perched on the hills around Lac Leman.
Fall is also a fantastic time to embark on scenic rail tours. Discover the colorful landscapes of Switzerland in the fall from the comforts of the train. It's truly a unique way to experience the Swiss beauty.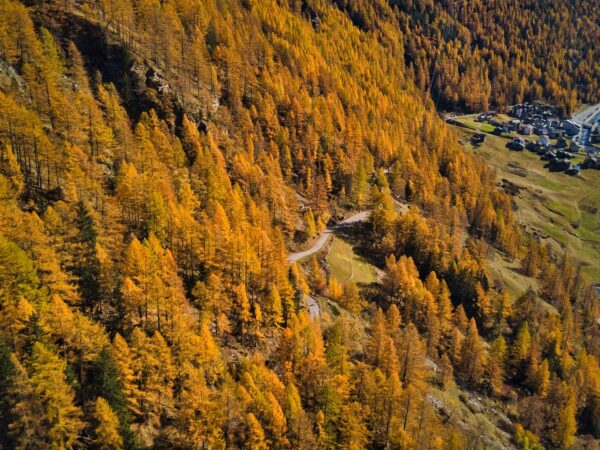 Winter splendor: skiing, snowshoeing, sledging
Many consider winter to be the best time to visit Switzerland. And no wonder: the country is known as one of the best skiing destinations in the world.
Its well-groomed slopes, top-quality infrastructure, accessibility, and buzzing atmosphere make it always a good choice for a skiing adventure. Although small, Switzerland boasts many excellent ski resorts catering to every taste and skill.
Besides skiing, Switzerland offers plenty of other winter activities, such as snowshoeing, ice skating, or sledging. The versatility of the offer makes Swiss resorts a great destination for family holidays.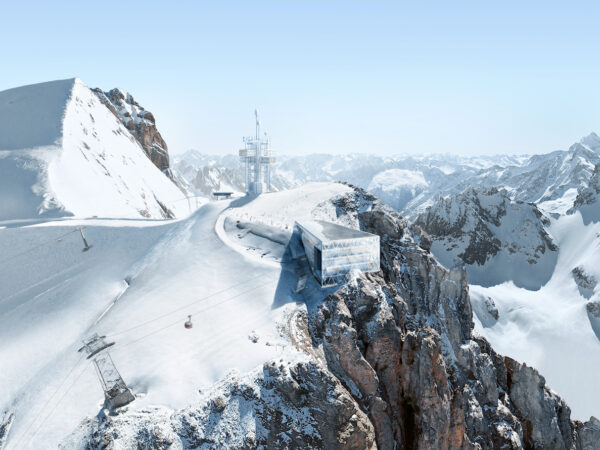 What is the best time to visit Switzerland? Any time!
Switzerland's allure spans the entire year, offering an array of experiences each season. In spring, explore the vibrant cities of Switzerland, cherry blossoms, and cultural festivities. In summer, go on an adventure: hike, raft, and paraglide against breathtaking backdrops.
As fall arrives, the landscape transforms into a golden paradise, ideal for hiking and scenic rail tours from one wine harvest festival to another. Winter envelopes the country in a snowy embrace, presenting opportunities for skiing, snowshoeing, and sledging in world-renowned alpine resorts.
Ultimately, there's no best time to visit Switzerland, as every season brings something new. We advise you to check in with your bucket list and plan your unforgettable holiday in Switzerland with My-Mountains today.
Check out our latest Articles: