Skiing in Jungfrau Region: Your Gate to the Swiss Alps
If you love idyllic winter places emblazoned with powdery snow, then the Jungfrau region in Switzerland will become your favorite choice. The iconic mountain landscape with large glaciers, Alpine peaks, and vast meadows are synonyms for satisfaction. Discover why skiing in Jungfrau is the best way to spend your winter holiday.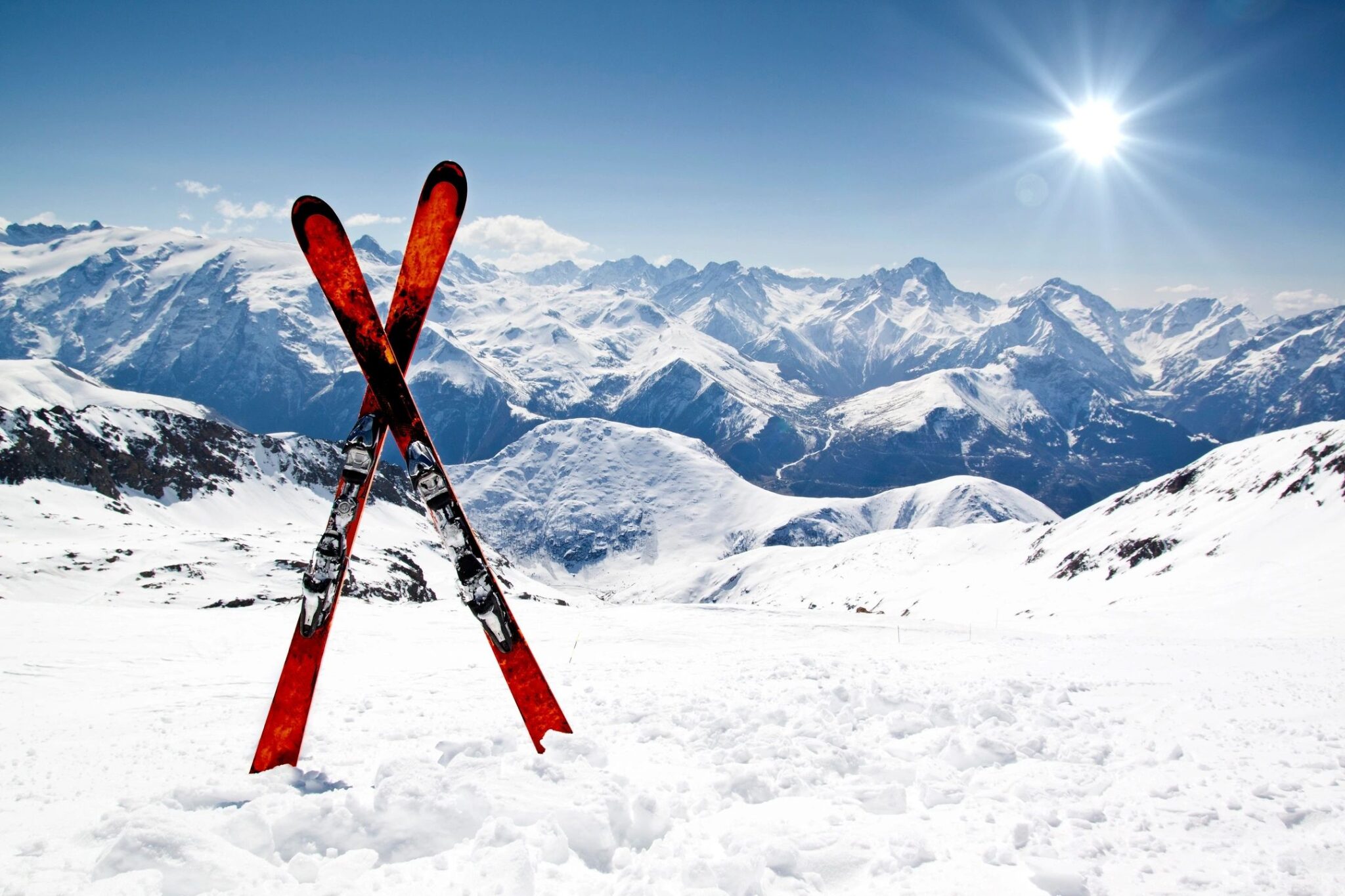 What to expect by choosing skiing in Jungfrau?
The 'top of Europe,' the Jungfraujoch, boasts the highest-located railway station in Europe. Its tracks go through the mountains Eiger and Mönch, up to the breathtaking peaks, before arriving at the Jungfraujoch pass. This region also hosts a spaceship-like-looking weather station – The Sphinx. It offers souvenir shops, restaurants, and the world-renowned Ice Palace. This jewel among the tourist destinations in Switzerland is carved entirely by hand. The collection of ice sculptures walks visitors through the history of Jungfraujoch.
But Jungfrau region is not only famous for its top-quality tourist attractions but also for its magnificent skiing areas. Sking in the Jungfrau region is an adventure of its kind: around 214 km (162 miles) of slopes at your disposal, spread over Mürren, Lauterbrunnen, Wengen, and Grindelwald, with magnificent vistas on Eiger, Monk, and Jungfrau peaks in the distance. With 131 pistes and 66 ski lifts, Jungfrau ski resorts have a bit for everyone.
Skiers of all ages and ski levels can choose between gentle slopes, fun parks, racing tracks, and steep drops. You can be sure never to get bored!
"Skiing is the best way to waste your time"
-Glen Plake
What is your skiing level?
If you wonder how good your skiing skills are, you can easily check it here: what is my ski level? Regardless of whether you're a beginner, intermediate, or pro, skiing in Jungfrau is a treat for everyone, regardless of their ski level. If you winder 
Families with children might find their sweet spot in Grindelwald. One of the most famous ski areas there is BodmiARENA. With 6.000 m2 of terrain, it offers slopes for beginners and intermediate skiers. The BodmiARENA offers numerous restaurants and a Snowli kid village. Undoubtedly, it's the favorite place for kids with different play zones. It is at the bottom of the First and is the favorite place of tobogganers.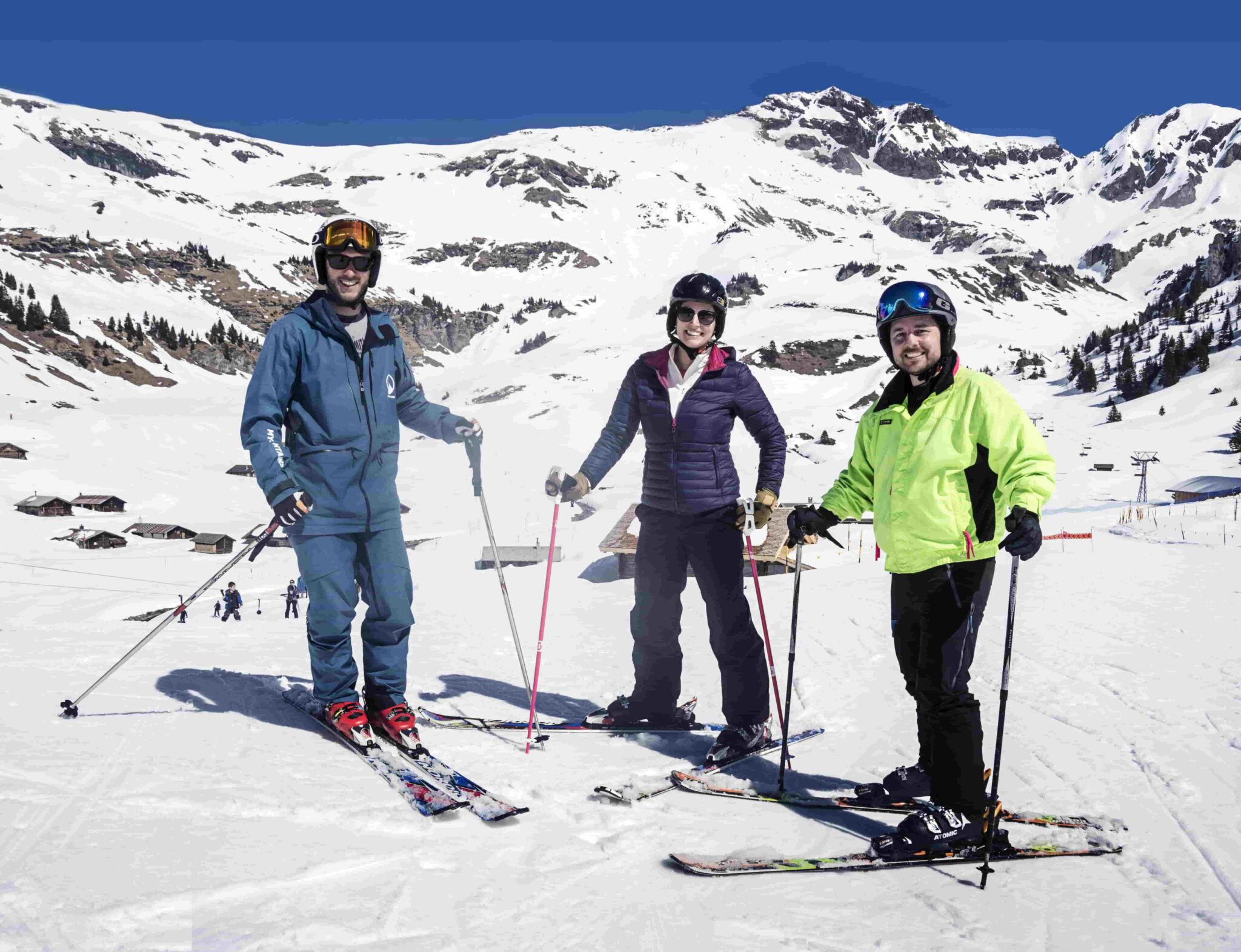 Skiing in Jungfrau: My-Mountains recommends pistes
Grindelwald slopes are perfect for beginners and intermediate skiers who want to learn good skiing techniques.  If you're unsure what level you are on, choosing Jungfrau is a safe bet, as there are slopes dedicated to skiers on every ski level.
The runs from the Kleine Scheidegg-Mannlichen are perfect for intermediate skiers. Long blues and red slopes with fantastic mountain panoramas are perfect for leisurely skiing afternoons when you rather admire the views than chase the wind.
If you want to try more challenging pistes, head for the top of the Lauberhorn lift and the runs to Kleine Scheidegg.
If you're a passionate snowboarder, then you will love the Mürren's steep, off-piste slopes. Besides the terrain park and snowcross, you may enjoy open freeride terrain near the top.
Learn skiing in Jungfrau with My-Mountains
If you want to spend your holiday skiing in Jungfrau, My-Mountains team of ski instructors and guides offer you different ski lessons. Our programs fit people of all ages, and you may also choose between private and group ski lessons. Our instructors will not only teach you how to improve your technique, but they also know the area well, the local culture, and history.  Hiring one of our local ski instructors is the best way to enjoy and make the most of your holidays. Simply drop us an email, and we'll get back to you as soon as possible.
Check out our latest Articles: