What White Dreams Are Made Of: Ski Trip Switzerland
Glistening peaks, powdery trails – welcome to Switzerland, where skiing is practically a national sport, and the mountains are your playground. Whether you're a novice or a snow-savvy pro, Switzerland offers you a breathtaking ski, making it the ultimate destination for snow enthusiasts worldwide.
At My-Mountains we love sharing knowledge about our favorite ski resorts and insider knowledge how to get the most of your ski holidays.
If you wish to make your next holidays the best ones yet, then keep reading.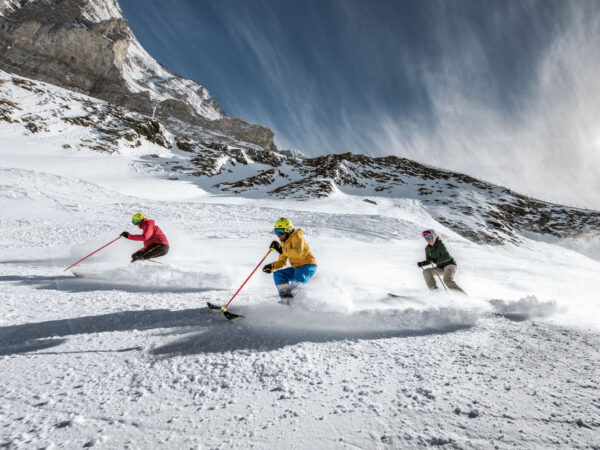 Top ski resorts in for your next ski trip Switzerland
Alps cover more than 70% of the Swiss territory. Over the last 100 years, ski enthusiasts have swarmed here to enjoy magnificent landscapes and perfect snow conditions all winter long.
Today, Switzerland boasts one of the best ski resorts in the world and draws millions of snow sports aficionados every year. Small and huge, cozy and spacious, steep and gentle, Swiss ski resorts cater to every taste and ski level. Check which of the ones below will be perfect for your next ski trip Switzerland.
St. Moritz
St. Moritz, Zermatt, and Jungfrau are probably among the most well-known. And no wonder: it's in St. Moritz where the first official Winter Olympics took place. Today, it's one of the most luxurious ski resorts with an amazing selection of upmarket accommodations, restaurants, bars, and shops. It's also here where the White Turf, a unique, exclusive horse racing event, takes place.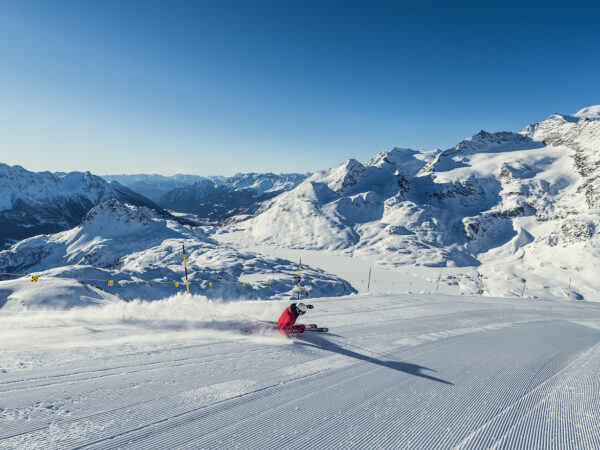 Zermatt
The highest skiable peak at the magnificent Matterhorn Ski Paradise in Zermatt is at a staggering 3883 meters above sea level (almost 13,000 ft!). Skiing here feels like flying above the clouds under the watchful eye of the iconic Matterhorn.
With over 360 km (220 miles) of slopes across Zermatt and the Italian resort Cervinia, Zermatt is one of Switzerland's biggest ski areas.
It's a car-free village where old Valais-style wooden architecture has been carefully preserved and can still be admired today. Zermatt boasts a fantastic selection of luxurious hotels and private lodgings, and you can be sure you'll find accommodation for your ski trip Switzerland, that's right up your street.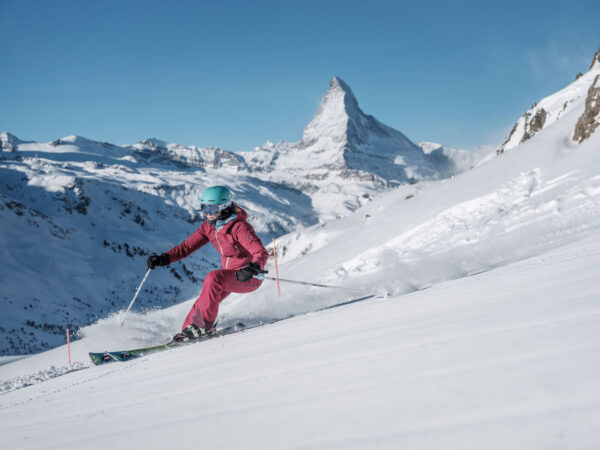 Jungfrau Region
Grindelwald and Wengen, two Alpine villages-turned-ski-resorts in the Jungfrau region, are true eye candy.
Wengen is a car-free village reachable only by train from Lauterbrunnen Valley. Wengen is a charming village full of turn-of-the-century lavish architecture and the most magnificent views of the iconic trio: Jungfrau, Monk, and Eiger.
Here, stay in a cozy chalet and enjoy long winter evenings nestled next to a fireplace or playing board games with your companions. Grindelwald, nestled among sky-high peaks, offers endless attractions for skiers and non-skiers.
While here, take the opportunity to visit the highest train station in Europe, the famous Jungfraujoch. Each resort promises world-class runs, pristine snow on well-groomed slopes, and an array of experiences, from heart-pounding descents to après-ski relaxation.
"A pair of skis are the ultimate transformation to freedom."
-Warren Miller-
When to go for a ski trip to Switzerland?
Timing is everything, especially when it comes to skiing. 
Thanks to their high altitudes, Swiss ski resorts are fairly snow-sure all year round.
So if you wonder when to book a ski trip Switzerland, a foolproof method is to book a resort with the highest altitude.
Depending on the resort, the ski season begins around late November and lasts until mid-April.
When booking, make sure you know if you're planning your ski trip to Switzerland during high or low season. This can greatly affect the availability and price of accommodation, price of ski passes, etc.
Christmas and New Year is always considered considered to be high season, with many guests coming to the Swiss ski resorts to enjoy skiing in the holiday atmosphere. The same rule applies to period between February and early March. The slopes tend to be crowded, and restaurants are booked out in advance. During that time, many resorts also require a minimum number of overnight stays, and the prices then are higher.
November till mid December, as well as January, late March and April are considered low season. In January and March the snow conditions tend to be the best, and the weather is quite stable and sunny. It's also less crowded and the prices sink. 
Late March and April are often risky as temperatures rise and the snow on many south-facing slopes melts quickly making for poor conditions. If you aim for a mix of fresh powder, few people and sunny days, aim for January to early March.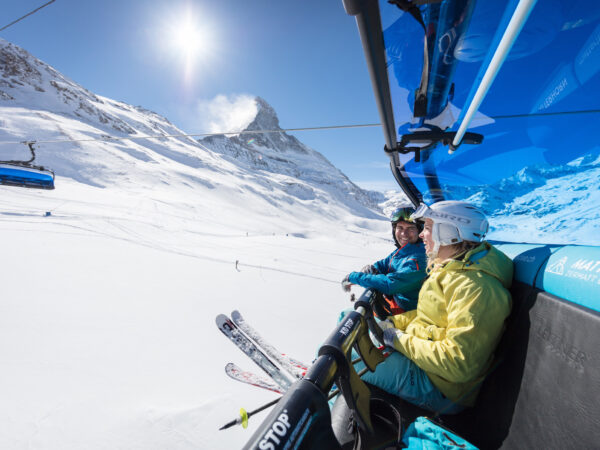 Ski trip Switzerland: plan it yourself or with an agency?
Let's face it – you could plan your Swiss ski holidays by yourself, but why not let the professionals handle the logistics while you focus on enjoying the sunny slopes?
My-Mountains specializes in creating all-inclusive personalized ski holiday experiences in selected ski resorts. Let us handle the mundane part of your snowy adventure. We will create a tailor-made itinerary perfected to the last detail. We strive to provide you with a seamless, luxury service that takes the organizational burden off your shoulders and leaves you free to relax and unwind, just as you deserve it.
Our flexible ski holiday packages allow you to make any last-minute changes exactly how and when you want. We are here to support you in making informed decisions and creating your perfect ski trip Switzerland.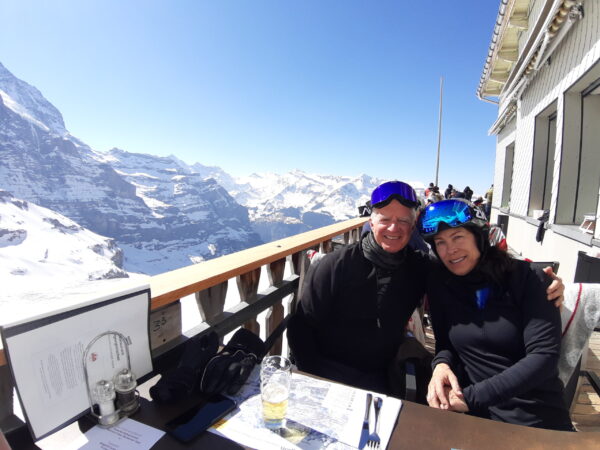 How to plan your ski trip in Switzerland
There are many ways to plan your Swiss ski holidays. One way is to start by choosing a resort that matches your ski style.
Whether you prefer a smaller resort with fewer good quality runs or a huge arena where you can discover a new favorite slope every day, Switzerland can provide you with a great selection of both.
If you plan to combine skiing and other winter activities, as well as sightseeing, the location of your ski resort is important. If you want to experience more than one resort, hop on a Swiss ski safari: it's super easy with the Swiss transportation system. Winter attractions such as sledding, horse-drawn sleigh rides, forest ice-skating and snow tubing are perfect to compliment your skiing adventures. Check what your resorts have on offer. 
Then, decide what accommodation would suit your needs. Luxury suite? Cozy chalet? Upmarket lodges? The selection is endless. Find one that suits your tastes and pocket the best (or let us help you with that).
We advise you to book flights well in advance to secure the best deals. 
Or you can just leave all that hustle to us and never worry about anything during your ski trip Switzerland.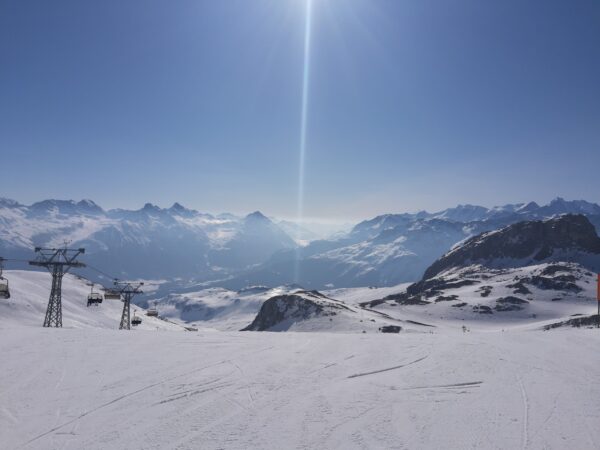 My-Mountains ski holiday packages
My-Mountains offer your personal skiing concierge services. Let us take care of the logistics while you immerse in the white paradise of winter adventures in Switzerland.
With our customizable holiday packages and personalized holiday offers, we will take care of the nitty-gritty of the organizational details while you can enjoy your holidays completely stress-free.
Attention to detail, transparent communication, and flexible arrangements are our specialties.
With our expertise, you can elevate your trip from great to unforgettable, ensuring that your Swiss ski experience is nothing short of extraordinary.
Check out our latest Articles: