An all inclusive ski holidays in Switzerland
Are you ready to turn your winter dreams into reality?
Look no further!
My-Mountains team is here to whisk you away on an unforgettable journey to the breathtaking Swiss Alps with a wide offer for all inclusive ski holidays in Switzerland. 
Package or custom-made, we've got you. 
So, buckle up your ski boots and get ready to embrace the magic of Switzerland's snowy wonderland.
From top-class skiing resorts to fun group activities, cozy chalets, and soul-warming food, our all inclusive ski holidays in Switzerland will provide you with ultimate fun and authentic experience. 
No more holiday searches – let us do the hard work
Isn't holiday planning the most stressful thing in the world?
But it doesn't have to be. At My-Mountains, we've got everything sorted for you.
Our offer of all inclusive ski holidays in Switzerland lets you focus on the fun while we handle the logistics.
We'll take care of everything from airport transfers and cozy accommodations to lift passes and dinner reservations. You just need to bring your excitement and enthusiasm. 
At My-Mountains, we take pride in the proverbial Swiss quality of customer service. Contact us for details of your upcoming ski holidays.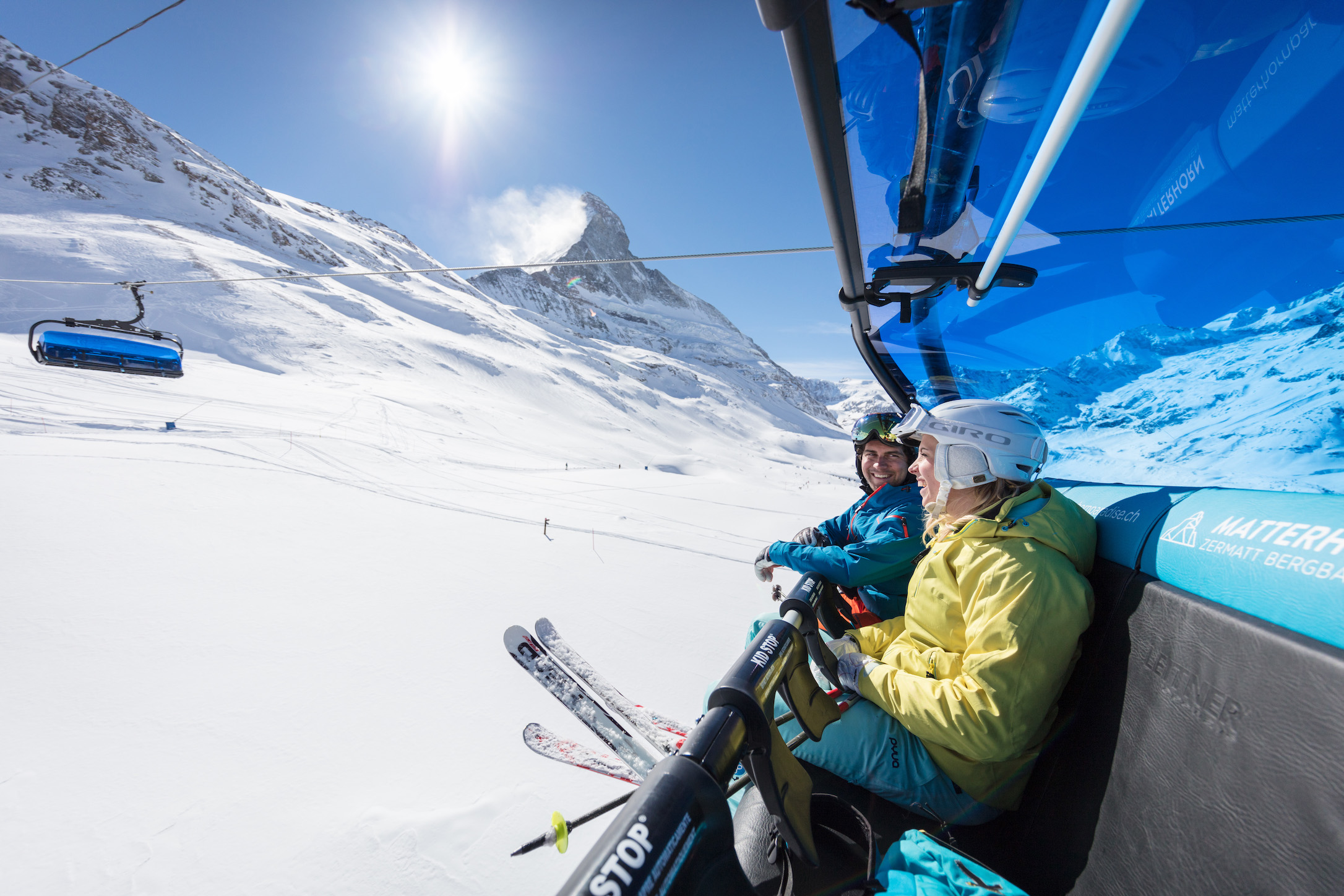 All inclusive ski holidays in Switzerland – your ski concierge
At My-Mountains, we are all about the individual approach to our clients. We're not just your travel agency; we're your winter holiday partners.
Want to explore the region beyond the ski resort? Need a ski instructor to brush up your skills? Want to try your hand at snowboarding or cross-country skiing? Fancy a romantic sleigh ride for two?
Just say the word, and we'll make it happen.
Your holiday, your way.
Skiing resort adapted to you
What makes our offer of all inclusive ski holidays in Switzerland special is our focus on you as a client.
It's your holiday, after all. 
Let's make it tailor-made to suit all your needs.
Using our practical insider knowledge of the skiing scene in Switzerland, we will be able to choose the best ski resorts in Switzerland 
We look for the most optimal resort for your skills, fitness level and travel priorities.
Are you a beginner or a black piste master?

Do you want to focus on skiing or explore other attractions in and around the resort? 

Are you looking for calm and serene environment or do you thrive in a buzzing resort life?
We've scouted the finest ski resorts in Switzerland to offer you the crème de la crème of winter experiences. From Verbier's glitzy glamour to Wengen's charming charm and Davos quiet hills, each resort has its unique allure.
Our all inclusive ski holidays in Switzerland offer will be tailored to you for 100% skiing satisfaction.
Let's find your perfect match.
Luxurious accommodation: where winter dreams find their home
When it comes to your all inclusive ski holidays in Switzerland, we don't just settle for ordinary.
We believe that your accommodation should be as extraordinary as the snow-capped peaks outside your window.
That's why we offer a handpicked selection of luxurious options that cater to your every whim, ensuring your stay is nothing short of perfection.
Opulent Hotels with Spa Bliss: Indulgence Redefined
For those who seek the ultimate in pampering and relaxation, our portfolio of luxury hotels with spas is the epitome of opulence.
Imagine sinking into a bubbling hot tub after a day of conquering the slopes, or treating yourself to a rejuvenating massage to soothe tired muscles.
Your stay will replenish your strength and make you ready for more snowy adventures.
Cozy Chalets: Embrace Alpine Elegance
If the charm of a cozy retreat nestled amidst the snow-dusted trees appeals to you, our selection of elegant chalets is the answer.
These charming mountain lodges blend traditional Alpine aesthetics with modern comforts, creating a warm and inviting ambiance.
Curl up by the fireplace with a good book or gather with loved ones for après-ski delights; in these chalets, unforgettable memories are crafted.
Tailored to Your Desires: Your Accommodation, Your Way
At My-Mountains, your satisfaction is our priority. 
We understand that every traveler is unique, and so are their expectations for accommodation.
Whether you envision a grand suite with panoramic mountain views, a quaint chalet with rustic charm, or a spacious holiday house that accommodates your whole group, we'll make it happen. 
What does our all inclusive ski holidays in Switzerland include?
Depending on your choice, our all inclusive ski holidays in Switzerland with My-Mountains usually include:
Transportation.

Overnights (we offer different options at different price points)

Ski lift passes.

Breakfast and sometimes dinners (depending on the package) Our dinners provide a peek into an authentic local Swiss cuisine you will not try anywhere else in the world. 

The assistance of English-speaking guides and

ski instructors

, either for your entire stay or just for the first day, provides an authentic 

Swiss experience

.

Some of our tours include a journey with the iconic Glacier Express (travel with the slowest express train in the world).
"There is no winter without snow, no spring without sunshine, and no happiness without companions."
– Korean Proverb –
We can tailor our programs according to your wishes
Your holiday program should reflect who you are and what you want. 
That's why we encourage our clients to schedule a preliminary phone call with us.
You can choose one of our packages, but we offer full-trip customization.
Over 80% of our clients wish for a fully customized holiday, and we are here to support them.
After all, you are the expert in what you want to see, and we will be happy to make your dream trip come true. 
The costs of customized trips may vary from the price of package trips in our offer.
Don't hesitate to get in touch with us to receive a personalized quotation. 
All inclusive ski holidays in Switzerland for non-skiers
Many families have non-skiing members. 
How to make these holidays equally unforgettable for them?
At My-Mountains we take care of everyone: our package and tailor-made all inclusive ski holidays in Switzerland cater to both skiers and non-skiers. We want everyone to feel included and have fun together.
Our programs are designed to include winter attractions for non-skiers. We offer plenty of other winter activities, such as sledding, visiting ice caves, zip-lining, snowmobiling, snowshoeing, and much more. 
And, of course, we offer a discounted price on our pre-built packages. Fill out the "Design your trip form to receive a personalized offer.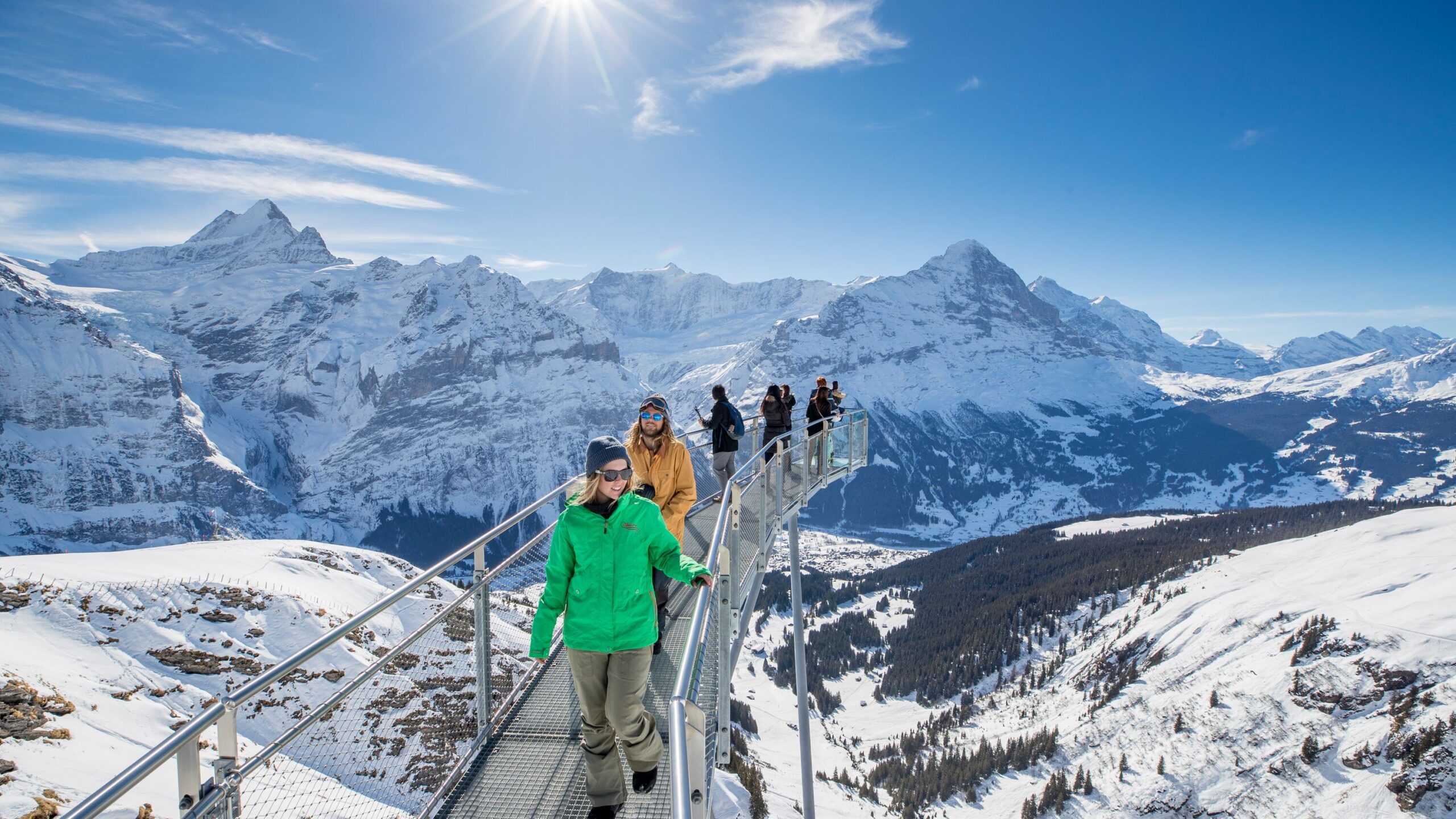 Swiss Alps Beacon
We design our all inclusive ski holidays in Switzerland to be hassle-free.
Our goal is to let you enjoy the holidays without having to worry about planning or timing.
With My-Mountains as your tour operator, the Swiss Alps are your playground, and the possibilities are endless.
From the thrill of carving through powder to the bliss of après-ski celebrations, your personalized ski holiday will be an experience like no other.
So, why settle for ordinary when extraordinary is just a ski slope away?
Join us on this magical journey, and let Switzerland steal your heart one snowy peak at a time.
Contact us for a bespoke offer
To receive your free consultation about your all inclusive ski holidays in Switzerland, please fill out the "Design your trip" form available on our website. You can also contact us via email or Whatsapp.
Check out our latest Articles: