Find Out How To Get Ready For Skiing With My-Mountains
As skiing fans, we are in a pickle. While many other sports like running or swimming can be practiced pretty much all year long, we can enjoy skiing only for three to four months throughout the year. Once the season finally comes, we need a few weeks to get back into it. 
At My-Mountains, we want you to make the most of every skiing season. That's why we put together a few tips on how to get ready for skiing. With a few simple lifestyle changes, you will be able to hit the slopes as soon as the first snow covers the pistes and enjoy it until spring.
Are you ready? Let's go.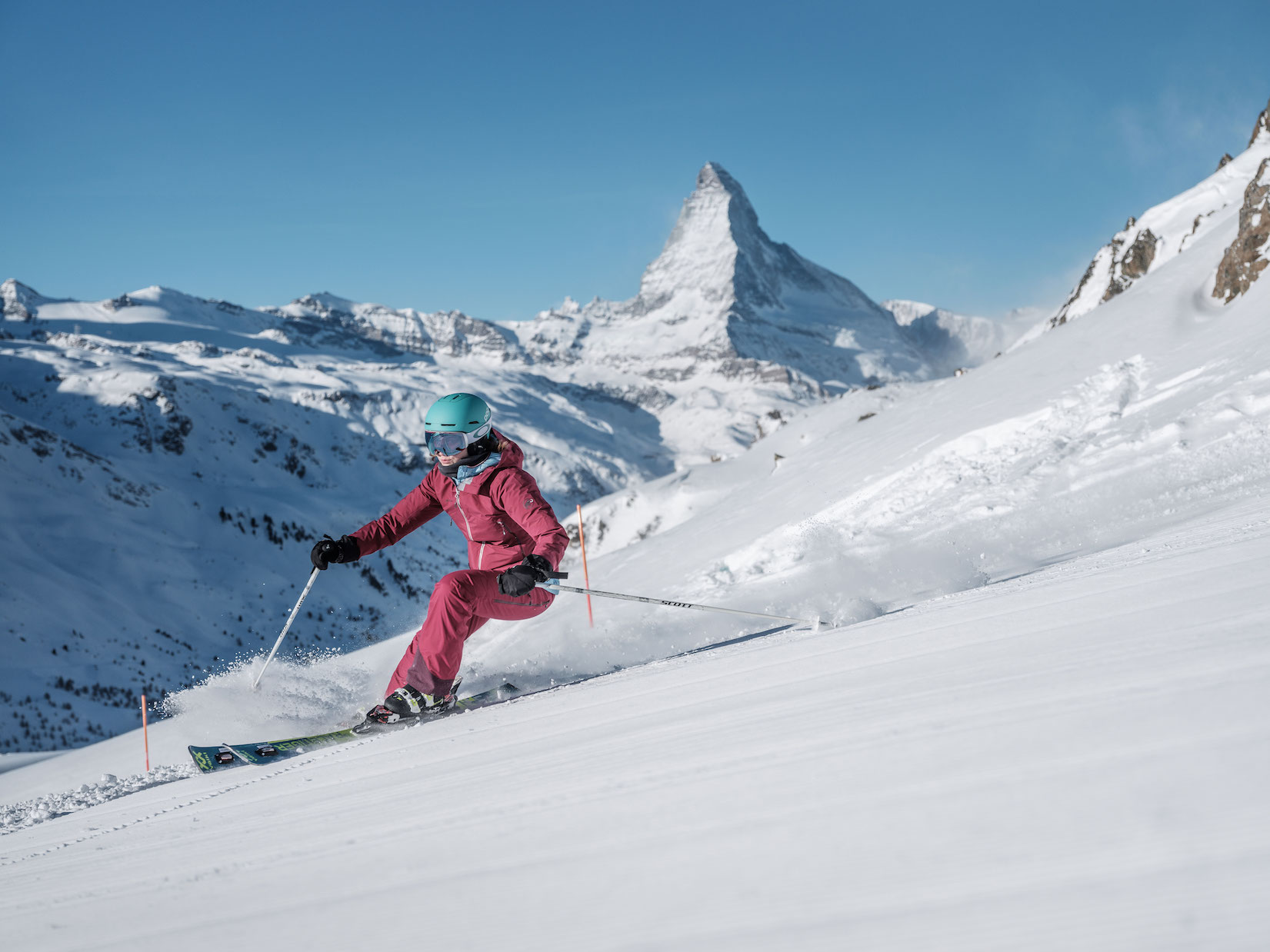 Get your body ready for the best skiing season experience
Skiing looks incredibly effortless when you sit on the chairlift and look down on the people traversing the slopes. Winding left, right, left, then braking with a cool splash of fresh snow, and one is ready to come up again. 
Yet, everyone who has tried it knows that skiing is far from plain sailing and requires a good physical foundation.
So how to get ready for skiing? Focus on strengthening these three areas:
core strength

good sense of balance

overall endurance
 If you lead an active lifestyle and exercise regularly, you don't have to worry much about preparation. But if you lead a sedentary lifestyle and want to truly enjoy your skiing season with frequent visits to the slopes, make sure to put together a prep plan at least 3 months before the season starts. Here is how we do it. 
Be active in your everyday life
Andrea, the founder of My-Mountains, says: "Whenever people ask me how to get ready for skiing, I say: just stay ready. I never stop training simply by leading an active lifestyle. I run a few times a week and add a few extra exercises while I'm out:  lunges, jumps, and running with my eyes closed. The latter is a great exercise to improve your balance. In summer, I hike, cycle, and walk whenever I can. I have a small daughter, and we play together a lot – this can also be a great exercise".
Andrea also advises taking the first few skiing days easy. Treat it as a leg exercise. Just let those muscles get used to the movement, and you'll see massive improvement in just a few days. 
Stronger muscles = better fun
Core and leg strength is essential for a good (and safe) skiing experience. To build that lower body strength, you can start with simple walks and light jogging. If you like going to the gym, the stair master is perfect for building leg and core strength and improving your endurance all at once. Cycling and uphill walking are also great low-intensity endurance exercises. 
Lifting for a stronger core and legs
Lifting weights or weighted training can significantly help you build muscle strength and mobility. Focus on whole-body exercises rather than those targeting particular muscle groups: you will need them for balance and coordination. 
What exercises are the best to prepare your body for skiing? We recommend that you workout include:
Warm-up (min 5 min elliptical or similar)
Romanian deadlifts: strengthen your back, core, hamstrings, and calves. Alternative: single-leg Romanian deadlifts
Burpees
Overhead dumbbell squats: a great whole-body exercise
Russian twist with a ball or a dumbbell
Lateral ski jumps
Lateral lunges
Your favorite hip mobility exercises
"A pair of skis are the ultimate transportation to freedom." — Warren Miller
What to eat during the skiing holiday?
Your nutrition is key to keeping your body in good shape during skiing holidays. Do you know how to get ready for skiing in the kitchen? Here are our tips.
Eat more if you need to
Nothing whets an appetite quite as a long day on the slopes! You need to remember that skiing occurs in a cold environment. Your body will need more calories than usual: first, to fuel the muscles, and second, to keep warm. 
Eat good breakfast
The best eating habit we could recommend for a skier is to have a good, abundant breakfast. Nutrition tips for skiers usually recommend a mix of protein, good fats, and complex carbs. Simple sugars will be digested quickly and leave you hungry and weak. 
Remember about snacks
Throughout the day, make sure to always have some highly energetic snacks on you. Nuts, protein bars, dark chocolate, or dried fruits are excellent sources of energy that will keep you going between meals. We definitely don't want to see you starve on the slope, and even sugar level will speed up the recovery.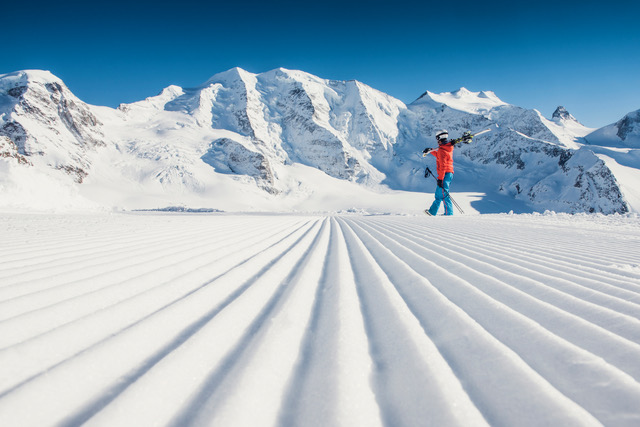 Get ready for skiing but cut yourself some slack
As you can see, you don't have to change much in your usual lifestyle to get ready for skiing. You're probably already a relatively active person who loves spending time outdoors. But to make the best out of your skiing season, slowly ramp up your activity levels around 6 to 8 weeks before the season starts. This way, your body will be ready to hit the slopes any time.
Remember to treat yourself kindly during the first few days and give your body time to adjust to the intense workout that is skiing. Make sure to drink a lot of water and take breaks. And, most importantly, enjoy being in the mountains!
Get an English-speaking ski instructor
If you haven't skied in a while or travel to a new country to enjoy your winter season, you might need a helping hand. Our professional English-speaking skiing instructors are at your service: they will be happy to help you navigate around the resort, show you the best slopes away from the crowds, and share interesting facts about Switzerland and Swiss culture. And if your skills feel a bit rusty, simply book a private ski lesson. Let us help you make the best of your ski holidays in Switzerland.
See you on the slopes!
Check out our latest Articles: