Skiing is definitely a very challenging sport!
It strengthens every muscle in your body, and requires physical fitness. Therefore, before you decide to go skiing, you should find out how to get ready for skiing.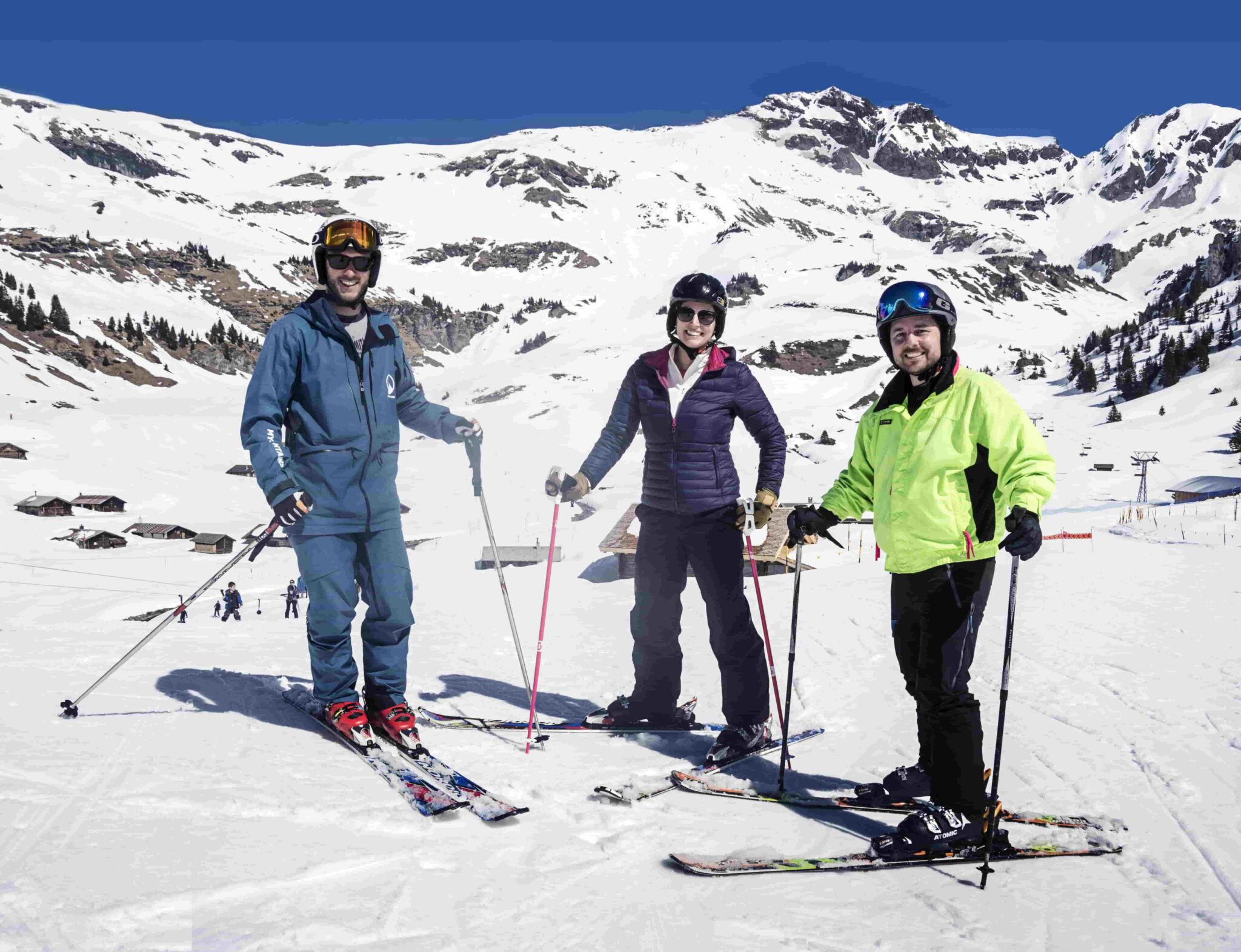 How to get ready for skiing: body workout, eating, and drinking tips
Whether you are a professional skier or a beginner, getting fit for the ski season might sound complicated. To avoid injuries, skiers need to be in a good physical shape. It's because this sport presents a mix of cardio, balance, flexibility, and strength. To make sure you're ready for the new season, we advise you to read our tips on how to get ready for skiing.
There is no sport without training. Therefore, skiing might sound like an impossible mission if a person doesn't have healthy life habits. It doesn't matter if you are not a pro. Good health and good shape are still an essential part of your skiing time, especially if you are not used to daily runs. So far, you've probably enjoyed your workout in front of the TV by eating tons of popcorn and watching series. However, winter is here and it's time to to get ready for skiing.
"A pair of skis are the ultimate transportation to freedom." — Warren Miller
How to train for skiing?
If you don't belong to a sports kind of person, the best thing to do is to start with training some weeks before you go skiing. This will allow you to build the right muscles and improve the fitness level. On the other hand, you'll get the right amount of endurance.  It will certainly help you to enjoy a ski day in the most beautiful ski resorts of your life.
A practical solution is riding a bicycle. It helps in strengthening the legs and building the quadriceps. In that way, you'll prevent yourself from the suffering (or at least not too much) of sore muscles after a day of skiing. 
On the other hand, is there anything better than trying Nordic skiing in your gym? Since it resembles a real skiing, Nordic skiing can be one of the options to prepare you for skiing through Swiss slopes. Besides it powers your muscles, it also affects your cardio fitness abilities.
Don't forget to train also your balance and your endurance. A mix of aerobic and anaerobic exercises is a must to get ready for skiing.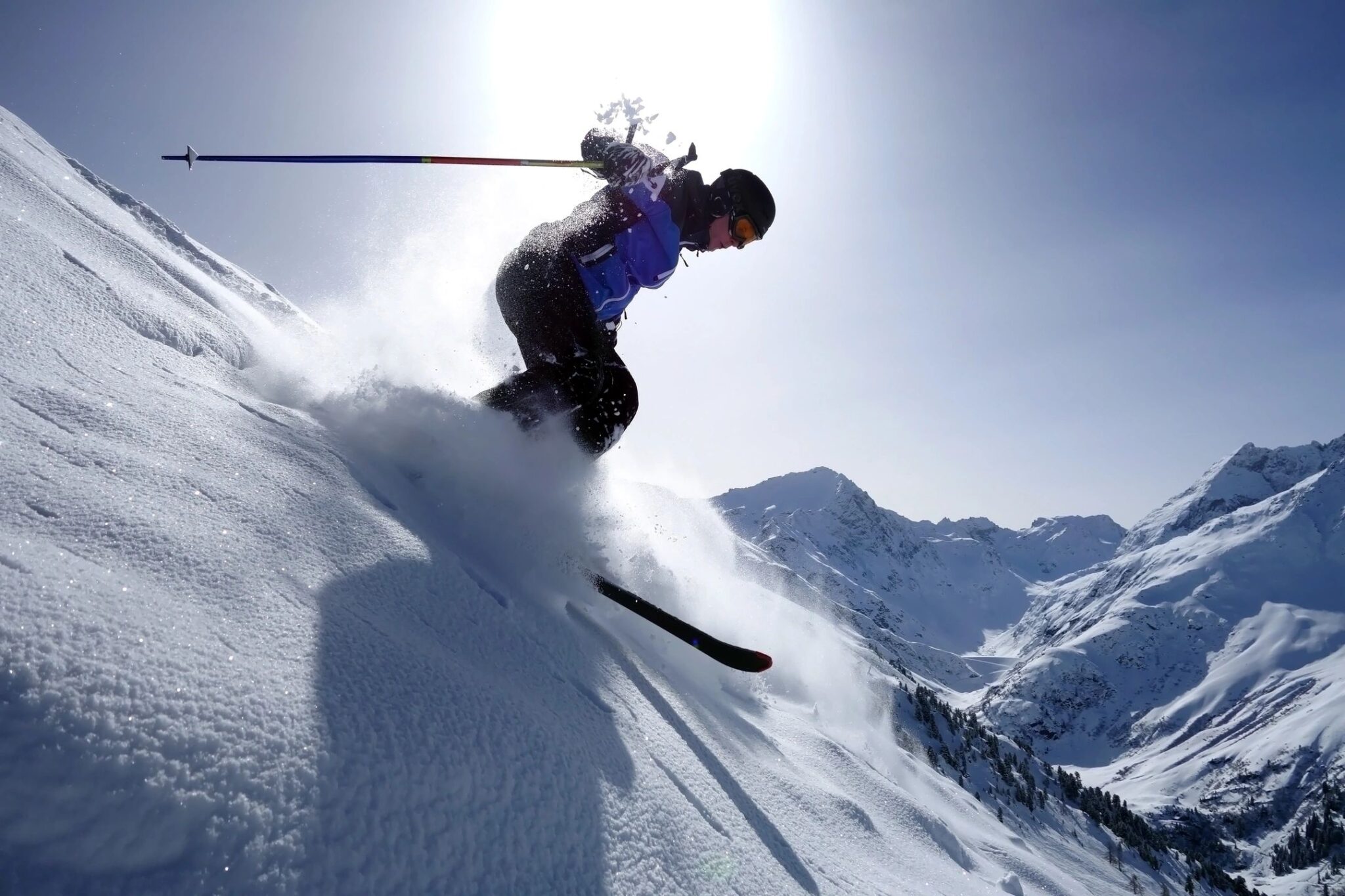 How to get ready for skiing – What to eat?
When skiing, the best eating habit is to have a good, abundant breakfast. It should not include unhealthy fats and high amount of carbohydrates and sugar. Otherwise, you'll quickly lose your energy and will not be able to enjoy the full day.
Throughout the day, make sure you always have some highly energetic snacks. Of course, we don't mean on chips and biscuits, but nuts, almonds, and hazelnuts. They'll keep you full for a long time and at the same time will recover your energy.
At the end of the day spent skiing, you can have a plentiful dinner that will restore the carbs and proteins spent. In learning how to get ready for skiing, your menu takes a prominent place too.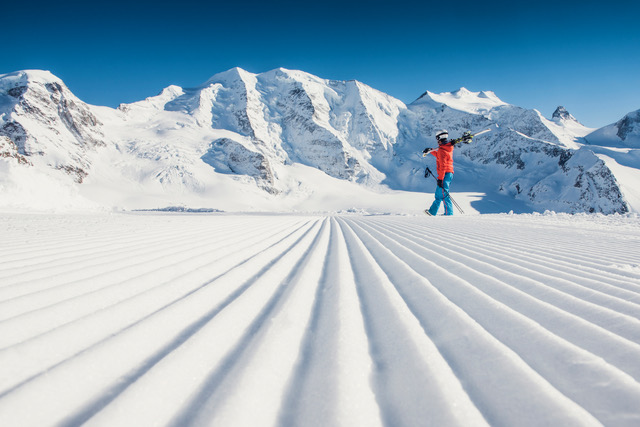 How to get ready for skiing – Drinking habits
Let's admit! It's to expect that you'll like to relax and enjoy drinking mulled wine or some other alcohol drink on your winter holiday. However, no matter how relaxing it may be, alcohol fatigues and dehydrates our bodies. Therefore, we need to choose the right time to make a toast. To have a successful and enjoyable day, the perfect time for having an alcoholic drink is after you had dinner.
On the other hand, it's not recommended to drink during a skiing day. It's always better to have warm tea or juice with your lunch or breakfast then to ski with a full belly.
Check out our latest Articles: