We make sure our customers have a great time
Choosing where to go but most importantly the right guides, experts, tour operators is not an easy task. Therefore, we decided to help all the people who are looking to spend their holidays in Switzerland.
We think that My-Mountains reviews will help you make a final decision.
Why do we care for our clients? My-Mountains reviews revealed!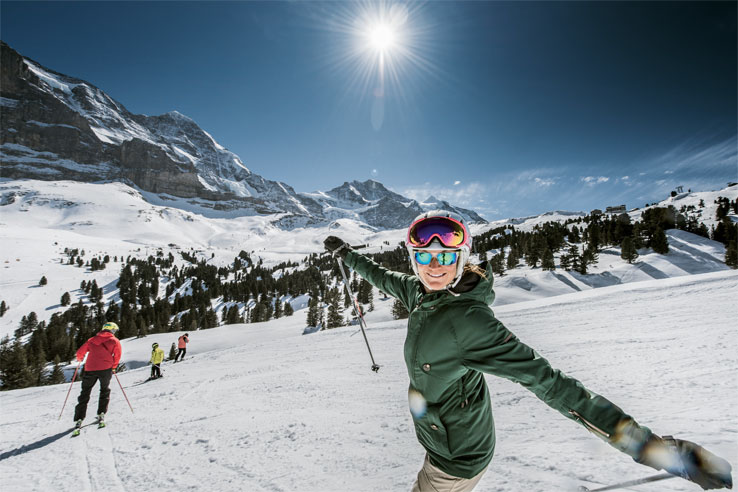 There is no successful business without pleased clients. However, in this case, organising your holidays in the Alps is not only our business. It's something that we live for. In the end, working in nature certainly sounds cool, right?
In spring, we can enjoy a pleasant warm breeze and to be the witness of the awakening of nature. Enjoying hiking in spring and summer will surely make you feel a real carpe diem. Discovering Switzerland on foot certainly sounds great. Outdoor enthusiasts are able to meet with hundreds of splendid views this country offers. Ranging from long to short distance treks, with My-Mountains team you'll find everything you need.
On the other hand, skiing in Switzerland's most popular ski resorts is something that needs to be tried. Hundreds of powdery and splendid snow slopes attract thousands of visitors every year. Switzerland's ski resorts are famous for their both long and short ski runs. There are terrain for all skill levels, and clients an access the gondolas, chairlifts, and cable car to reach to ski pistes. Besides enjoying ski and snowboard lessons, our clients have enough free time to visit restaurants, and discover the sights of a town they spend their holiday. As a result, our clients take home only unforgettable moments that whisper to their minds to come back over and over again.
And, that's something that makes our lives and brightens up our days. There's no greater happiness than realizing people return home with smiled faces. Therefore, we hope that My-Mountains reviews will help you make a decision.
When choosing the place to spend a holiday, we all know that the clients' reviews play a huge role in making a final decision. Sometimes, you may want to spend a holiday in a specific place, but the experiences of guests may change your mind. Therefore, we decided to represent you with My-Mountains reviews. Our team of professionals will make sure you have a great time, make new friendships, and bring the best memories home.