New Adrenaline-Filled Adventure: White-Water Rafting
One of the most adventures outdoor experiences puts you on a journey, each time different than the one before. It combines water, speed and lots of fun.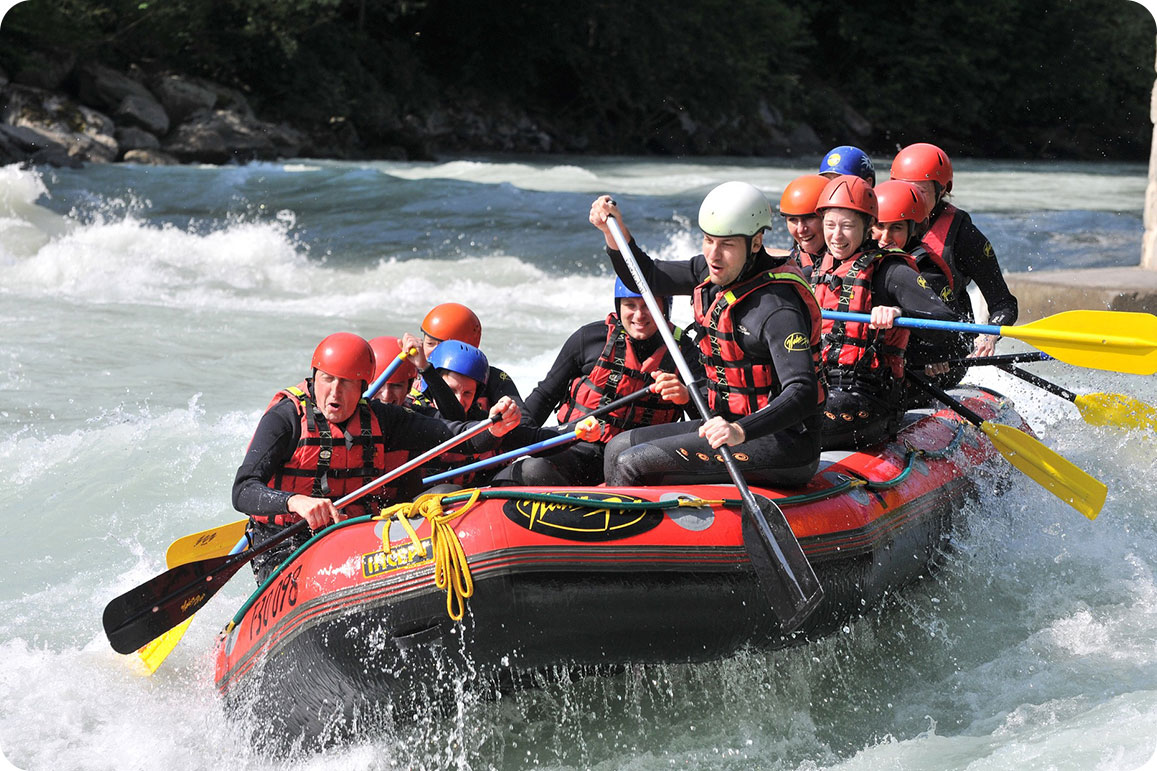 A river rafting trip is one of the most popular adventure sports suitable for holidays with family and friends. Perfect for all types and generations of adventure seekers, this adrenaline-pumping activity will surely result in a once-in-a-lifetime experience.
We include river rafting experience in a variety of our tour packages, to suit as many tastes as possible. If you're looking to try rafting with your family and friends on your holiday to Switzerland, we have prepared a list of things to consider before jumping into the raft.
You feel mighty free and easy and comfortable on a raft. – Mark Twain
Clothing
Appropriate clothing is essential for a good rafting experience. One thing is sure: it will be wet. Bring a bathing suit or shorts, a quick-drying synthetic top for sun protection, and sturdy shoes: strappy sandals or water shoes will do. Do not wear flip-flops as they may easily cause you to trip and fall into the water. If it's cold, consider bringing a waterproof jacket and trousers. Do not wear any cotton clothing: cotton gets cold when wet.
Before you set sails, you will receive safety equipment: jackets, rescue vests, helmets, etc. They will be neon colored or brightly colored so that you are easier to spot if you fall into the water.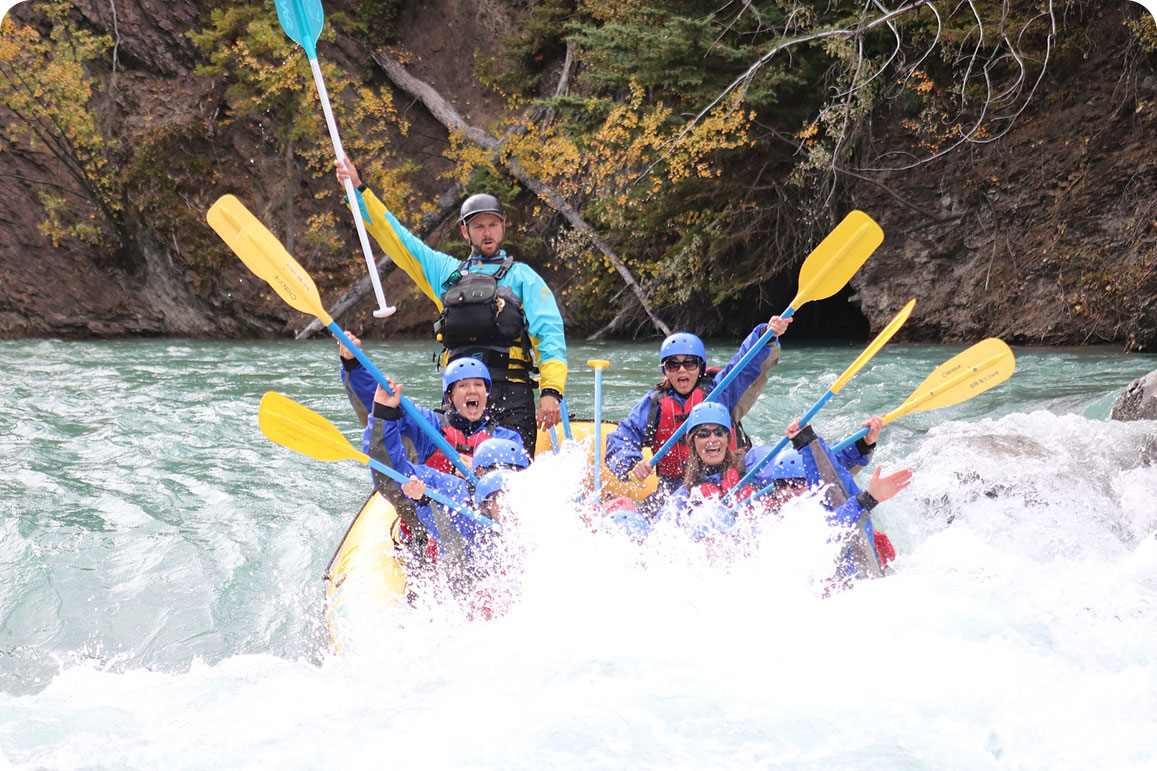 Swimming skills
This one is a must for your safety. Although you are provided with all types of safety equipment, it is advantageous to know the art of swimming. Even if you opt for the easier courses or decide to go canoeing, you need to know how to swim to start all white-water activities.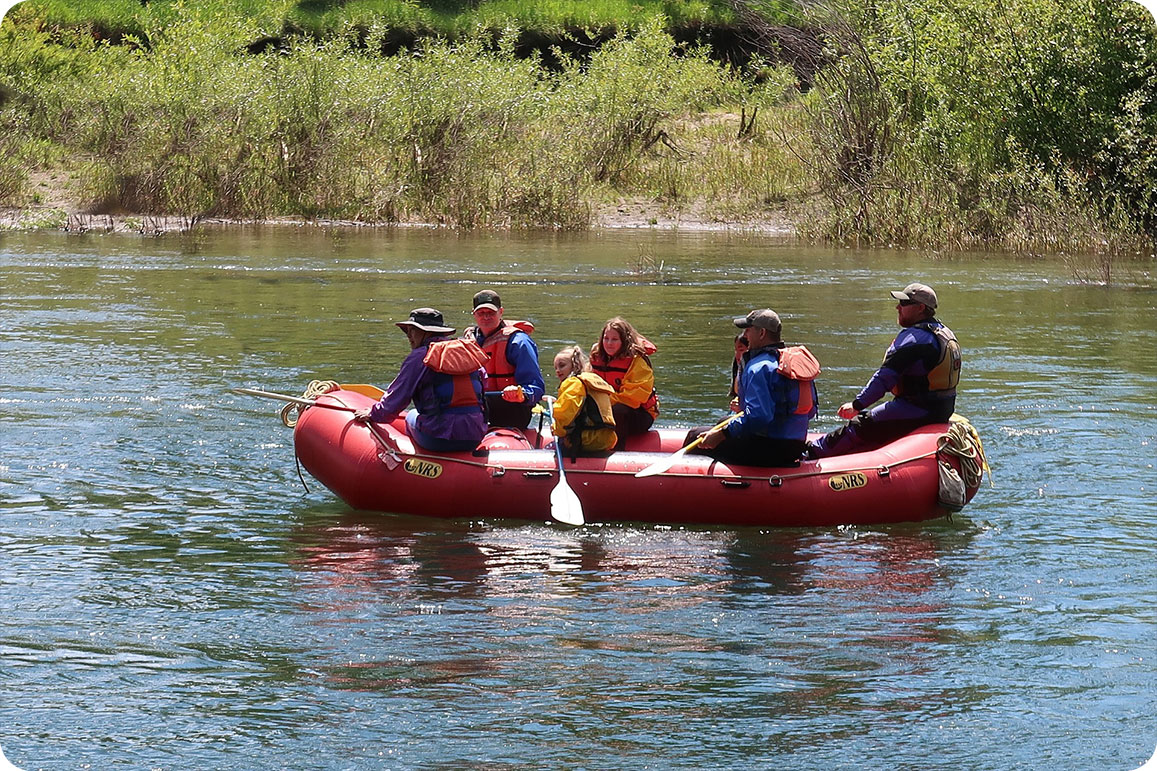 Food
Always ask your tour operators if the food is included in the trip price. Many package tours include lunch or dinner at the end of the day. Keep in mind that might not be the case for the trip you're booking. It is a very good idea to keep high-energy snacks like peanuts and dried fruits in your car for immediate snacking on your way back home: you will surely be tired and hungry.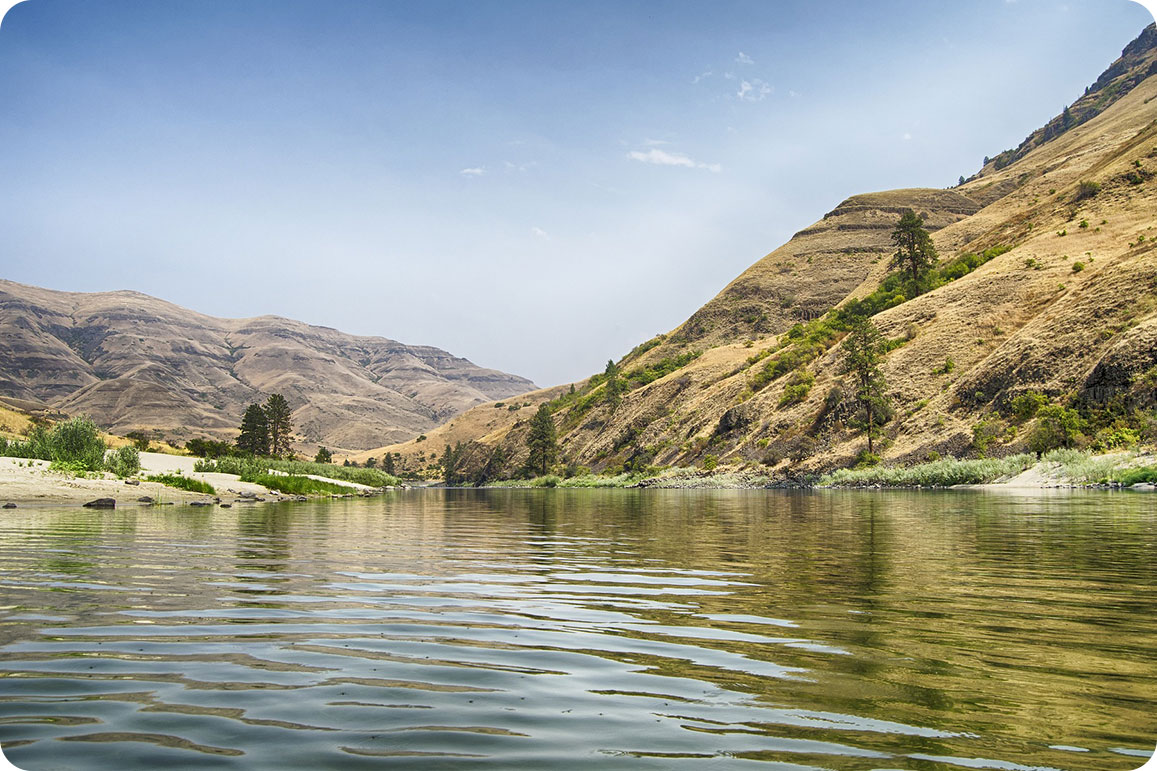 Duration
The duration of the trip is also very important. A planned rafting trip offers a bunch of enjoyment opportunities over an unplanned one. Always make sure that your trip is carried out according to a fixed tour itinerary.
We love rafting: the adrenaline rush, the community feeling, and the fun involved in this experience can't be compared with anything else. 
If you're looking for new holiday ideas, try white-water rafting!
Check out our latest Articles: