Are you looking for a Private Ski Instructor in Engelberg?
You found a wonderful choice.
We offer Private Ski Instructors in Engelberg since 2017 and we work closely with our selection of professionals with only one objective in mind: your needs.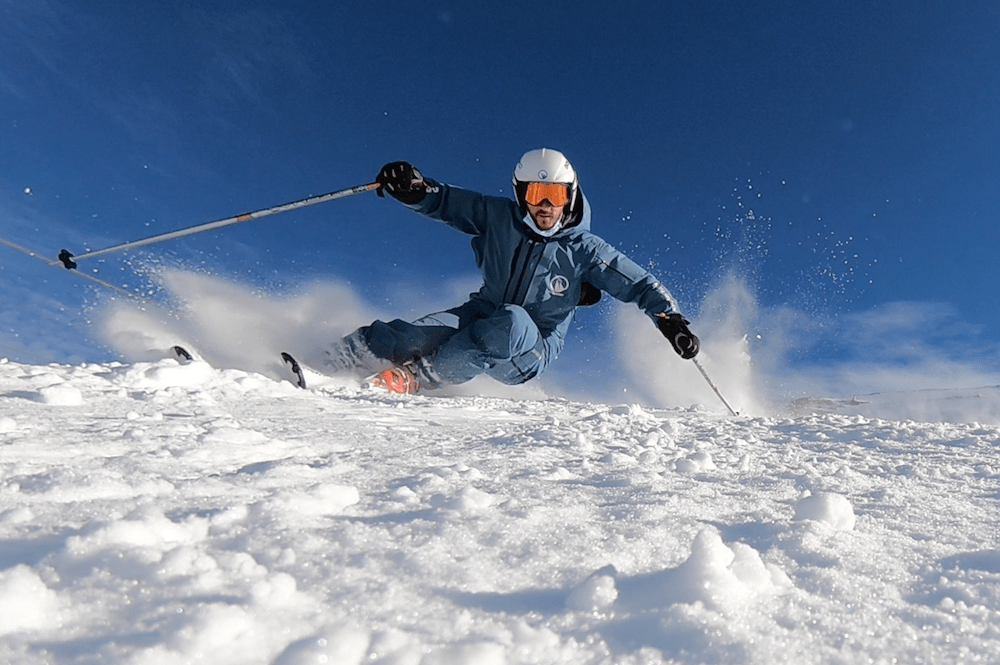 Ski instructor, Engelberg! Let's go have fun. 
Experience the thrill of skiing in one of Central Switzerland's best ski resorts – Engelberg.
With over 80 kilometers of slopes, there's something for skiers and non-skiers of all levels. Whether you're a seasoned pro or a first-timer, our Private Ski Instructors will guide you to a unique and personalized experience on the slopes. We offer tailored offers to ensure you have a safe trip and an "out of this world" experience.
And it's not just about skiing, Engelberg offers a wide range of winter activities such as snowshoeing, sledging, and even visiting a Glacier Cave. Make Engelberg a must-visit destination on your bucket list.
Imagine skiing or snowboarding through the 82 kilometers of slopes at Tiltis ski area, or taking it easy with the family at Brunni ski area's well-prepared seven kilometers of trails. Our Ski Instructor will help you to make the most of your skiing experience and enjoy your trip.
Get ready for an unforgettable, safe and unique adventure!
Why choosing our Ski Instructors in Engelberg?
We choose, select and train our ski instructors with almost an obsessive objective in mind: guarantee our clients the highest satisfaction while focusing on their skills and wishes.
You can choose either a half day or full day, depending on your needs. She/He'll be discussing with you the objective of the day and work towards your goals, efficiently and effectively.
Fancy some off-piste? Wonderful, get to know the most secret spots and feel the fluffy snow in your face while minimising the risks. Our Ski Instructor have the highest education level in Switzerland and Europe. In addition, he will help you feel and connect with the natural environment. 
"Life is to short to get a bad ski instructor"
Our Ski Instructor are ready and happy to welcome you in Engelberg. If you are a beginner, they will introduce you to the amazing world of skiing. If you are an expert, they will help you to improve your skills and unleash your potential. Not only will they help you in facing challenges, but also in overcoming all the fears. Most importantly, they'll help you turn your stay into an unforgettable experience. Our Ski Instructors will be your perfect companion as you enjoy your stay in this beautiful resort, Engelberg!
Certainly, Engelberg is a hit in the winter. 
Come and experience the best with us.
For more details check our offers.
Check out our latest Articles: