Discover Switzerland Like a Local with My-Mountains, A Leading Travel Agency in Switzerland
Switzerland is a country that boasts some of the world's most stunning natural landscapes, from towering mountains to crystal clear lakes. With so much to see and do, planning a trip to Switzerland can be overwhelming. That's where My-Mountains comes in, we are a travel agency in Switzerland that offers bespoke tours and experiences for travelers looking to explore the best of this beautiful country.
As the leading travel agency in Switzerland, My-Mountains offers endless possibilities for travel, allowing you to plan the entire vacation tailored to your needs.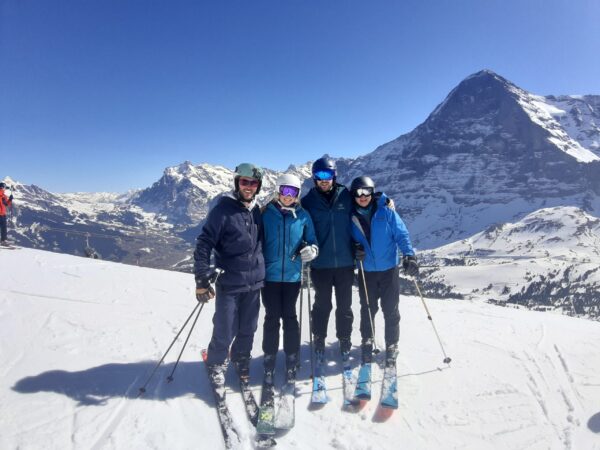 Why book with My-Mountains?
Personalized service. Our team of travel experts will work with you to create a bespoke itinerary that meets your specific interests and preferences. Whether you're looking for an action-packed adventure or a relaxing one-day getaway, we can create a tour that's tailored to your needs.
Local knowledge. My-Mountains team is made up of locals who know Switzerland inside and out. This means we can offer insider tips and recommendations that you won't find in a guidebook. From the best places to eat to the hidden gems that only locals know about, we've got you covered.
Safe travel. Your safety is our priority, and we follow all safety guidelines and protocols to ensure that you have a safe and enjoyable trip. Whether you're booking a ski lesson with an experienced instructor or embarking on a private guided tour, you can rest assured that we have your safety in mind.
Sustainable tourism practices. We work with local communities to promote sustainable tourism practices, and all of our tours and activities are designed to minimize the impact on the environment. By booking with us, you can enjoy the beauty of Switzerland while also being a responsible traveler.
Authentic experiences. Our team of travel experts are passionate about sharing the beauty and culture of Switzerland with you. We are working to create a bespoke itinerary that meets your specific interests and preferences.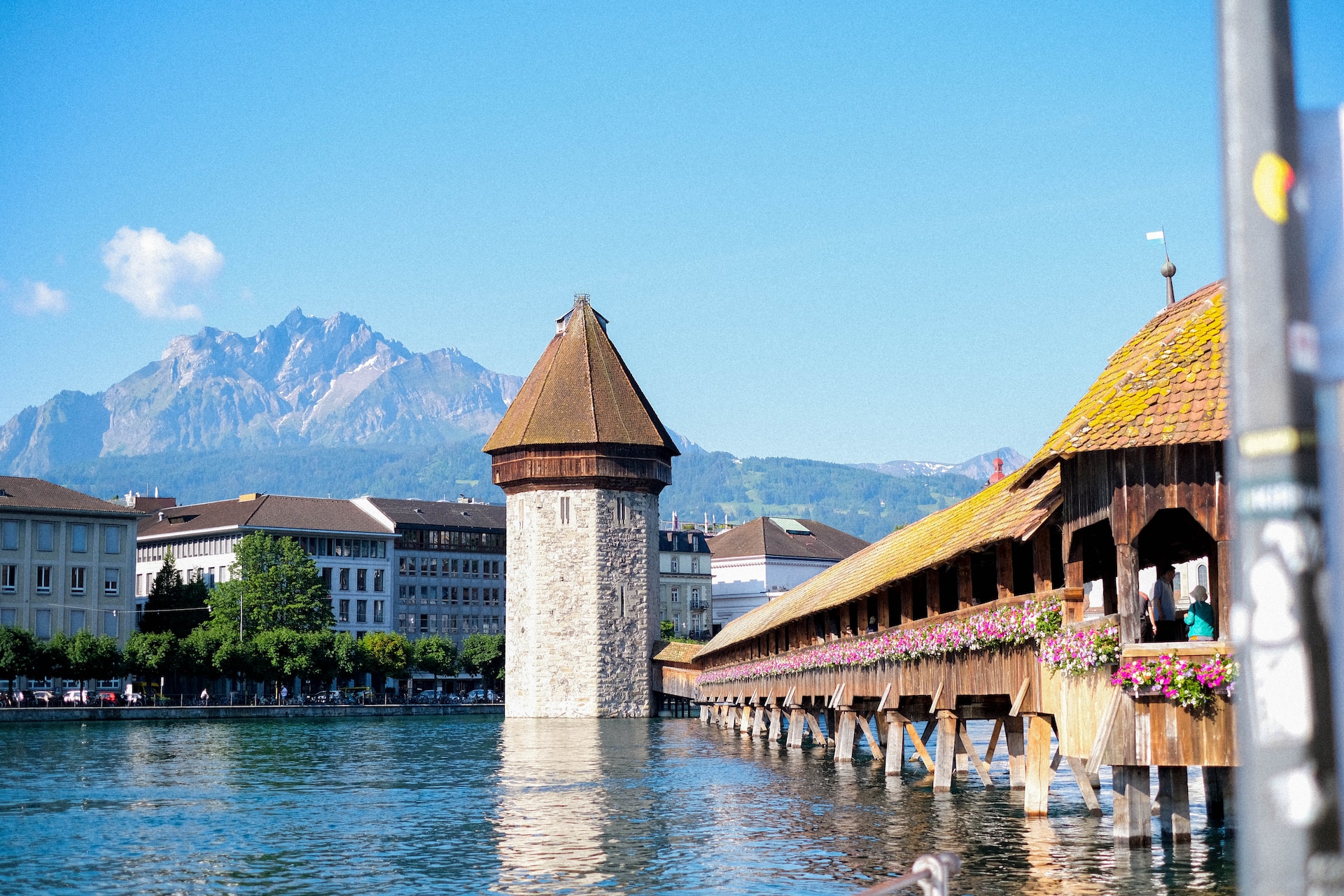 Winter activities
If you're looking for a winter adventure in Switzerland, My-Mountains has got you covered. Our offerings go beyond just ski lessons and extend to multi-day trips like our signature Ski Safari and St. Bernard's Snowshoe Pilgrimage. 
Experience the ultimate winter adventure with My-Mountains' Ski Safari tour, which takes you on a multi-day journey through some of Switzerland's most famous ski resorts, including Engelberg, Zermatt, and St. Moritz. Our Ski Safari trip options range from 3 to 10 days, allowing you to fully immerse yourself in the Swiss Alps and experience the best skiing and snowshoeing in the country. If you choose a fully guided trip, our qualified English-speaking guides will accompany you throughout the trip to ensure that you get the most out of your adventure.
We also offer half-day private ski lessons and full-day private ski lessons with our expert English-speaking ski instructors. Whether you're a beginner or an advanced skier, we'll tailor the lesson to your skill level and help you improve your technique while enjoying the beauty of the mountains.
"My-Mountains – where travel becomes an
unforgettable adventure."
Summer activities
Summer is the perfect time for a Swiss-themed adventure, and with My-Mountains, the leading travel agency in Switzerland, you'll have access to a range of exciting multi-day summer trips.
Check our signature trips, such as Best of the Swiss Alps, Zermatt Highlights, and Thrilling Via Ferrata. With My-Mountains as your travel agency in Switzerland, you can explore various hiking options and embark on a multi-day adventure through some of Switzerland's most breathtaking landscapes. 
Our private Swiss Alps hiking tour is a perfect option for those seeking a personalized hiking experience, tailored to individual fitness levels. For a more challenging experience, our Zermatt hiking tour with Matterhorn ascent will take you to the summit of one of the most iconic peaks in the world.
And for an adrenaline-packed adventure, don't miss our thrilling Via Ferrata trip, which will take you on a vertical climb high above the ground.
Private guided tours in Lucerne
It's not all about hiking! My-Mountains also offers private guided tours of Lucerne, giving you a chance to explore the city's rich culture and history or a Lucerne farm tour for an authentic Swiss experience.
If you're looking for a local, private travel agency in Switzerland offering unique, authentic experiences, we're here.
Join us for an active holiday in Switzerland, and let us create a personalized itinerary that suits your interests and fitness level.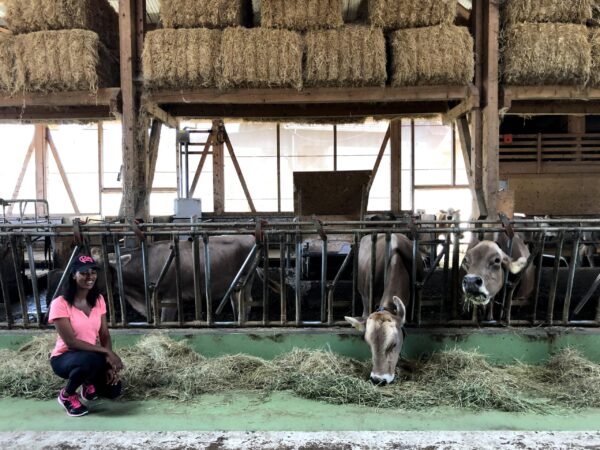 Booking with My-Mountains
Planning holidays is hard: choosing the best itinerary, taking care of the logistics and booking takes time and effort. That's why having a local travel agency in Switzerland is the best option.
With us, you will create memories for a lifetime with a stress-free holiday created just for you.
Experience unique Swiss alpine culture, enjoy the Swiss city ambiance, and explore the countryside with the best travel agency in Switzerland, My-Mountains. 
With personalized service, local knowledge, a focus on safety and sustainability, and authentic experiences, My-Mountains is the travel agency you can trust.
So why wait? Contact us today and start planning your dream trip to Switzerland.
Check out our latest Articles: