Experience Switzerland: Authentic Lucerne Farmers Markets and Cheese Tasting Tour
Lucerne is a charming city nestled in the heart of Switzerland, is a food lover's paradise. With its bustling farmers markets and traditional cheese-making techniques, the region is home to some of the most delicious culinary treasures in the country.
Whether you're a foodie or a traveler looking to immerse yourself in the local culture, Lucerne offers an unforgettable experience. In this blog post, we'll take a closer look at the famous Lucerne farmers markets and the exclusive Lucerne Farms Tour with cheese tasting. 
Let's dive in!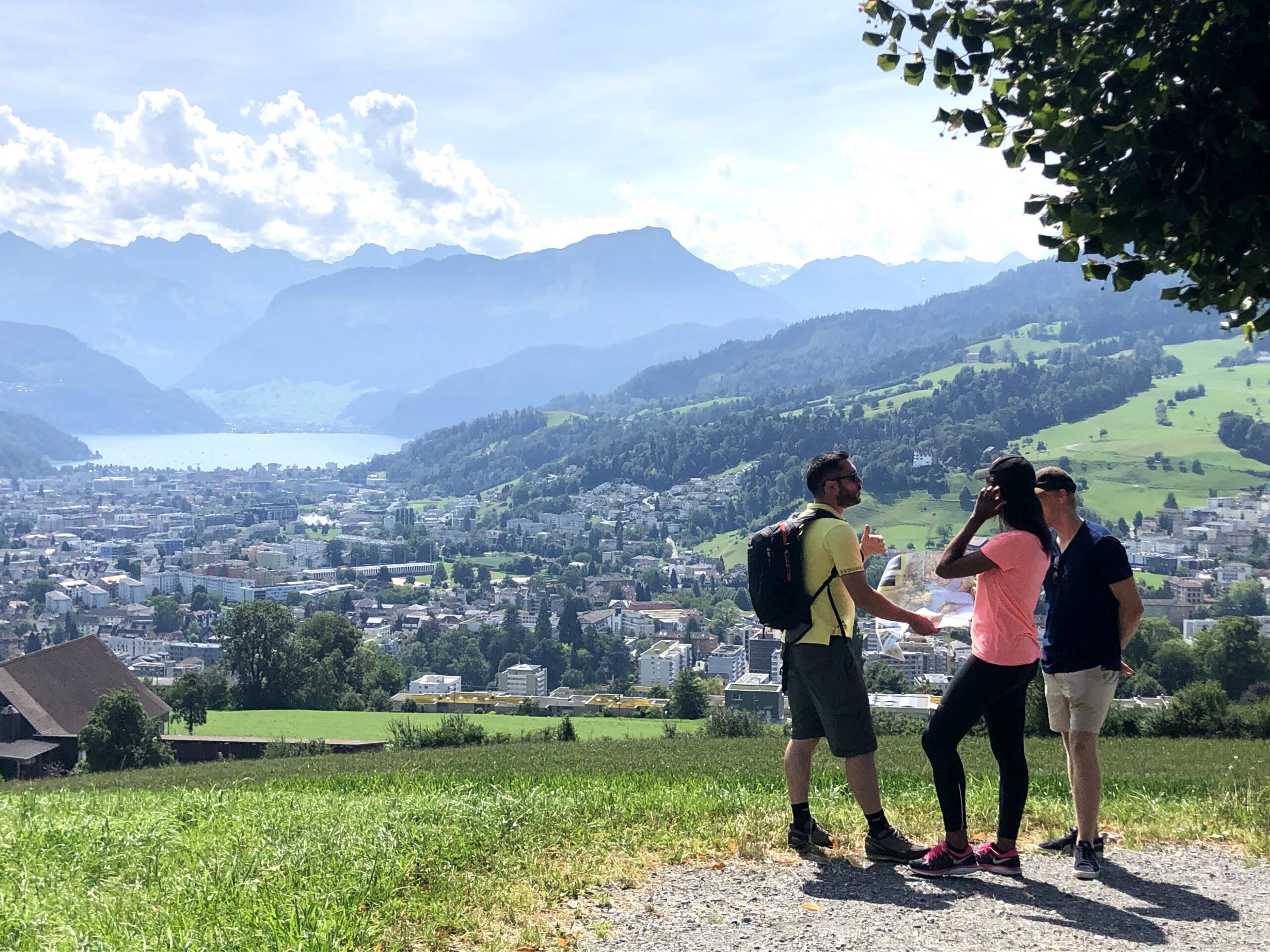 Lucerne Farmers Markets
Lucerne Farmer's Markets are an excellent opportunity to discover the region's gastronomical gems. From fresh fruits and vegetables to artisanal cheeses, handmade chocolates, and local wines, the markets offer an impressive array of culinary delights.
Some of the markets worth visiting include the traditional weekly market at the Rathausquai, which takes place every Tuesday and Saturday from 6 a.m. to 1 p.m., and the Markt am Weinmarkt, held on Wednesdays and Saturdays from 8 a.m. to 5 p.m.
You can also check out Lucerne farmers markets at the Schwanenplatz, which takes place on Saturdays from 7:30 a.m. to 2 p.m. Keep in mind that the markets are not organized every day, so plan your visit accordingly.
Authentic cultural experience
In addition to offering an impressive array of culinary delights, Lucerne farmers markets provide a unique cultural experience. You'll have the opportunity to mingle with locals, experience their way of life, and interact with vendors who are often eager to share their knowledge and passion for their products. That is what we call True Swissness.
The Lucerne farmers' markets are also a great place to discover seasonal specialties and regional delicacies that you may not find elsewhere. You'll also find a variety of handicrafts, souvenirs, and other goods for sale, making the markets a great place to do some shopping and pick up unique gifts.
Overall, Lucerne Farmers Markets offers an unforgettable experience you simply cannot miss. 
Whether you're a food lover, a culture enthusiast, or just looking for a fun activity in the city, a visit to one of these markets is sure to be a highlight of your trip.
"Laughter is the brightest in the place where the food is good."
– Irish Proverb – 
Lucerne Farms Tour with Cheese Tasting
If Lucerne Farmers Markets spiked your interested about local food, why not take it one step further? Consider joining My-Mountains for a personalized Lucerne Farms Tour with cheese tasting.
This private guided tour takes you to some of the region's most scenic farms and dairy producers, where you can learn about traditional methods of cheese making, sample some of the delicious cheeses, and even meet the farmers and cheese makers themselves. 
While Lucerne farmers markets are an excellent opportunity to immerse yourself in the local culture and try a range of Swiss delicacies, they are not open daily and can get crowded.
The Lucerne Farms Tour offers a more personalized experience, allowing you to enjoy the stunning scenery of the Swiss countryside and gain an in-depth understanding of the region's food and drink culture.
During the tour, you'll visit various farms and cheese makers in the area, learning about the history and techniques of Swiss cheese making. You'll have the chance to taste a variety of cheeses, including some rare and hard-to-find varieties, and learn how to pair them with wine and other foods.
You can also purchase some of the cheeses to take home as a souvenir of your trip.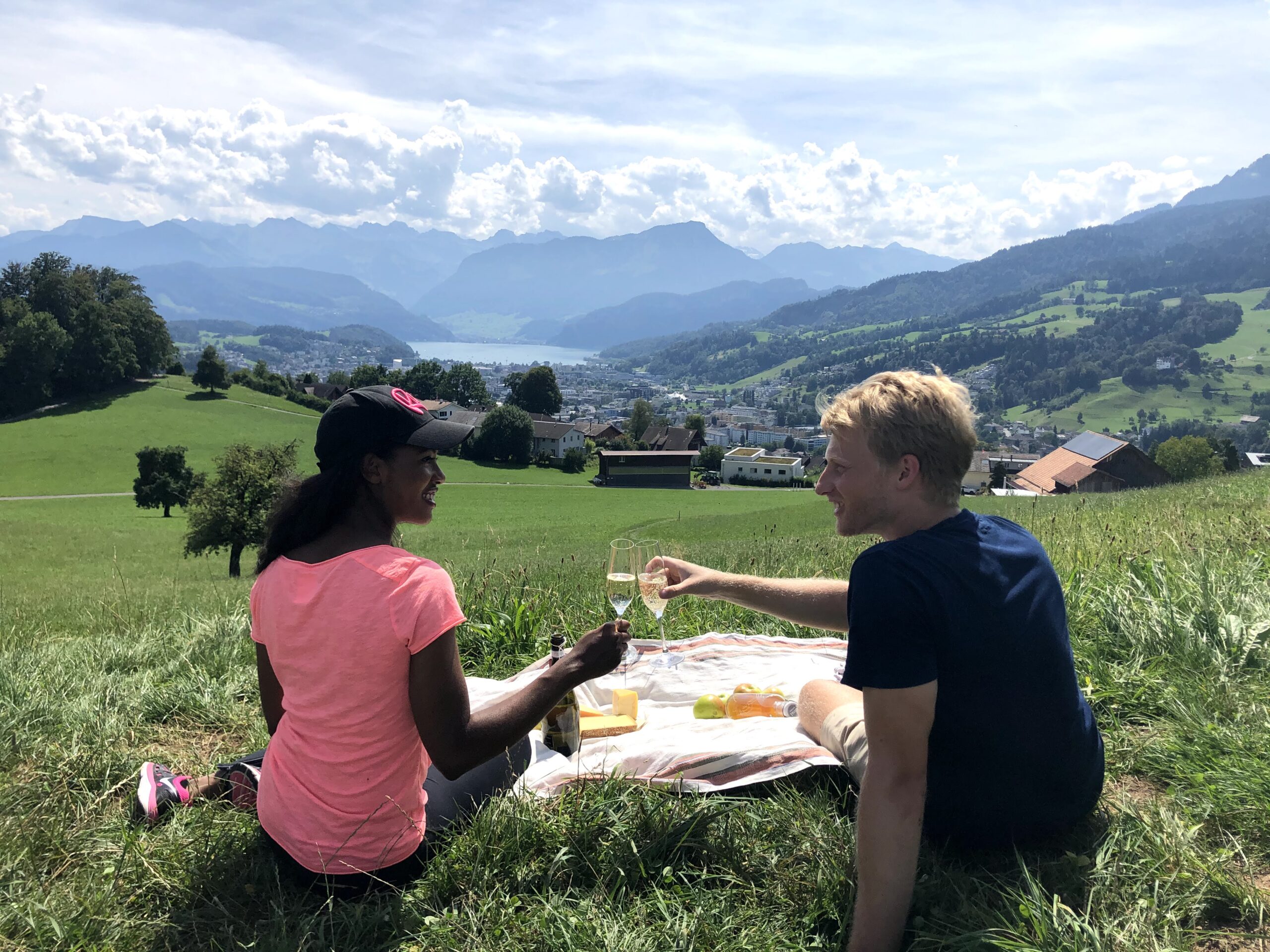 Final thoughts
From the bustling Lucerne farmers markets to the exclusive farms' tour with cheese tasting, Lucerne has something to offer every food lover and traveler.
Whether you're looking to try some of the local delicacies, learn about Swiss cheese making, or soak up the stunning scenery, Lucerne is a must-visit destination. 
Plan your visit to Lucerne with My-Mountains
With so many great options to choose from, it can be overwhelming to plan your foodie adventure in Lucerne.
That's where My-Mountains comes in! As a trusted travel partner in Lucerne, My-Mountains offers a variety of exclusive and authentic experiences for those seeking something unique tailored to their interests.
Whether you're interested in a farm-to-table dining experience, a private cheese-making tour, or an adventurous hike with breathtaking views, My-Mountains has you covered. 
So, pack your bags, whet your appetite, and let My-Mountains help you plan the ultimate foodie adventure in Lucerne!
Check out our latest Articles: