The Best Zermatt Hiking Routes And Why You Should Check Them Out
Who hasn't heard about Zermatt?
A famous ski resort and a birthplace of mountaineering, this Alpine village is nestled in one of the most picturesque Alpine regions, nearly at the foot of the iconic Matterhorn.
But Zermatt is much more than just a ski resort. From June to October, it changes into a bustling center of outdoor sports, offering a vast array of possibilities from hiking to paragliding and mountain biking. 
In this article, we will take a closer look at the best Zermatt hiking routes. Discover its fascinating flora and fauna with diverse trails and breathtaking alpine panoramas.
Let's go!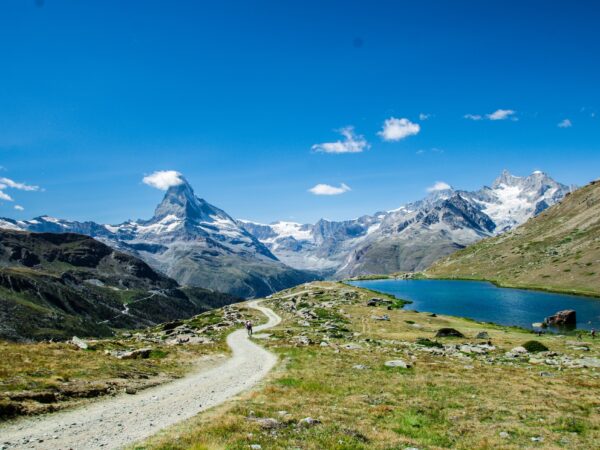 Iconic landscapes, flora and fauna
Zermatt is a perfect base for a longer hiking holiday: a dense network of trails suitable for all fitness and experience levels surrounds the village. From short and sweet walks to the nearby forests and meadows to demanding full-day hikes around Riffelsee, Zermatt caters to all types of summer wanderers. Several trails, however, made themselves known to be particularly awe-inspiring. We present them below.
5 Best Zermatt Hiking trails
Five Lake Tour
With superb views of the iconic Matterhorn, this trail has a reputation as one of the best Zermatt hiking routes. Five Lakes Walk is a fairly non-demanding hike with 165 m/541 ft of ascent and 454 m/1490 ft of descent that takes approximately 2.5h to complete. It leads past lakes Stellisee, Grindjisee, Grünsee, Moosjisee, and Leisee, each featuring a unique shape, size, and color. Spotting them one by one as they emerge from behind the rocks is a truly exciting and unique experience.
Crystal Trail
This hike features many highlights of the Zermatt area. Besides the solitary silhouette of Matterhorn, you'll be able to spot other spectacular peaks such as Monte Rosa. Over 5 km/3,2 mile trek taking you from Rothorn to Blauherd, you'll be able to explore unique Alpine flora, fauna, and geological formations that have shaped this part of the Swiss Alps. The name Crystal Trail derives from quartz crystals that underlie the thin layer of soil and grass. Enjoy magnificent views of Matterhorn and other peaks!
Culture Trail 
This trail is perfect for everyone passionate about local Alpine history and culture. Culture Trail follows the traces of traditional rural life in Zermatt and depicts its change throughout the years. Embark on this journey into the past with a knowledgeable guide who will spin tales about tough winters and joyful springs of the times gone by. A little less than 10 km/6 miles long, this trail will take you on an incredible journey of discovery and let you immerse in the traditional lifestyle of alpine cattle herders and farmers.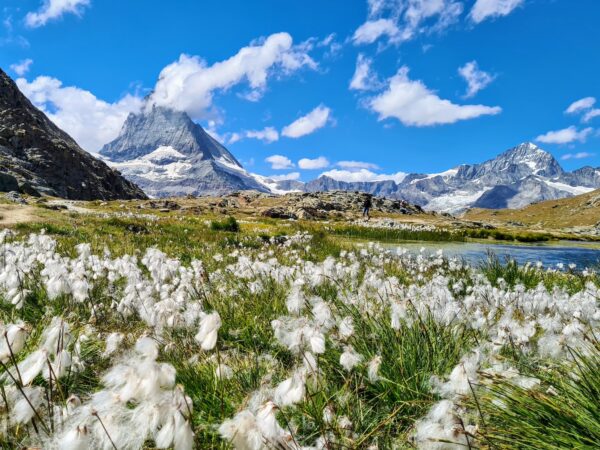 Edelweiss Trail
Edelweiss is probably the most well-known among the flowers native to Switzerland. Very rare and under strict protection, edelweiss grows only in remote Alpine areas undisturbed by travelers. However, it's possible to spot it around Zermatt. The Edelweiss Trail, named after the elusive flower, showcases unique flora and fauna native to the Swiss Alps. If you're lucky, you will spot the star of the show. If not, you will most definitely enjoy spotting many other beautiful species and learn a lot about the efforts that are made to preserve it intact. With a knowledgeable guide, you will also learn about the geological significance of the region and the fascinating process of mountain formation.
Chamois Trail
Zermatt lies amid a vast wilderness area, making spotting wild animals pretty much a daily business. Chamois Trail leads through a partially open, partially forested area inhabited by many chamois. This type of mountain goat, a cousin of antelope, can be seen here throughout all seasons. If you're lucky, you will spot a mother with kids, a proud buck, or even an entire herd wandering peacefully among the rugged stones. 
"Traveling – it leaves you speechless, then turns you into a storyteller." 
– Ibn Battuta –
Sustainable hiking practices
Though hiking appears to be very little intrusive activity, many mountain areas already suffer from degradation caused by irresponsible tourist behaviors.
Areas like Zermatt of Jungfrau belong to the most popular summer destinations in Switzerland with thousands of tourists flocking to their hills every year. Such overpopulation can cause serious damage to the natural environment.
At My-Mountains we make sure to abide by several sustainable hiking practices. Would you like to know what they are? We present them below. 
Let's preserve the breathtaking natural environment of Zermatt intact for future generations. Here are our 6 tips on how we can all play a part in those efforts. 
Stay on the marked trail: One of the most important eco-friendly practices is staying on marked trails. The practice of creating wild paths has a significant long-term impact on biodiversity degradation.
Minimize waste: Pack out what you bring in. Collect all your trash and waste and bring it back to the valley where you can dispose of it in a sustainable way. It's vital that you do not to leave anything behind, including tissues or organic waste. We don't want to shake the natural balance of the alpine ecosystem.
Respect wildlife habitats: Observe animals from a distance and avoid feeding them. Feeding wildlife can disrupt their natural behaviors and even make them dependent on human food sources, which is harmful to their health.
Conserve water: Water is a precious resource in mountain environments. Use water wisely, and if you're camping, follow Leave No Trace principles for washing dishes and personal hygiene.
Avoid picking plants: Resist the urge to pick flowers or other plants along the trail. Removing vegetation can disrupt the ecosystem and impact local wildlife.
Support sustainable tourism: Choose tour operators and accommodations that prioritize sustainable practices. By supporting businesses that care about the environment, you contribute to the overall sustainability of the area.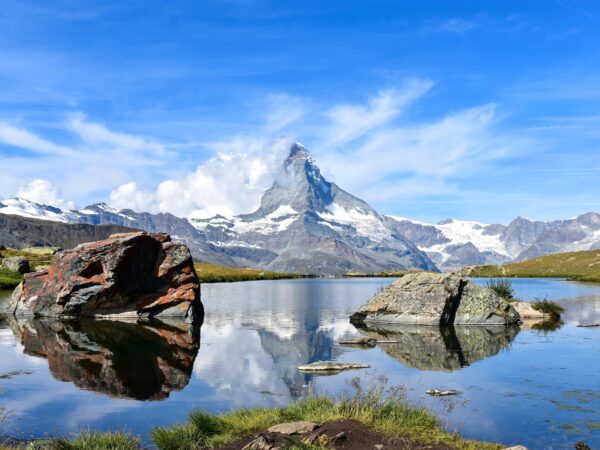 Personalized holiday experience in Switzerland with My-Mountains
My-Mountains is a premier tour operator specializing in crafting personalized hiking experiences.
Why? 
We offer bespoke hiking packages that cater to all fitness levels, tastes, and preferences.
We provide you with the assistance of expert local English-speaking guides who know the area like the back of their hands.
We offer an authentic Swiss experience: small groups, local guides, and bespoke itineraries will let you see the country from the insider's perspective.
Our hiking offer includes the most iconic spots on the hiking map of Switzerland, as well as hidden gems and spots only known to locals.
We also commit to sustainable hiking and travel habits. We are a paperless company that collaborates with selected local businesses that employ eco-friendly practices. We support farm-to-table dining and resign from single-use plastic.
With us, you don't have to worry about the environmental impact of your travels: we take care of it for you.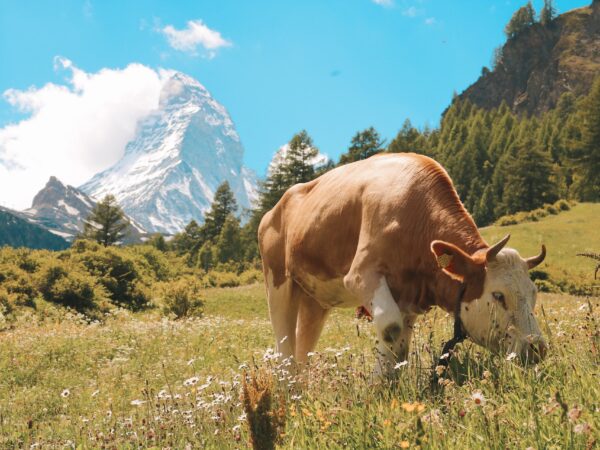 Zermatt hiking adventure with My-Mountains
Zermatt is a true hiking paradise in the heart of the Swiss Alps. Its stunning landscapes and captivating trails beacon adventure to all who dare to venture into the wild. Zermatt hiking routes offer a spectrum of experiences for every hiker.
As you plan your adventure, consider My-Mountains, your gateway to personalized and sustainable exploration. With our local knowledge and expertise, you'll uncover the most beautiful Zermatt hiking trails and hidden gems in a 100% sustainable way. 
Don't wait, book you Zermatt hiking holidays with us today!
Check out our latest Articles: