Hiking in Switzerland: 5 Reasons Why Swiss Alps Should be Your Next Summer Destination
Switzerland is well-known as a premier skiing destination but it has as much to offer in other months, especially during summer. Fans of alpine landscapes swarm here every year to traverse Switzerland's well-maintained hiking trails, enjoy panoramic train rides and swim in ice-cold, crystal-clear mountain lakes. 
If you're still not sure, here are our 5 reasons why Switzerland should be your next hiking destination.
Let's go!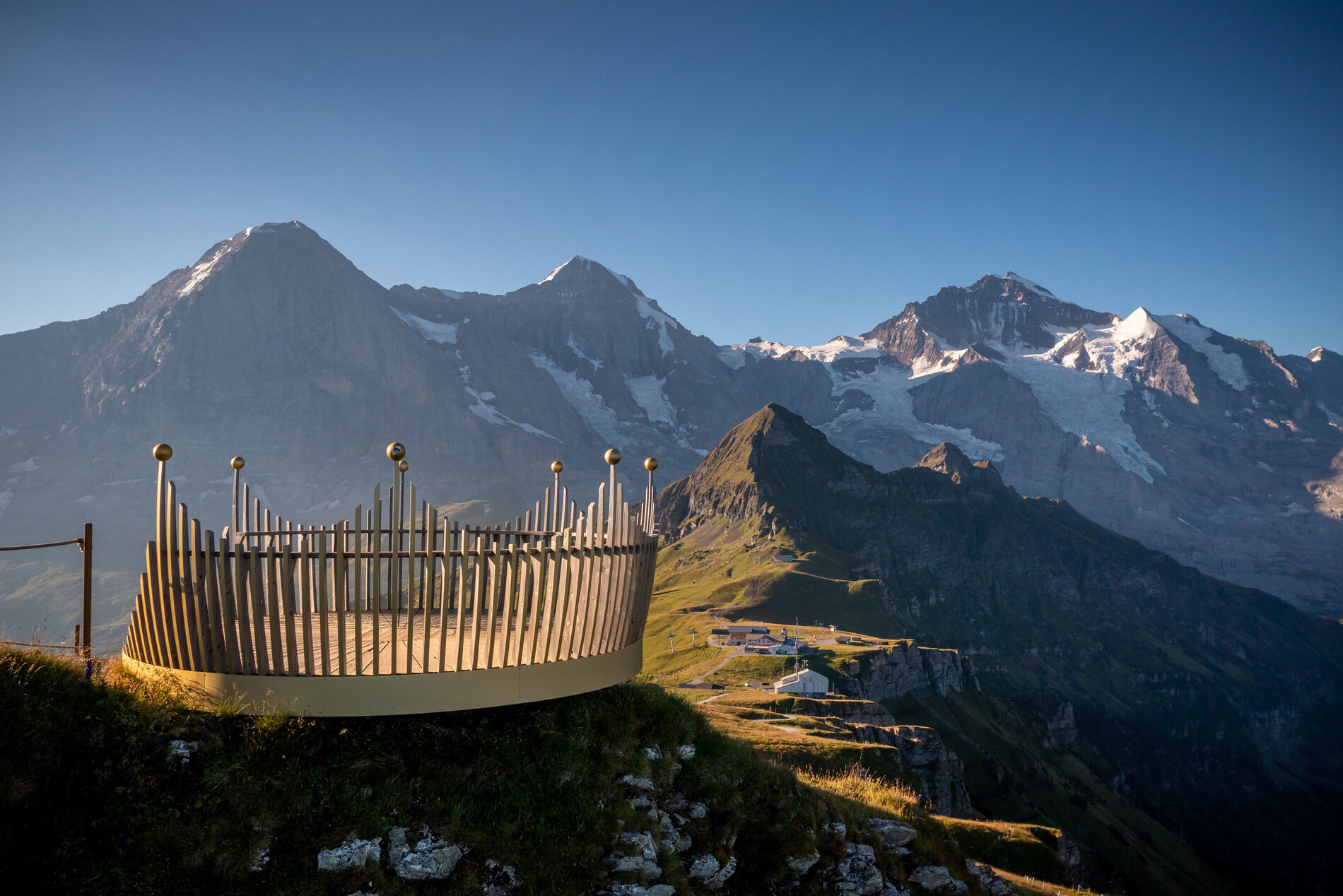 #5 Safety
Switzerland is considered one of the safest countries in the world.
Why?
There are several factors at play here. The general standard of living in Switzerland is very high. The majority of the population is educated, and the unemployment rate is very low. The country's political and economic status is very stable, lending to a sense of security. A strong rule of law and a transparent legal system make crime rates sink.
Whether you're traveling solo or in a group, you can be sure that you'll be quite safe while hiking in Switzerland. As for safety in the mountains, Switzerland has one of the best air rescue systems led by Rega, a national organization of alpine rescuers.
Consider downloading a Rega app before hiking in Switzerland to ensure 100% safety during your trip.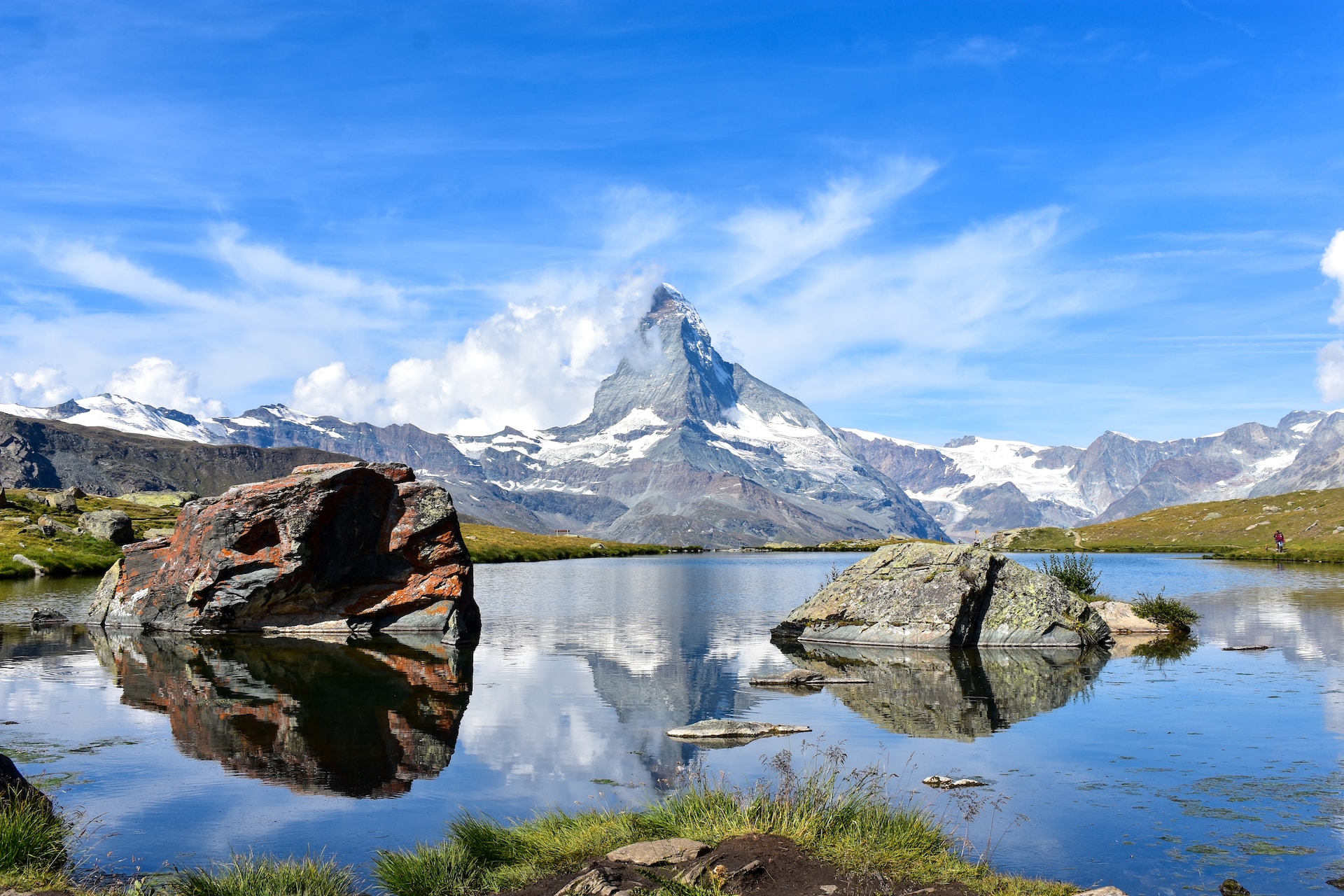 #4 Cleanliness
Switzerland is one of the cleanest countries in the world.
Even large cities like Zurich and Geneva look freshly scrubbed and wiped clean. Small villages and big cities alike have viable trash segregation and recycling systems. Picking trash after yourself is considered a standard practice; even little children know which container is for PET bottles.
Water in most public fountains, springs, wells, and mountain sources is safe to drink. Hiking in Switzerland, you don't have to worry about a shortage of drinking water, even far out in the high Alps.
Switzerland's use of clean, renewable energy (mostly produced in hydroelectric power plants) is also high. Building and renovation permits in Switzerland are regulated by a strict policy aimed at reducing the impact on natural and cultural landscapes.
Thus, Switzerland is one of the best places in the world to revel in pure, unspoiled nature.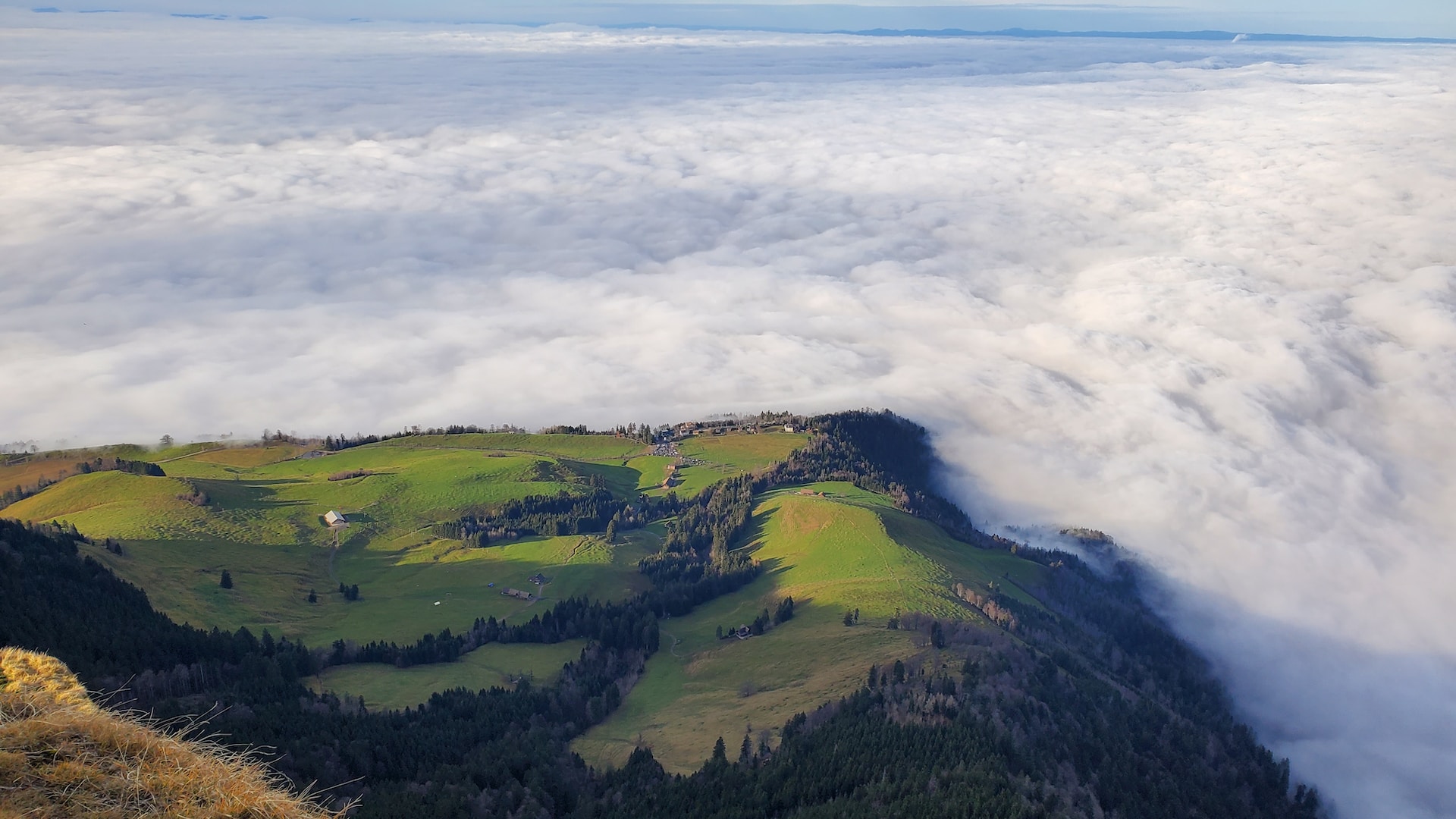 #3 Excellent public transport and scenic routes
The Swiss public transport system is among the best in the world. Why?
It's exceptionally well integrated: the timetables for buses, trains, and boats are coordinated to allow passengers to change easily. This makes for shorter and more efficient connections. 
It has extensive coverage, so much so that even the smallest villages in remote areas are connected to the centers through public transport.
It's punctual and clean,
The national travel pass system facilitates its use: with one travel card you can travel with trains, buses, boats, and city transport.
Swiss train routes are also incredibly scenic, making the journey itself a rather great destination.
Special feature trains such as Belle-Epoque train still using original cars from the turn of the century, will take you through the Golden Pass route. Old cog-wheel trains and funiculars will help you climb up Pilatus, Rochers-de-Naye, or Rigi.
Thanks to that, hiking in Switzerland is universally a seamless and enjoyable experience: forget about rusty buses and hitchhiking. Here, public transport will get you everywhere – on time!
"Do not follow where the path may lead. Go instead where there is no path and leave a trail. "
-Ralph Waldo Emerson-
#3 Dense network of well-maintained and signposted trails 
Switzerland boasts more than 65,000 km (40,000 miles) of waymarked trails!
It means that virtually every corner of the country can be visited on foot along a marked route.
The best way to plan your hiking in Switzerland is by using an official trail map of Switzerland available at Schweizmobil.ch (also in English).
There, you can browse suggestions for hikes and check the trail's length, duration, elevation, and difficulty.
In Switzerland, hiking paths are very well maintained and signed, so much so that you really don't have to worry about getting lost. Sporadic blockages of the trails due to the weather conditions or maintenance works are always communicated up to date.
This makes hiking in Switzerland both safe and stress-free.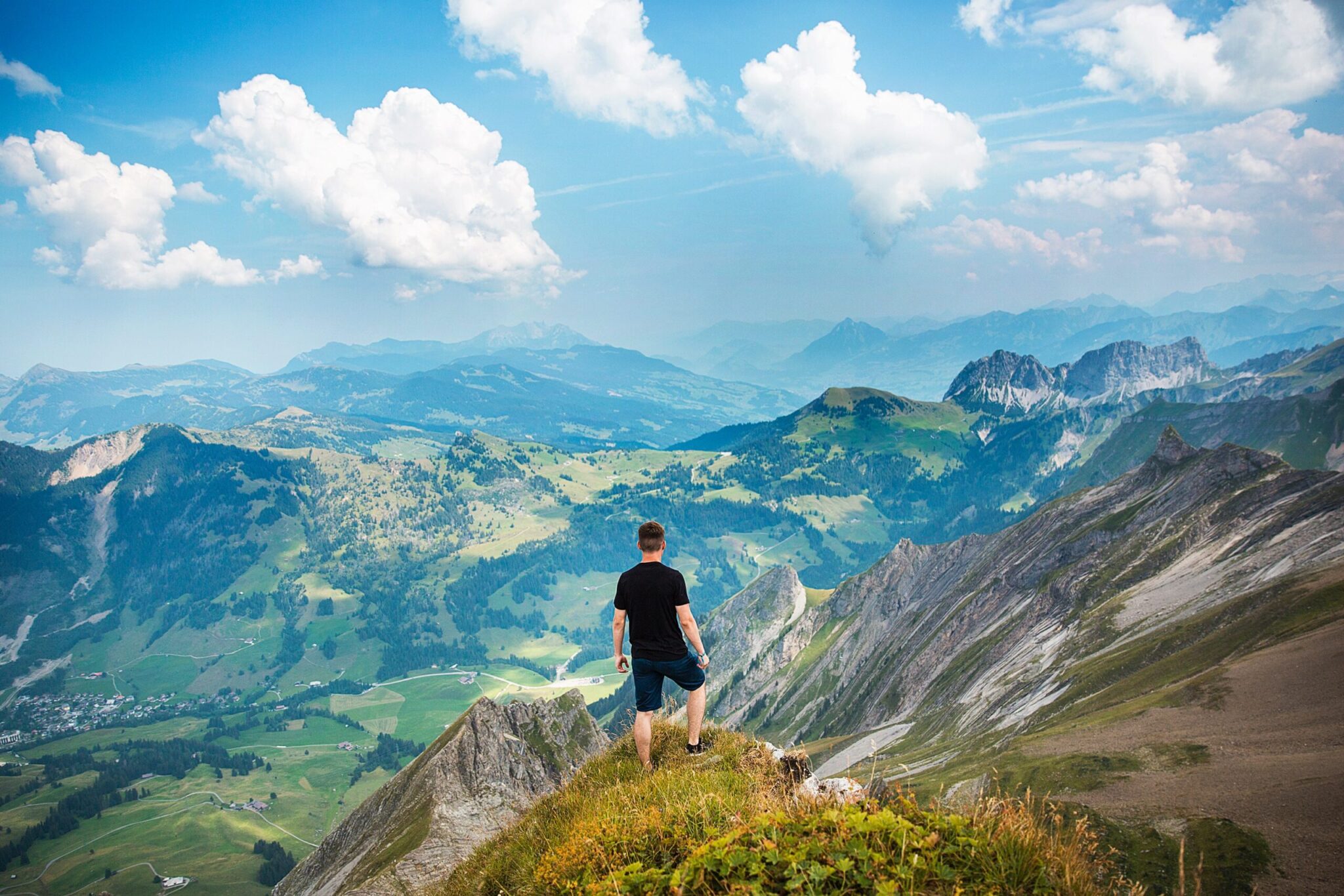 #2 Accessibility 
Swiss mountain views are also accessible to people with mobility issues for a barrier-free travel experience.
Many summits are reachable by cable cars and trains, and most (though not all) are adapted for wheelchairs.
Thanks to this, breathtaking panoramic alpine views from the peaks can be admired by everyone regardless of their ability level.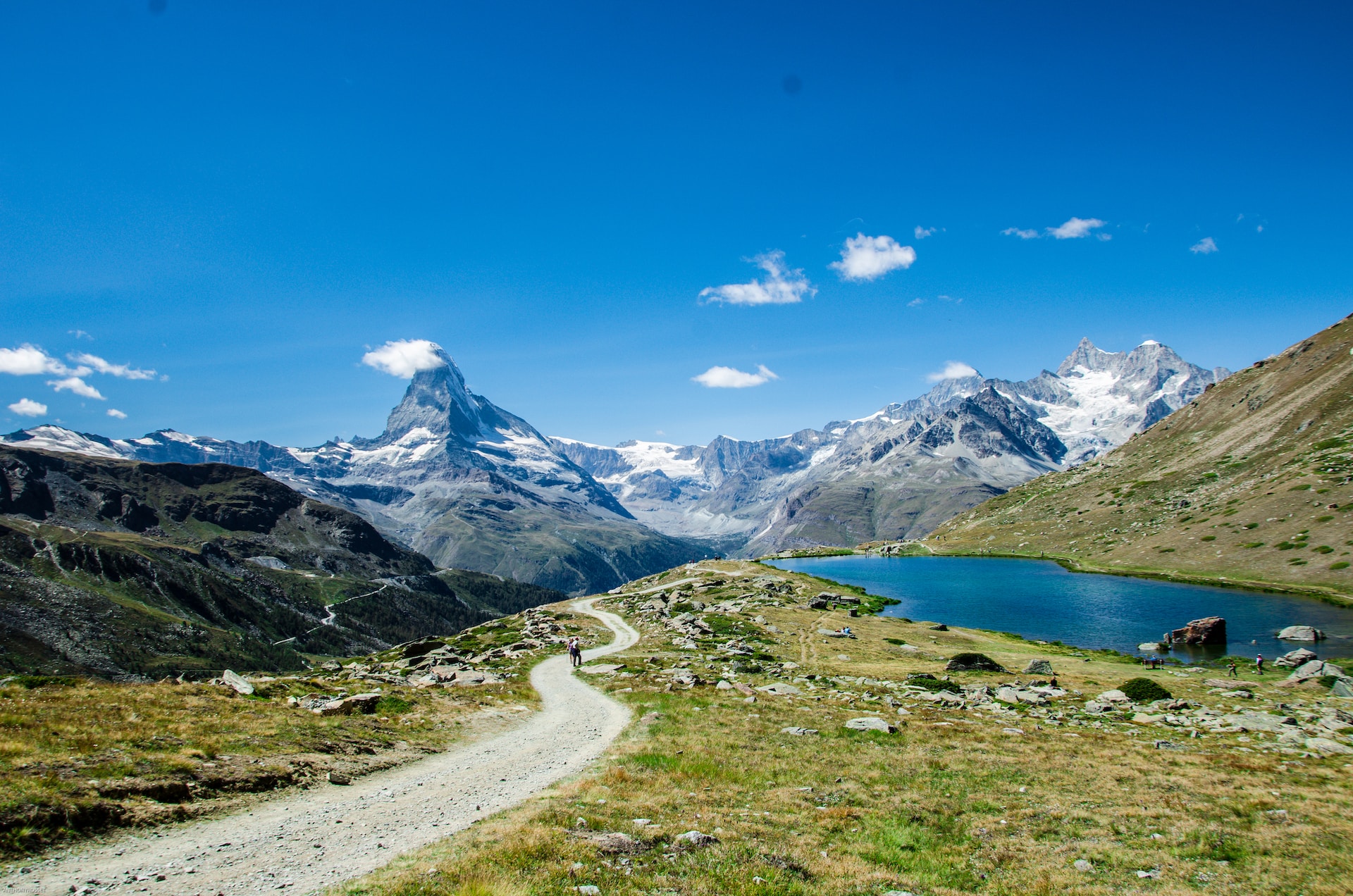 #1 Breathtaking views
The reason number one to come hiking to Switzerland is, of course, its unparalleled natural beauty.
Every corner hides a new wonder. Green meadows dotted with purple flowers. Rugged peaks, half covered in the snow, glistening far above your head. Mighty glaciers in the distance, making you feel smaller than a speck of dust.
Let yourself be enchanted by turquoise-blue lakes, bubbling alpine streams, cowbells tolling in the distance, and howling wind in stone pines.
As you climb up to the summit, let yourself immerse in the natural beauty of the Swiss Alps.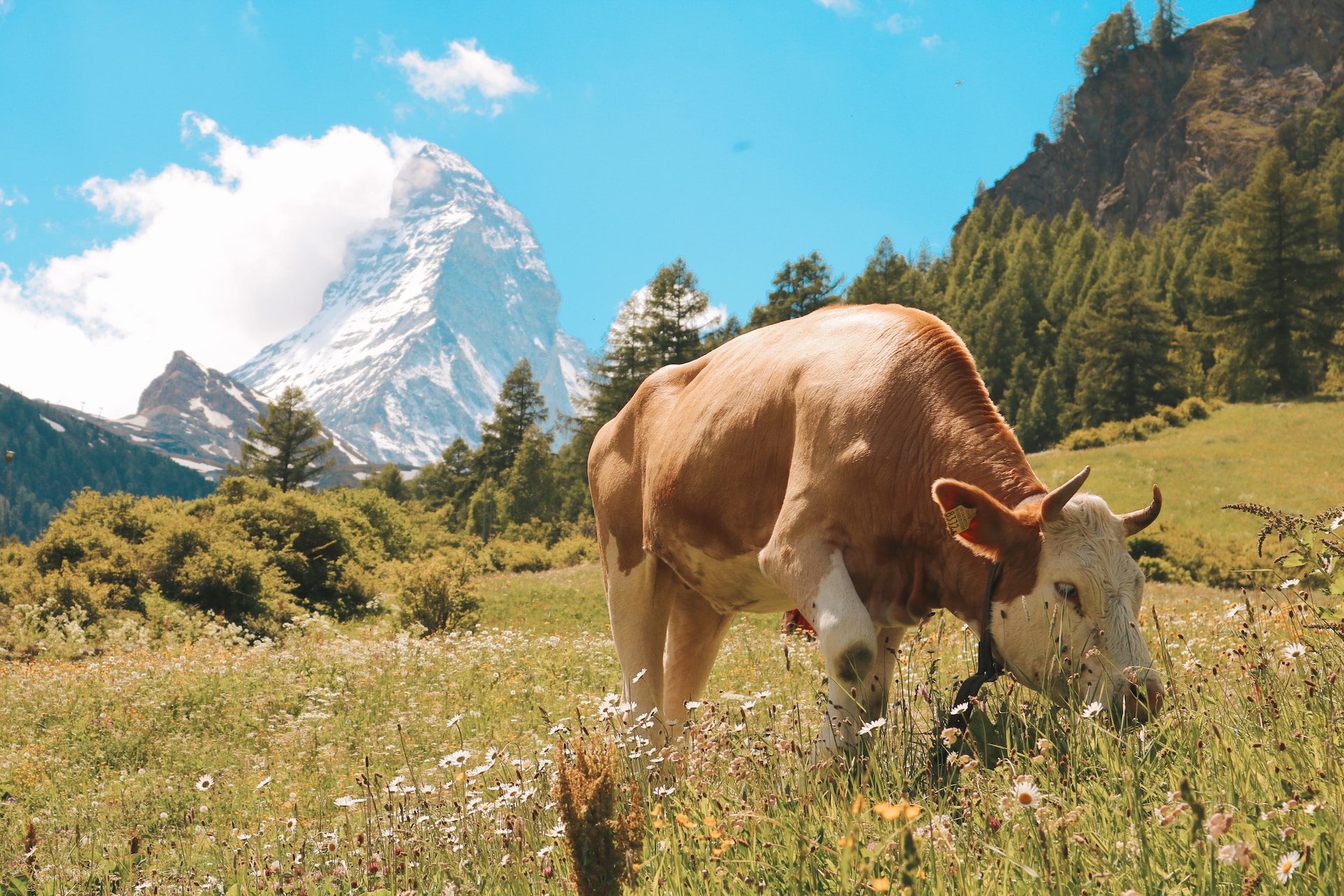 Come hiking in Switzerland with My-Mountains
Are you convinced yet? If you're thinking of a hiking holiday in Switzerland, we will be happy to help you plan and organize your trip.
We're a local tour operator, passionate about everything outdoors. We aim to turn everyone's holidays in Switzerland into an unforgettable and authentic experience.
You can browse our packages or simply get in touch with us. You can also design your dream holiday with our "Design your trip" form. Let us know what you'd like to do, and we will take care of the rest. 
See you in Switzerland!
Check out our latest Articles: