Non-Skiing Winter Holiday in Switzerland - 5 Ideas For Non-Skiers
If skiing is not your cup of tea but you'd like to enjoy winter holidays with your skiing friends and family, don't worry! There are many other ways to spice up a non-skiing winter holiday in Switzerland.
Snowshoeing, winter walking, tobogganing, and horse-drawn sleigh rides are only some of the adventures you should add to your list.
Here are our recommendations for the best non-skiing winter holiday in Switzerland.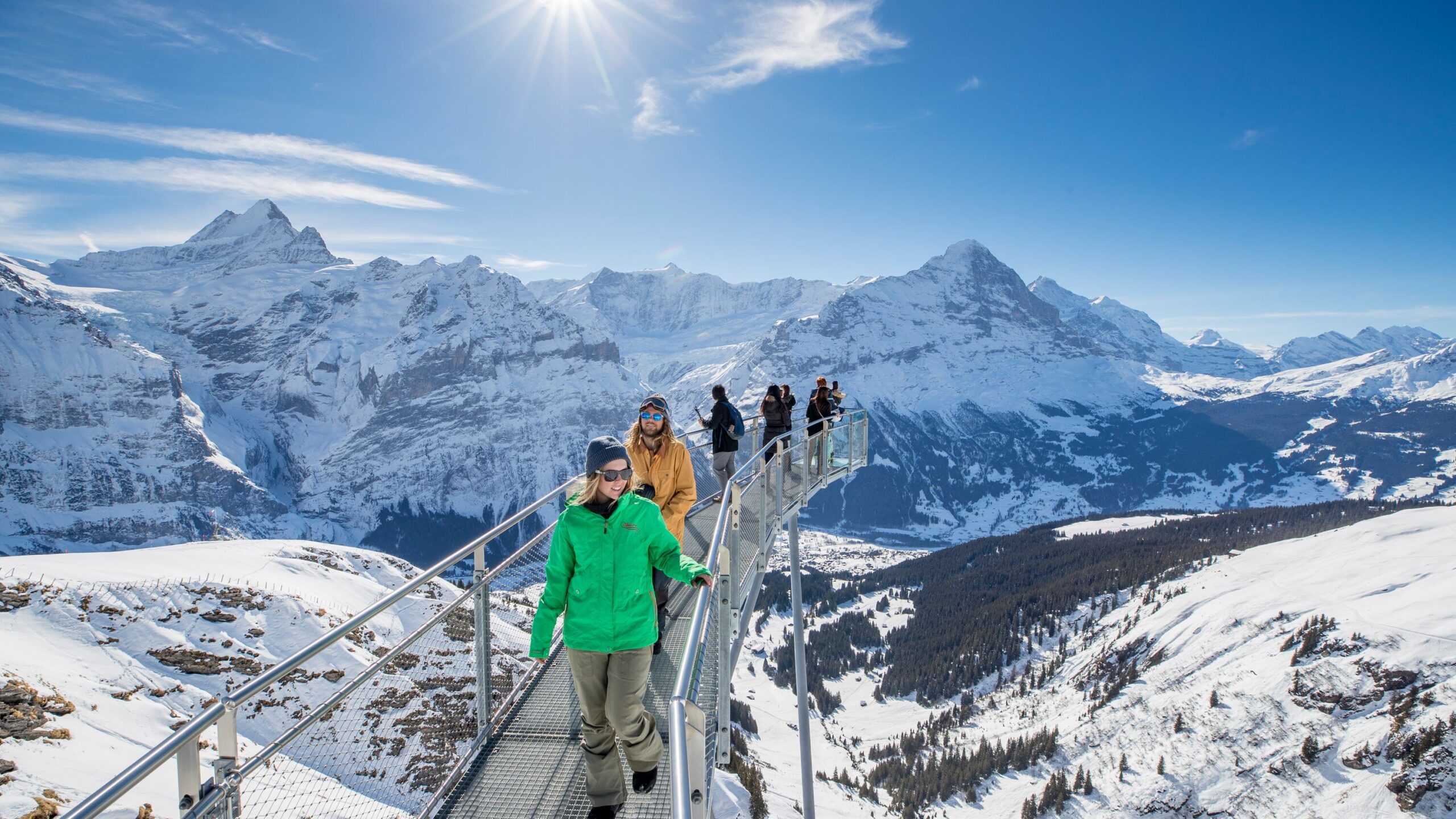 Non-skiing winter holiday in Switzerland – how to spend it?
For many people, winter is their favorite season of the year. They love everything that comes with it: the snow, the frost, the whiteness and warm light of burning logs in the fireplace. But what they enjoy the most is winter sports. 
What about those for whom winter is a tough season? While you might enjoy watching the snow fall through the window and long cosy evenings with a mug of hot chocolate, you are likely out of ideas how to spend a non-skiing winter holiday in Switzerland.
If you're worried, that accompanying your skiing friends and family might turn out straight out boring, don't fret. At My-Mountains, we say, that every season has something to offer for everyone. Sometimes, you just need to look for it – and many find their love for winter activities in Switzerland.  
It's the time when charming Alpine villages nestled among the sky-high mountains become postcard-perfect with their thick caps of white snow. Christmas lights add an unforgettable charm to the narrow streets and wooden houses.
During the day, you can try plenty of different winter activities that will surely chase your winter blues and boredom away. Fall in love with winter with our top 6 winter activities for non-skiing winter holiday in Switzerland.  
#5 Horse-drawn sleigh rides
We are sure there's nothing more romantic than being wrapped up in a blanket sitting in a horse-drawn sleigh. These rides will allow you to experience the idyllic Swiss countryside in winter against the magnificent backdrop of Alpine panorama.
Is there anything better than the echoing sound of sleigh bells and drinking mulled wine with a fairytale-like landscape unfolding before your eyes? Winter lovers and skeptics alike, we're sure you'll love these rides.
"Curl up by the fire, sip the wine, eat Swiss cheese, and forget about the time."
#4 Go sledging 
Sledging is a fun activity perfect for non-skiing winter holiday in Switzerland. It's suitable even for those who do not have any previous experience. If you think it's only good for children, think again! Sledging can be as exhilarating and challenging as skiing.
Spike your adrenaline gliding down a slope and race your companions to the finish line. The Jungfrau region offers the world's longest sledge run: 15 km or 9 miles of exhilarating experience from Faulhorn to Bussalp and Grindelwald. Tap into your inner child and enjoy the ride!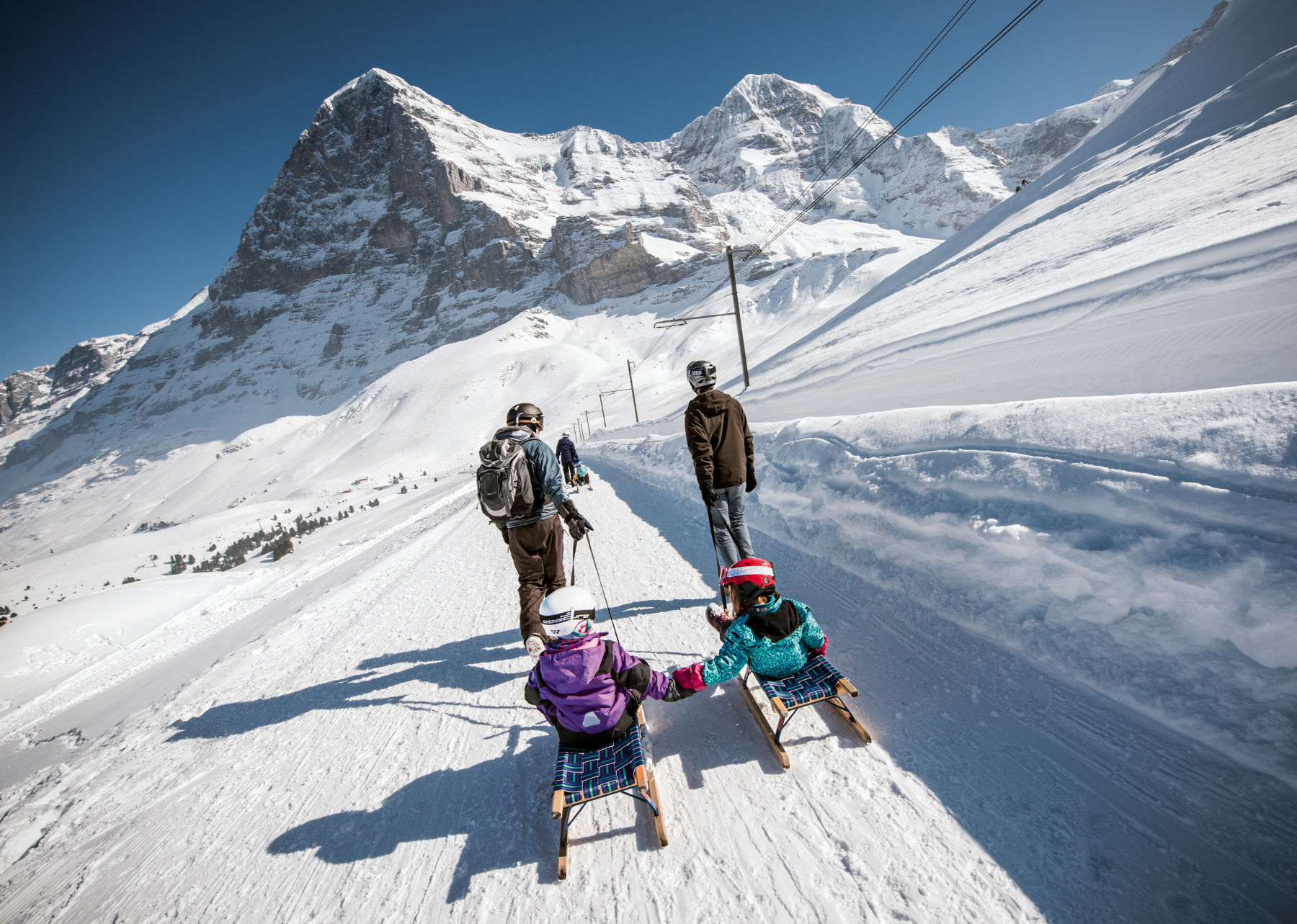 #3 Go sightseeing 
Sightseeing is surely one of the best ways to discover the Swiss landscape in winter.
A great idea for spicing up your non-skiing winter holiday in Switzerland is to take advantage of the excellent skiing infrastructure. Conveniently reach the mountaintops with cable cars and gondolas and tick off various summits such as Schilthorn, Säntis, or Titlis.
Titlis Rotair gondola is a world-famous cable car that rotates during ascent and descent, offering the guests a 360-degree panoramic view of the Alps. When you reach the summit, dare to overcome your fear of heights and cross a Cliff Walk, a suspension bridge spanning above a 100-deep gorge.
When on top, don't forget to visit the famous Glacier Cave. Switzerland has more ice caves: a few honorable mentions are Jungfraujoch Ice Palace and  Ice Cave Allalin in Saas-Fee. Spacious ice chambers, crystal sculptures, and the color of turquoise blue ice will leave you gobsmacked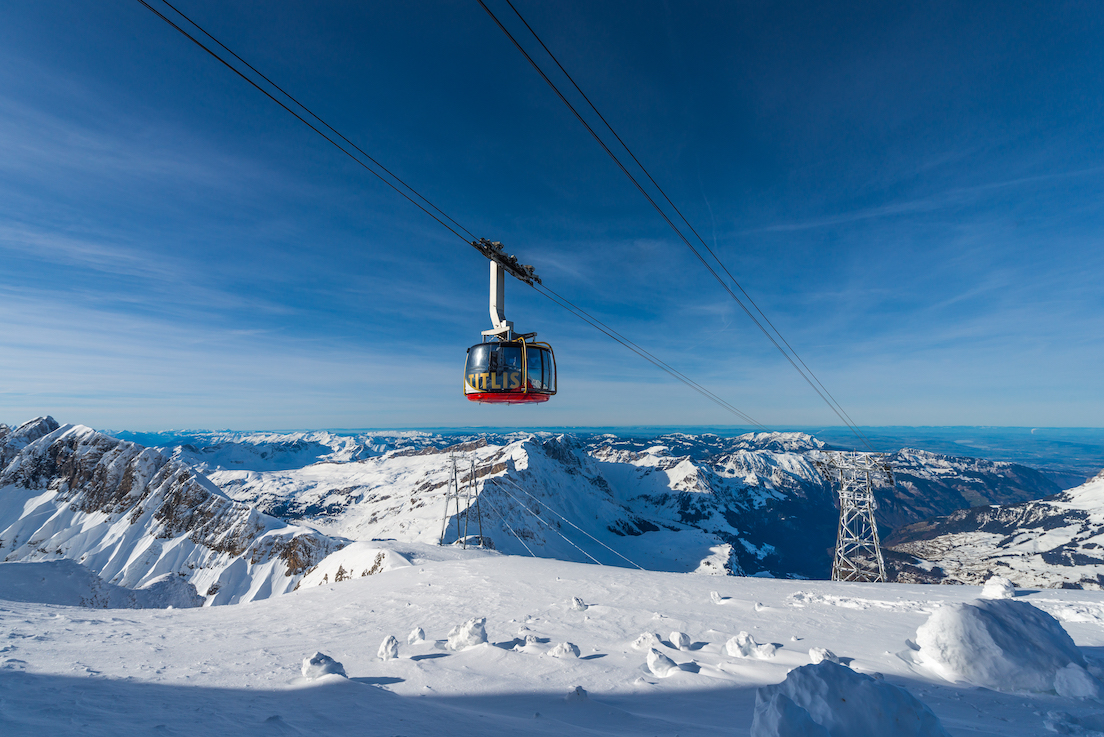 #2 Try snowshoeing
Snowshoeing has a long history – rackets tied to the shoes were used in areas with heavy snowfall to make walking easier. Today it's a popular winter sport also in Switzerland. Snowshoe hiking is a calm and serene sport that allows you to traverse areas where the paths have not been cleared, inspiring a sense of discovery. You don't need any previous experience but make sure your first experience with snowshoes is a guided snowshoe hike.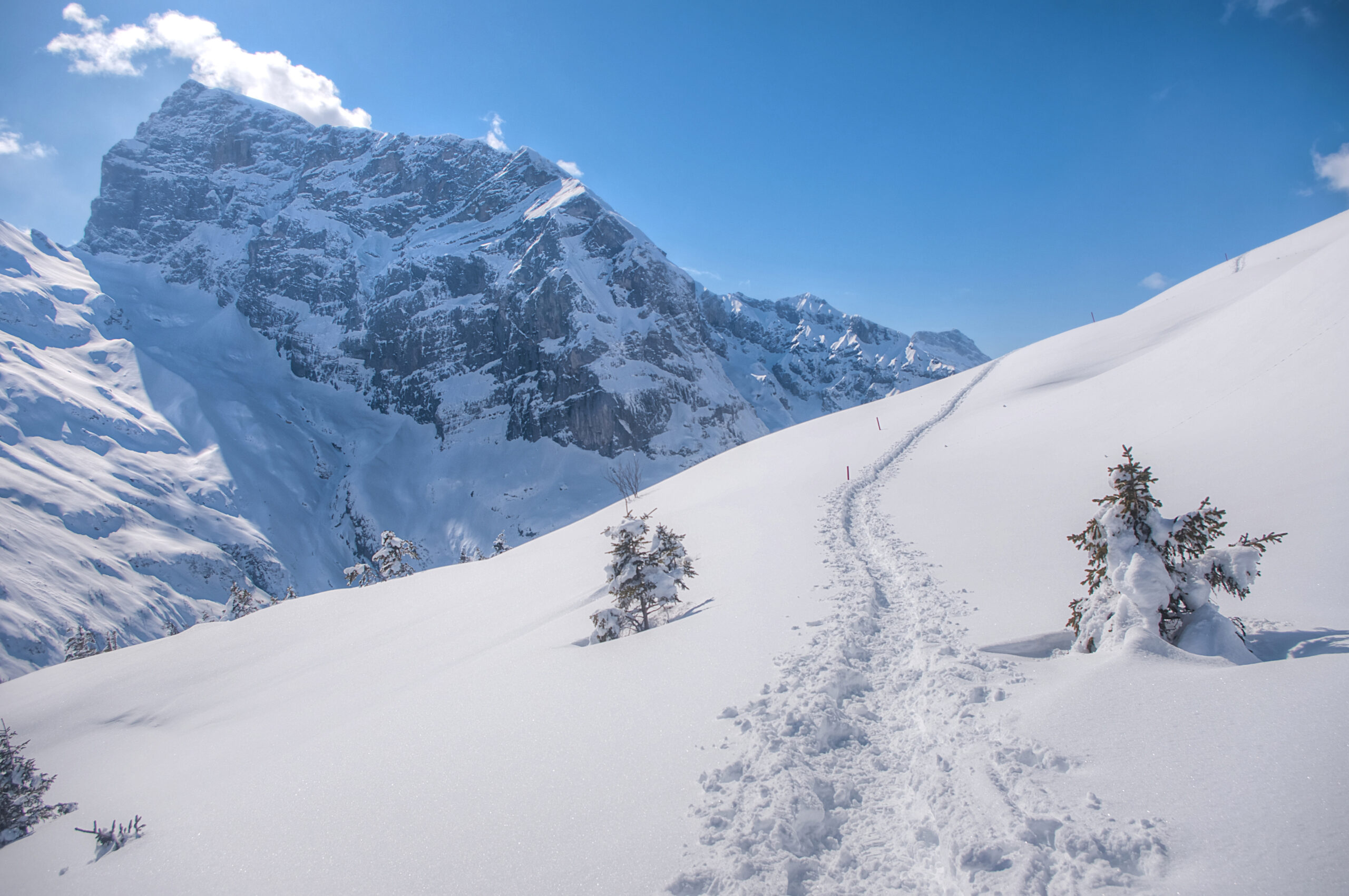 #1 Go on a snow hike
There are few more calming experiences than winter hiking. Many resorts maintain particularly scenic paths over winter to allow hikers to enjoy the panoramic views decked in fresh snow.
Did you know that an amazing winter Rigi hike is available from December through March? Winter hiking paths are usually accessible to a wide audience regardless of their age and fitness level. Mild, winding paths will lead you through meadows and hills, allowing you to immerse in the winter bliss of the Swiss Alps. 
Check out our latest Articles: