Perfect Getaway: My-Mountains' Tailored Package Tours for Family in Switzerland
As the saying goes, "Time flies when you're having fun," and nothing is truer than when you're spending quality time with your loved ones. Family vacations are the perfect way to create lasting memories and strengthen the bond with your family. And Switzerland, with its breathtaking scenery, charming cities, and family-friendly attractions, is an excellent destination for family package tours.
So how package tours for family in Switzerland can look like?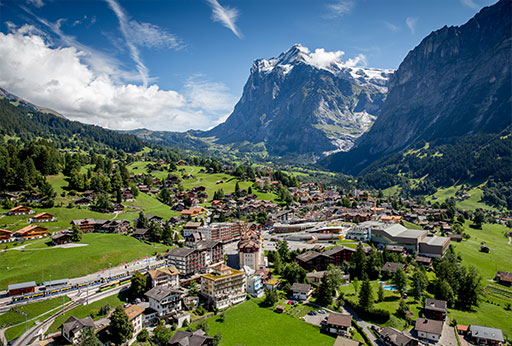 Hiking
One of the most popular family-friendly activities in Switzerland is hiking. With miles of scenic trails, stunning mountain views, and fresh alpine air, hiking is a perfect way to spend quality time with your family. Hiking trails in Switzerland are well-maintained and have varying levels of difficulty, making them suitable for children of all ages. In My-Mountains we offer different variety of hiking experiences, from panoramic easy hikes to multi-days adventures for the whole family.
Check one of our package tours for family in Switzerland Best of Swiss Alps, where you will have a chance to explore Switzerland in 10 days exciting journey. Led by a knowledgeable and experienced English-speaking guide, the tour takes you on a scenic hike through mountainous terrain, showcasing the natural beauty of Switzerland while providing a challenging physical activity.
Skiing
Another popular idea for package tour for family in Switzerland is skiing. Switzerland is one of the most popular destinations for skiing in the world. It has an extensive range of ski resorts that cater to all levels of skiers, from beginners to experienced. The Swiss Alps are home to some of the most breathtaking and awe-inspiring scenery on the planet, and skiing is the perfect way to experience it.
When you book a package tour with us, you'll have the option to choose from a wide range of ski resorts in Switzerland, including popular destinations such as Zermatt, St. Moriz, and Engelberg. Our private ski instructor will be there to guide you through the slopes, whether you're a beginner or an experienced skier.
One of the benefits of skiing in Switzerland is the family-friendly runs that are available. These slopes are designed with families in mind, and they offer a safe and enjoyable skiing experience for children and adults alike. Additionally, there are plenty of activities for non-skiers, such as snowshoeing, sledding, and ice-skating.
Overall, skiing in Switzerland is an unforgettable experience that will leave you with memories that will last a lifetime. Book a ski lesson with our private instructior, choose your favorite location and just start.
"Vacations with family are for bonding, laughter, and everlasting memories"
Panoramic walking tours
For families looking for a more relaxed pace, Switzerland offers many cultural and historical attractions. Join us for Lucerne Private Walking Tour and Chocolate Tasting and you will not only discover the hidden gems of the wonderful city, but also immerse yourself in the world of chocolate. Or book our Rigi Hiking & Wellness tour, where you will have a chance to combine physical activity and some relaxation.
Zermatt (Matterhorn) tour
Another must-visit attraction in Switzerland is the Matterhorn. This iconic mountain, which is one of the highest in the Swiss Alps, is an unforgettable sight that should not be missed. Check out our Zermatt Essential tour for inspiration. This is really a great option of package tours for family in Switzerland.
Why Choose My-Mountains for Your Family Package Tours in Switzerland?
My-Mountains is a premier provider of family package tours in Switzerland, offering a wide range of experiences tailored to your family's interests and preferences. Here are some of the reasons why you should choose My-Mountains for your family vacation:
Expert Guides: All My-Mountains English-speaking guides are experienced and knowledgeable, ensuring that you have a safe and enjoyable experience.
Tailored Packages: My-Mountains offers a wide range of packages tailored to your family's interests and preferences, ensuring that you get the most out of your vacation.
Convenient Transportation: My-Mountains provides convenient transportation to and from all activities, ensuring that you can relax and enjoy your vacation. We also take care our holiday packages are eco-friendly according to our sustainability strategy.
Don't wait, book today
In conclusion, Switzerland is a fantastic destination for families looking for an exciting and memorable vacation. My-Mountains offers a range of family package tours that cater to all interests and preferences. Whether you're looking for an all-inclusive trip to Switzerland or a relaxed one-day cultural experience, My-Mountains has something for everyone. 
So why wait? Book your family package tour today and discover the best of Switzerland with your loved ones.
Check out our latest Articles: