Summer in Switzerland: Discover Our Top Outdoor Activities
Switzerland, renowned as a year-round tourist haven, has long captured the imaginations of travelers with its picturesque landscapes and cultural riches.
While its winter offer often steals the spotlight, summer in Switzerland is equally swoon-worthy. From the majestic mountains to the serene lakeshores and bustling urban hubs, the summer in Switzerland promises an array of exhilarating experiences.
As a company created by fans of everything outdoor, in this article, we would like to share with you the best outdoor activities you can enjoy during summer in Switzerland.
Let's dive in!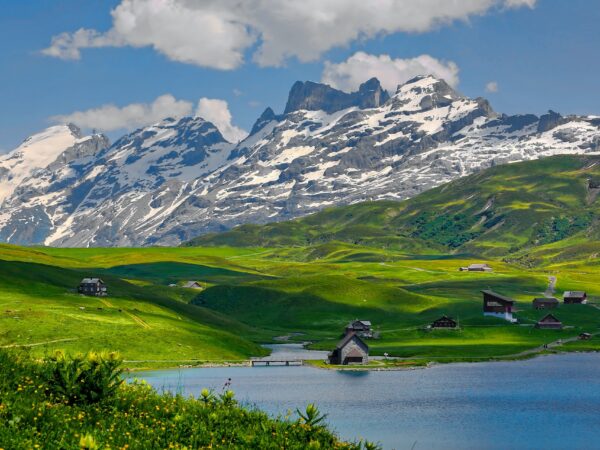 Summer in the mountains
Summer in the Alps is a truly multisensorial experience. As the snow caps covering peaks, hills, and valleys melt, a lush green panorama splattered with pink, purple, and yellow dots opens. Alpine meadows in summer are a festival of color and verdant green mixed with alpine lakes' blue and green hues.
Coming here in summer, you'll be welcomed by loud clangs of cowbells coming from distant pastures, howls of wind on the open planes of rocky, rugged peaks and the smell of warm grass under your feet. 
Alps offer a plethora of activities during summer. Long June, July, and August days are perfect for planning hikes in alpine regions of Valais, Bernese Highlands, or Grisons. Many exciting trails await there: from shorter, family-friendly walks to Bachalpsee or around the Rigi to whole-day demanding trails around Zermatt or Meiringen.
Summer in Switzerland is perfect for enjoying panorama hiking trails like one from Männlichen to Kleine Scheidegg, with awe-striking views of the mighty Jungfrau, Eiger, and Monk.
Guided hikes are a perfect way to discover new areas while staying safe. Knowledgeable English-speaking guides can enhance your hiking experience by leading you towards picturesque, less frequented paths. They can introduce you to the alpine cuisine, culture, and lifestyle by giving advice on where to eat and what to see.
Summer holiday in the Swiss Alps is perfect for trying something new. Try e-bike tours, paragliding, or tobogganing for a bit of adrenaline thrill. Take the chance to ride some of the most scenic train routes, especially with traditional cog-wheel trains.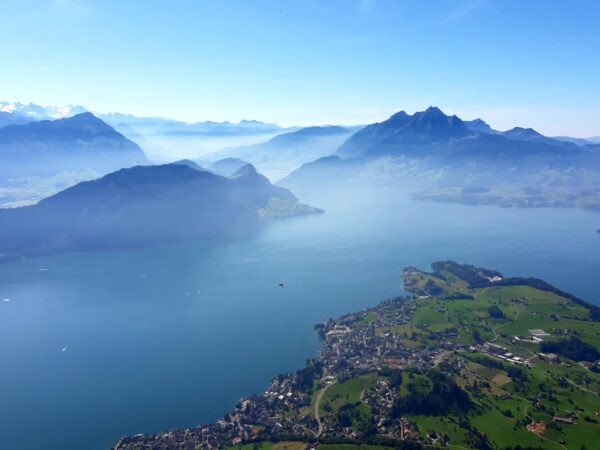 Summer at the lake
Although Switzerland doesn't have a seaside, it has over 1,500 lakes that fully make up for that deficit. From enormous ones like Lake Geneva and Lake of Four Cantons to small and cozy alpine ponds, Switzerland caters to every lake fan. For many, summer in Switzerland equals long leisurely, or thrilling days at the nearest lake.
Crystal-clear and icy cold alpine lakes colored by various minerals into shades of green, blue, and yellow, will be a highlight of your every hiking trip. If you're not afraid of the cold, jump in and cool down after a day-long hike.
Enormous, sprawling lakes of Zurich, Geneva, or Lucerne are perfect for leisurely afternoons at the beach with a book and an ice cream. Swiss love their water sports, and you'll discover that the offer of water sports in summer is truly impressive.
Not only lakes but rivers are also crowded with people seeing respite during hot summer in Switzerland. In Bern, Basel, and Geneva you can float down the river on an inflatable pontoon. If you're seeing adrenaline, try kayaking, rafting, and stand-up paddling. The offer is endless, and everyone will find something that suits them.
If you wish to enjoy the lake more sophisticatedly, try a relaxing boat tour. In Lucerne, you can take an old-fashioned, turn-of-the-century steamship and traverse the lake in style.
"Every season is a good season to travel."
– My-Mountains –
Summer in the city
Swiss cities put on a different face in summer: more relaxed, chilled, and funky. Outdoor cafes, bars, and restaurant tables line the streets, lakes, and riversides. Sit down and bask in the sun and holiday atmosphere late into the small hours of the night.
Summer in Switzerland equals festivals: all kinds of parades, festivities, and concerts take place almost every week, filling the air with music and laughter.
A few honorable mentions are the Züri Fäscht, a colorful fair with food, music, and rollercoasters; Zurich Street Parade, a Swiss equivalent of Burning Man; open-air film festivals under the patronage of Allianz; as well as Sankt Gallen and Zurich Open Air music festivals. We can't forget about the world-famous Montreux Jazz Festival, which saw such artists as Nina Simone, Marvin Gaye, and Miles Davis perform on stage.
Food festivals are an essential part of summer in Swiss cities, with many street food festivals taking place all around the country.
If you're interested in local traditions and culture, you must visit the International Alphorn Festival, which takes place every year in July in Nendaz, Canton Valais. Farmers used alphorns to call cattle from the pastures.
Today, we can appreciate their mighty tones as they're carried by the wind into the far end of Alpine valleys.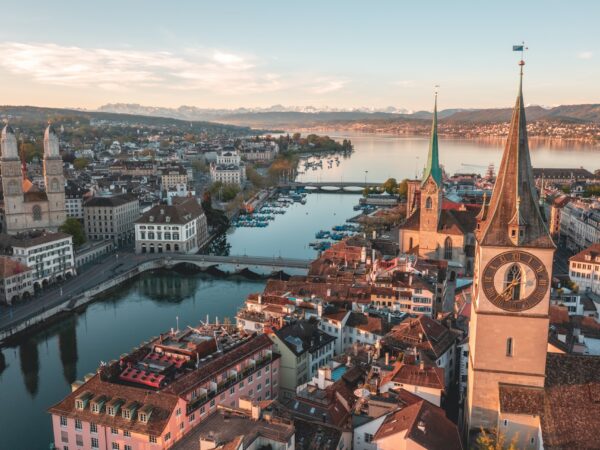 My-Mountains personalized holiday offer
With My-Mountains personalized holiday offers, you can experience the very best of summer in Switzerland. Embark on a journey through the mountains with our professional English-speaking guides, whether on foot or by train. Witness the astonishing beauty of the Alps with an assisted paragliding experience and look at the peaks from the bird's eye perspective.
Our bespoke holiday packages are tailored to your needs and preferences to help you make the most of your summer in Switzerland.
Browse our offer of summer holiday packages or contact us for a bespoke itinerary. We will be happy to create a unique experience just for you. Let us help create memories that will last a lifetime.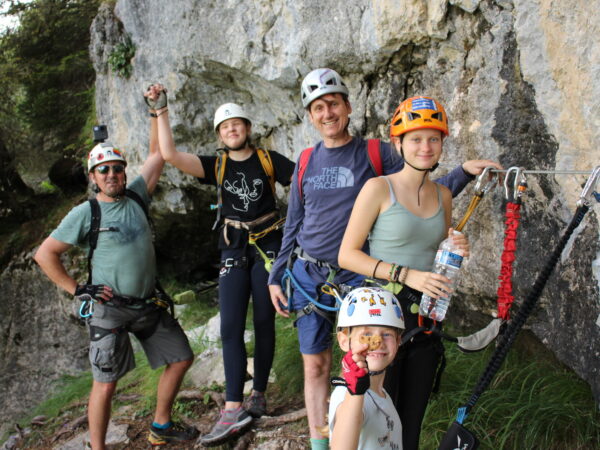 Summer in Switzerland: the outdoor summer of your dreams
Beyond the glistening snow and ski slopes lies a captivating summer paradise, where lush meadows, pristine lakes, and charming cities come alive under the warm sun.
Summer in Switzerland unveils an entirely different side of Switzerland, catering to the hearts of outdoor enthusiasts and adventure seekers. We hope that this article spiked your interest in discovering Switzerland during the summer.
Consider it for your next getaway and embrace the My-Mountains personalized holiday offer, a gateway to crafting your own tailor-made Swiss escape that will surely be etched in your memories forever.
Check out our latest Articles: