Luxury Redefined: A Private Swiss Alps Ski Trip in Engelberg
What makes a trip luxurious? To us, it's personalization, attention to detail and impeccable customer service. These principles guided us in creating this private Swiss Alps ski trip.
How did we do it?
Let's get into detail.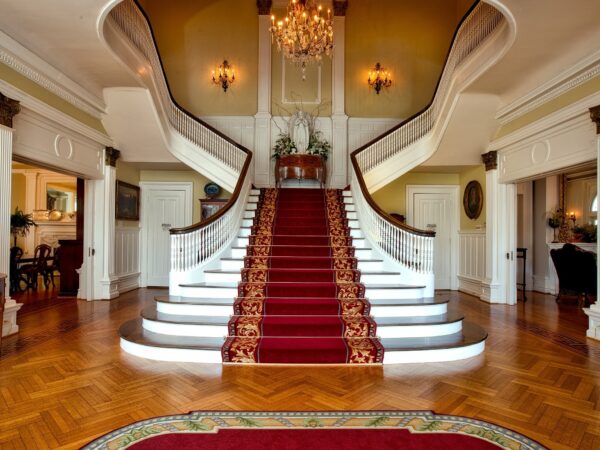 What makes a luxury travel experience?
The idea of luxury travel tends to have ambiguous meanings. Often, it is understood as an unnecessary extravaganza, indulging, or even wasteful behavior.
Meanwhile, true luxury is not about spending for the sake of it; it's about crafting unforgettable moments with careful attention to detail. Luxury service, regardless of its objectives, stands out in several ways: personalized communication with the client, attention paid to the request, and friendliness, together with creating a sense of comfort and ease.
The idea of luxury ski holidays follows the same rule. The foundation for a true luxury travel experience lies in the fusion of comfort, exclusivity, and unmatched customer service.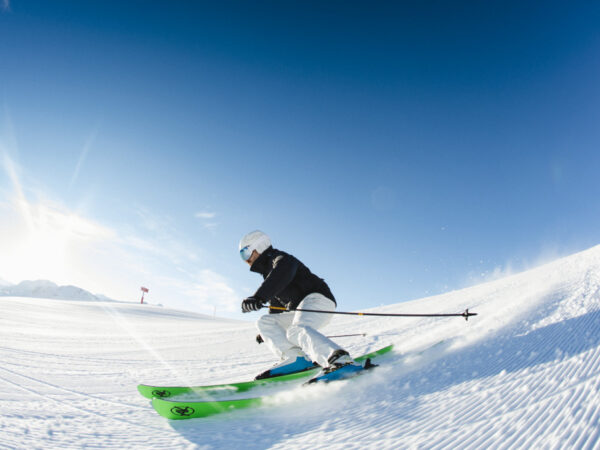 Swiss stamp for private Swiss Alps ski trip
Known for centuries as a destination for the English upper class, Switzerland invariably enjoys a reputation as a country that places great importance on the highest quality of customer service.
As you might assume, the "Swiss quality" stamp did not come from nowhere. Switzerland boasts excellent hotel facilities, state-of-the-art infrastructure, vast opportunities for travelers, and extraordinary hospitality. Anyone who has visited this Alpine country once is eager to come back. 
Luxurious on all fronts, from splendid accommodation to exquisite culinary experiences and made-to-measure services, luxury travel in Switzerland ticks off all the boxes. Our luxury private Swiss Alps ski trip packages have been created with the same principles in mind and should satisfy even the most sophisticated tastes.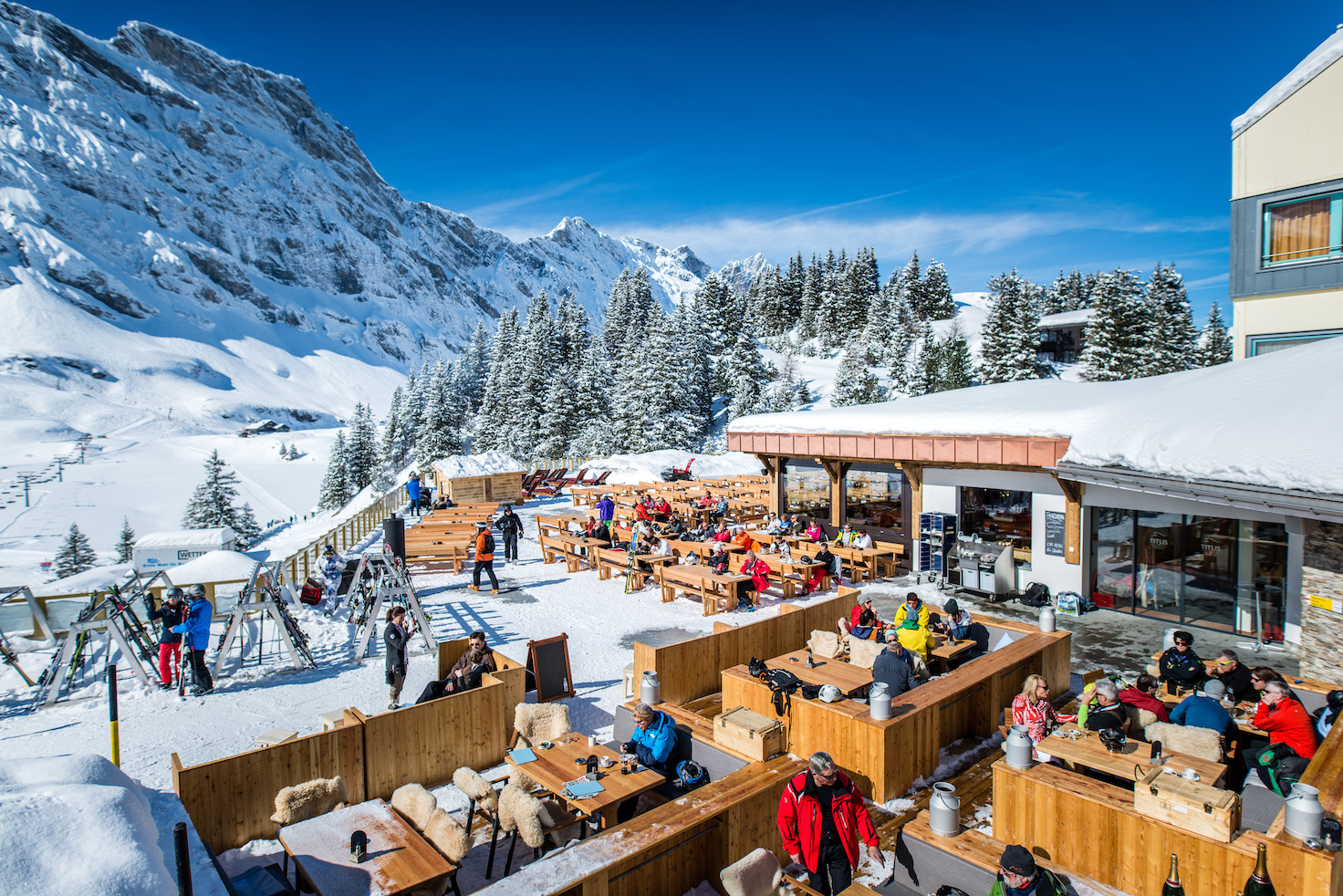 Engelberg: a ski heaven for luxury-seekers
Engelberg, located just a stone-throw (or 40 minutes by train) from Lucerne, is a crown jewel among ski resorts in central Switzerland. This quaint, picturesque alpine village is nestled at the foot of mighty Titlis mountain. Engelberg is a true winter wonderland with immaculate slopes covered with glistening snow, perfect for beginners and seasoned skiers. There is hardly a better place for you to spend your private Swiss Alps ski trip.
Engelberg has a centuries-long history concentrating mainly around the abbey, whose sprawling building we can admire today. However, only at the end of the 19th century did Engelberg become known for what it is today: an all-inclusive ski resort for fans of piste and off-piste skiing and seekers of other winter adventures.
Engelberg is home to over 80 km or 50 miles of pristine slopes, groomed to perfection every morning, and 17 ski lifts spread over the slopes of Titlis, Brunni, and Jochstock. The slopes vary in length, gradient, and difficulty, making every day on the slopes an exhilarating adventure.
The peak of Titlis, a mighty mountain towering over the resort, rises to an altitude of over 3000 m or 9800 ft and can be reached with a world-famous rotating gondola, Titlis Rotair.
"My-Mountains – where travel becomes an
unforgettable adventure."
Top-class ski coaching
My-Mountains private Swiss Alps ski trip packages come with the full assistance of a guide and English-speaking ski instructor. Our ski instructors count among world-class ski teachers with many years of racing and coaching under their belt. But what makes this service extra special is their exceptional personalities.
The perfect blend of impeccable professionalism and friendliness will make your skiing lessons fly by. Our ski coaches tailor methods and pace to the students. This approach guarantees immediate progress. After just one day, you will notice a spike in your confidence, flexibility, and better decision-making skills.
Soon, you will be able to conquer pistes you had only been dreaming about. That's what our ski coaching is about – to enhance your joy of skiing by facilitating growth.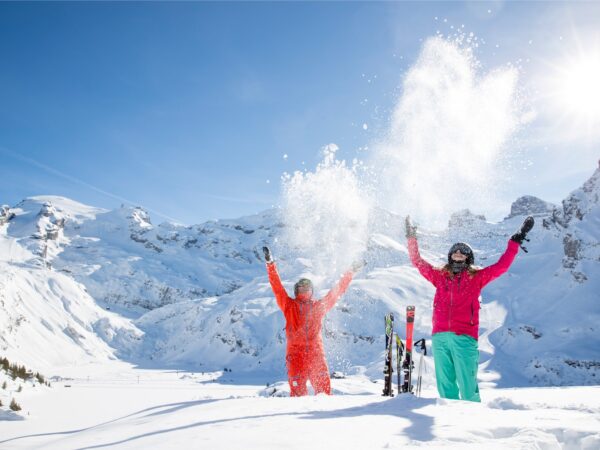 Hotel and culinary delights
Engelberg's luxurious lodgings offer cozy alpine elegance, featuring top-notch amenities and stunning mountain views.
Our top pick for clients seeking luxury travel accommodation is Hotel Kempinski Palace. This 5-star hotel is the epitome of luxury that married the old-world charm with modern amenities. It boasts a selection of comfortable apartments and suits, as well as excellent amenities and a world-class restaurant. Relax in your suite, admiring snow-capped Alpine peaks, calm your senses in an opulent spa and wellness area, and enjoy sunny afternoons. Kempinski's friendly staff is always at your service if you need anything.
Food is a vital part of every luxury private Swiss Alps ski trip. Engelberg is a fantastic place to indulge in a culinary journey at gourmet restaurants that blend Swiss flavors with international influences, offering a symphony of tastes that cater to even the most discerning palates.
If you're a fan of après-ski culture, Engelberg is a place to be. Unwind after a day on the slopes by sipping on mulled wine or artisanal cocktails at chic lounges, enveloped by the warmth of camaraderie and breathtaking views.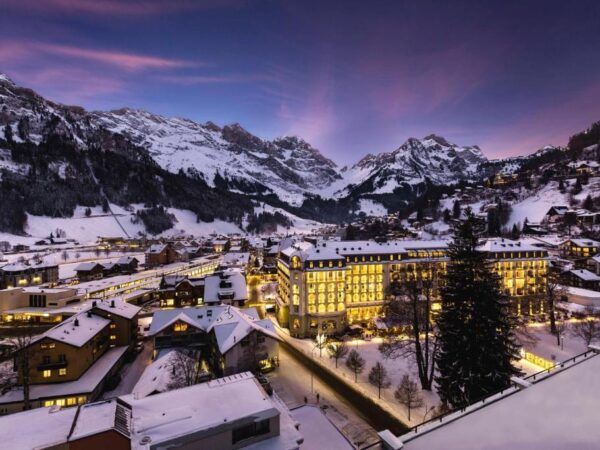 Beyond skiing: extraordinary activities in Engelberg
For those seeking a break from the pists, Engelberg has a wide offer of non-skiing attractions. Explore snow-covered trails on snowshoes or partake in guided winter hikes, connecting intimately with the enchanting landscape. Release your inner child on exhilarating sled runs, perfect for families or groups of friends looking for shared thrills and laughter. Spike your adrenaline with an Ice-Flyer ride and traverse back in time with a visit in a Glacier Cave, the frosty heart of Titlis.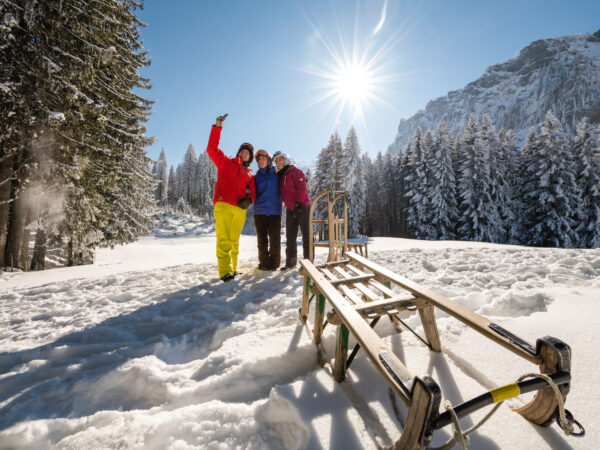 Your luxury private Swiss Alps ski trip with My-Mountains
My-Mountains offers trips that go beyond the conventional, cookie-cutter travel experience. We cultivate the art of luxury travel through an extra level of personalization and comfort you will not find with other companies. We aim to deliver a seamless service where you, our client, get exactly what you're asking for – and more. We promote transparent and open communication, ensuring you're always informed and empowered to make the best choices.
My-Mountains embraces the fluidity of luxury travel, accommodating changes and adjustments effortlessly, allowing you to make the most of your time in Engelberg.
With a commitment to excellence, our service sets the gold standard for luxury private Swiss Alps ski trip, starting from when you contact us or send a request form. Our services will provide you with an excellent blend of adventure, luxury, and relaxation that's second to none.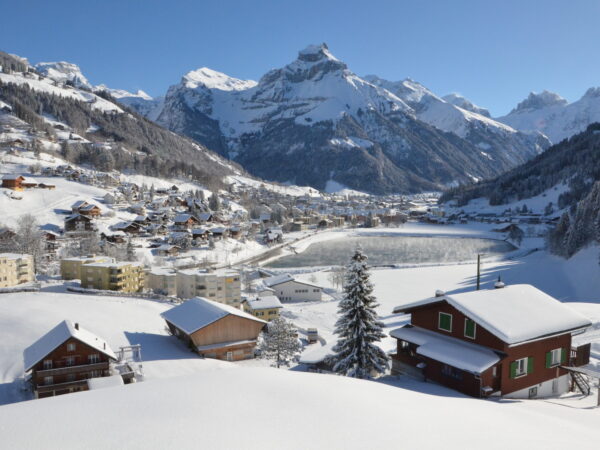 We enjoy offering top-quality service and care that makes you feel at home, and allows to relax truly, just as you deserve. With My-Mountains as your guiding partner, your journey to Engelberg becomes an exploration of bespoke luxury, leaving you with cherished memories that will last a lifetime.
Book your luxury ski holiday package today
Say goodbye to cookie-cutter ski holidays: with My-Mountains, it's all about customizing your experience to make it truly yours.
Switzerland is a paradise for ski enthusiasts, with its awe-inspiring landscapes, renowned ski resorts, and personalized experiences. Our personalized ski holiday offer lets you experience its breathtaking beauty and top-quality services. 
My-Mountains' luxury ski holiday packages ensure that everyone can embark on their dream ski adventure.
Whether you're a seasoned skier or trying it for the first time, Switzerland awaits you with open arms. 
Let it amaze you.
Check out our latest Articles: