Engelberg: Where Winter Sports and Summer Fun Come Together!
Welcome to Engelberg, a picturesque village in central Switzerland that offers a perfect mix of alpine adventures and natural beauty. Surrounded by the soaring peaks of the Swiss Alps, Engelberg is a year-round destination that attracts visitors from around the world.
From skiing and snowshoeing in the winter to hiking and sightseeing in the summer, there's no shortage of things to do in Engelberg. 
Winter activities in Engelberg
Skiing
Engelberg is a ski paradise waiting to be explored. With its rich history as a mountain resort dating back to the 19th century and modern ski facilities, Engelberg is a top 10 ski destination in Switzerland, perfect for ski enthusiasts of all levels. The slopes are spread across three different areas, each with their unique charm.
The Titlis ski area, the highest in Engelberg, offers panoramic views of the surrounding mountains and glaciers. With its extensive network of ski runs, it caters to both beginners and experienced skiers. The area has 20 km of blue runs, 45 km of red runs, and 15 km of black runs. The slopes are well-groomed and wide, providing a perfect setting for learning and perfecting your skills.
The Jochpass ski area is perfect for intermediate skiers, offering a mix of red and blue runs. This area is a bit more challenging than the Titlis ski area and requires a bit more skill and experience to navigate.
The Brunni ski area, located at a lower elevation, is ideal for beginners and families with children. It has a wide range of gentle slopes and dedicated areas for kids to learn and have fun.
Our ski instructors are always there to provide support and teach every new skiing enthusiast, from beginner to advanced levels.
If you are ready for the challenge, you can also ski "Engelberg's big five" in a day! Five off-piste runs that deliver 32,808 ft of vertical descent. At the same time, you also need to know that most pistes are snow-sure from December to April. Skiing is possible upon the glacier from November through until May.
"A bad day skiing beats a good day at work"
Snowshoeing and Ice Cave
In addition to skiing and snowboarding, there are many other winter activities to enjoy in Engelberg, such as snowshoeing and visiting the Ice Cave.
Snowshoeing in Engelberg is a great way to explore the winter landscape of Engelberg. It's a fun and easy activity that requires no prior experience and is suitable for all ages. With snowshoes strapped to your feet, you can venture out into the forest and enjoy the tranquility of the snowy surroundings. Engelberg has many designated snowshoe trails. If you're not certain you're ready to go snowshoeing alone, we offer guided snowshoe hikes with experienced local guides.
One of the most unique winter activities in Engelberg is visiting the Ice Cave. Located on the Titlis glacier, this natural wonder is a maze of tunnels and caverns carved out of the ice. It's an unforgettable experience to walk through the ice cave and marvel at the intricate ice formations. The cave is open year-round, but winter is an especially magical time to visit.
Whether you're skiing, snowboarding, snowshoeing, or exploring the Ice Cave, Engelberg is a winter wonderland that offers endless opportunities for adventure and fun. And with the help of a trusted tour operator like My-Mountains, you can make the most of your winter vacation in Engelberg.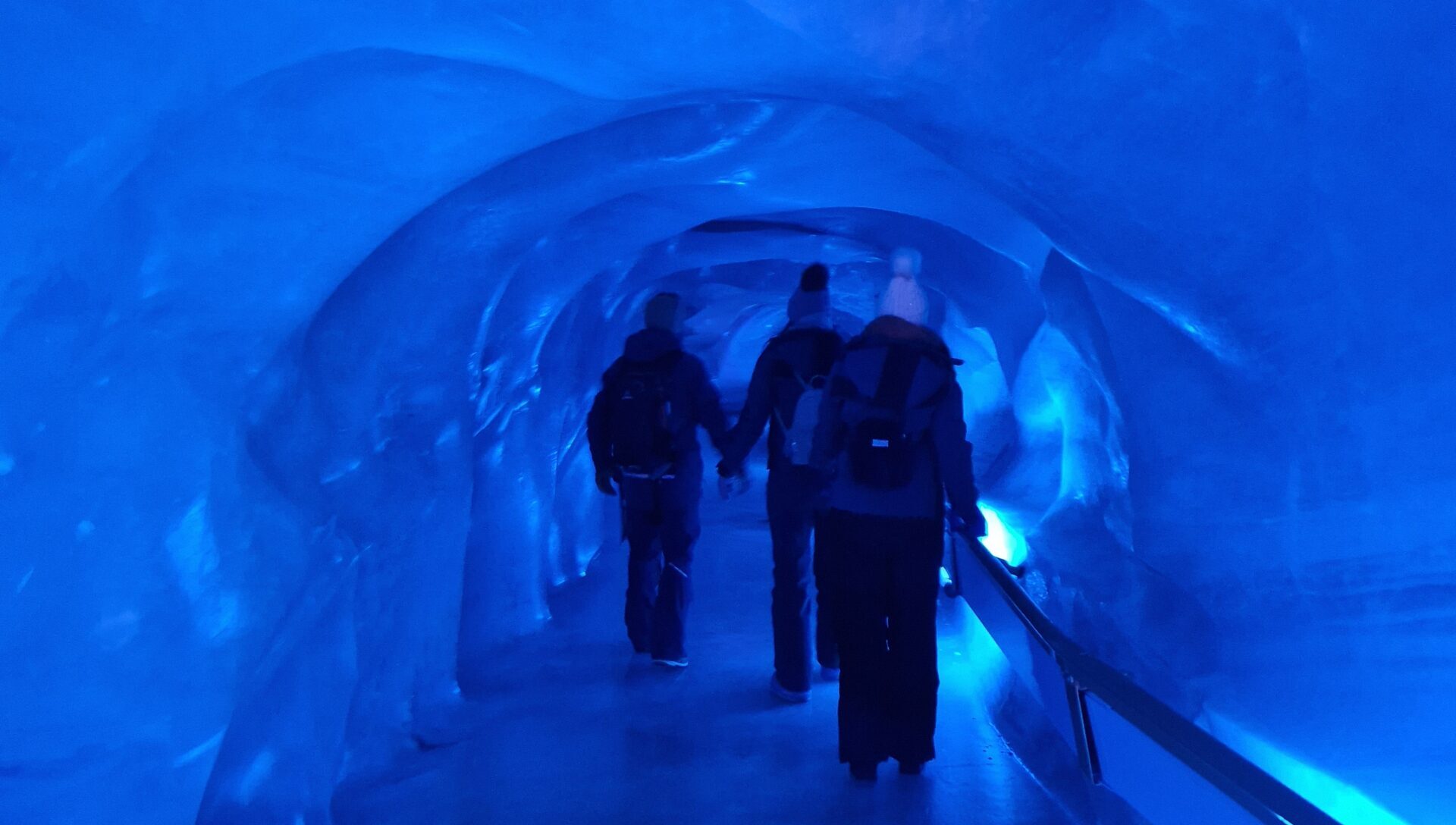 Summer activities
Hiking
In the summertime, Engelberg transforms into a hiker's paradise. The region has over 500 km of well-marked hiking trails that wind through the stunning Alpine scenery, past lush green forests, glistening lakes, and majestic glaciers. Engelberg's hiking trails range from easy walks to challenging mountain climbs. The hiking trails are classified based on difficulty, each marked with a color-coded system. Hikers can choose from leisurely strolls along scenic lakes to more challenging routes that lead to the top of the mountain peaks.
Each trail in Engelberg offers unique views and experiences. The Brunni Trail, for instance, takes hikers through lush green forests and past picturesque meadows, while the Gerschnialp Trail offers breathtaking views of the Titlis mountain range. The Fürenalp Trail is a popular hike that takes hikers through rugged mountain terrain and offers stunning views of the glacier.
Other activities
If hiking isn't your thing, there are plenty of other summer activities to enjoy, such as mountain biking, climbing, paragliding, or kayaking.
One of the must-visit spots in Engelberg is the Titlis Cliff Walk, which is the highest suspension bridge in Europe. It offers stunning views of the surrounding mountains and valleys and is an unforgettable experience.
For those looking for a thrilling climbing adventure, Engelberg offers several Via Ferrata routes, which combine hiking and climbing with the help of safety cables, ladders, and bridges. The routes offer stunning views of the mountains and valleys and provide a unique perspective of the region.
After a long day of outdoor activities, relax and unwind in one of Engelberg's many wellness and spa centers. Enjoy a massage, sauna, or hot tub, and let the stress melt away.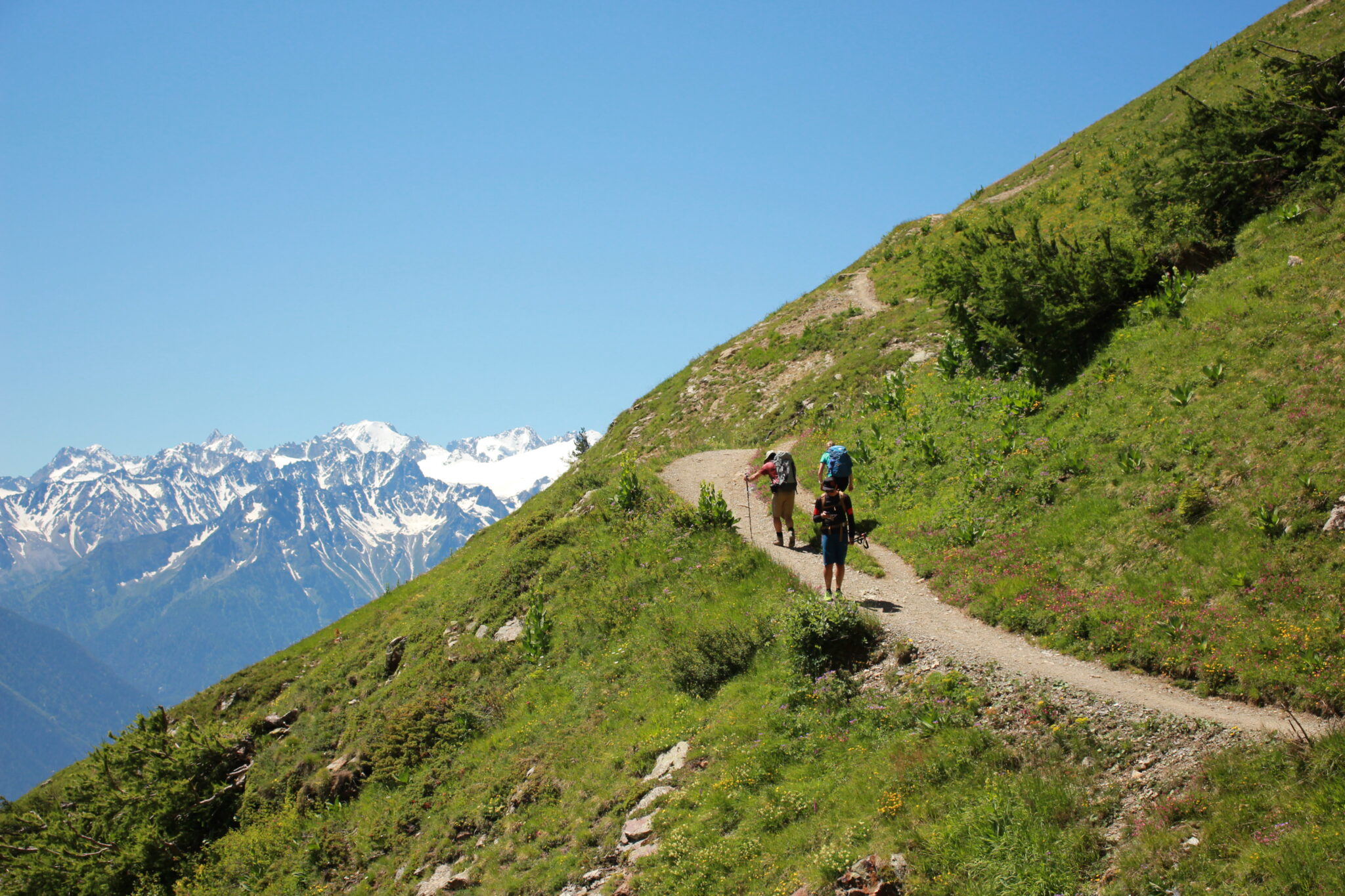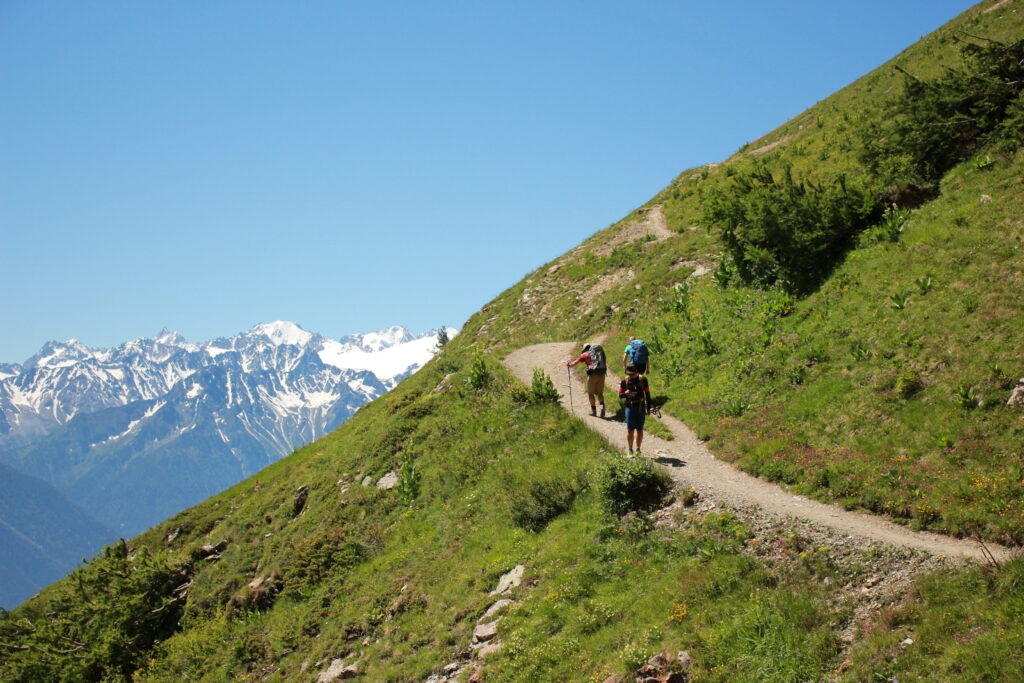 Why book a tour in Engelberg with My-Mountains?
While planning a trip to Engelberg, it's essential to have a reliable and trustworthy travel agent to take care of all your needs. My-Mountains is a reputed travel agency in Switzerland that offers tailor-made packages that cater to all kinds of travelers.
Our expert team of English-speaking guides and local experts will help you plan a memorable trip that suits your budget and preferences. We are here for you to suggest the best places to visit and the most exciting activities to do. Whether you're a family with young children or a group of experienced hikers, My-Mountains will tailor a tour that suits your requirements.
Safety is a top priority for My-Mountains. All our tours are led by experienced guides who are certified in their respective fields. They provide all the necessary safety equipment and support to ensure that you have a safe and enjoyable experience.
By booking a tour with My-Mountains, you'll not only have access to the best activities and experiences in Engelberg but also the peace of mind that comes with knowing you're in good hands. So, whether you're a seasoned adventurer or a first-time visitor, consider booking a tour with My-Mountains to make the most of your time in Engelberg.
Check out our latest Articles: