Are you looking to book ski lessons in Engelberg?
Whether you're a seasoned skier looking to polish their off-piste technique or an absolute beginner taking their first steps on the bunny slopes, we have just the right instructor to take your skill to the next level.
So look no further!
Book your ski lessons in Engelberg with My-Mountains and let's conquer the Swiss slopes! 
Skiing is not easy – especially if you're trying to learn it by yourself. There is so much more to it than being able to plummet down the slope.
To truly enjoy skiing, one needs to master the fundamentals of skiing technique. There's no way around it. If you're dreaming of taking graceful turns and conquering moguls, you need to focus on practicing the fundamentals. 
And let's not forget the basics! To enjoy skiing you needs strong legs and core muscles. That's something you need to think about a few months before the season starts. 
Being able to conquer any slope with confidence is priceless. Good technique will also save you many injuries! Knowing how to fall safely, how to protect others on the slope and recognizing your limits make the slopes a safer place for all. 
That's why learning how to ski with a professional is a great investment in your skills and safety on the slope, that will keep bringing benefits for years to come.
Learning how to ski with My-Mountains Private Ski Instructors is a safe bet. We have over 20 years of experience teaching various groups of skiing novices: from kindergartners to adults. Our experience, patience, and easy-going attitude will make your day on the slope relaxed and productive at the same time. 
Don't wait, book your ski lessons in Engelberg to make the upcoming season you best one yet!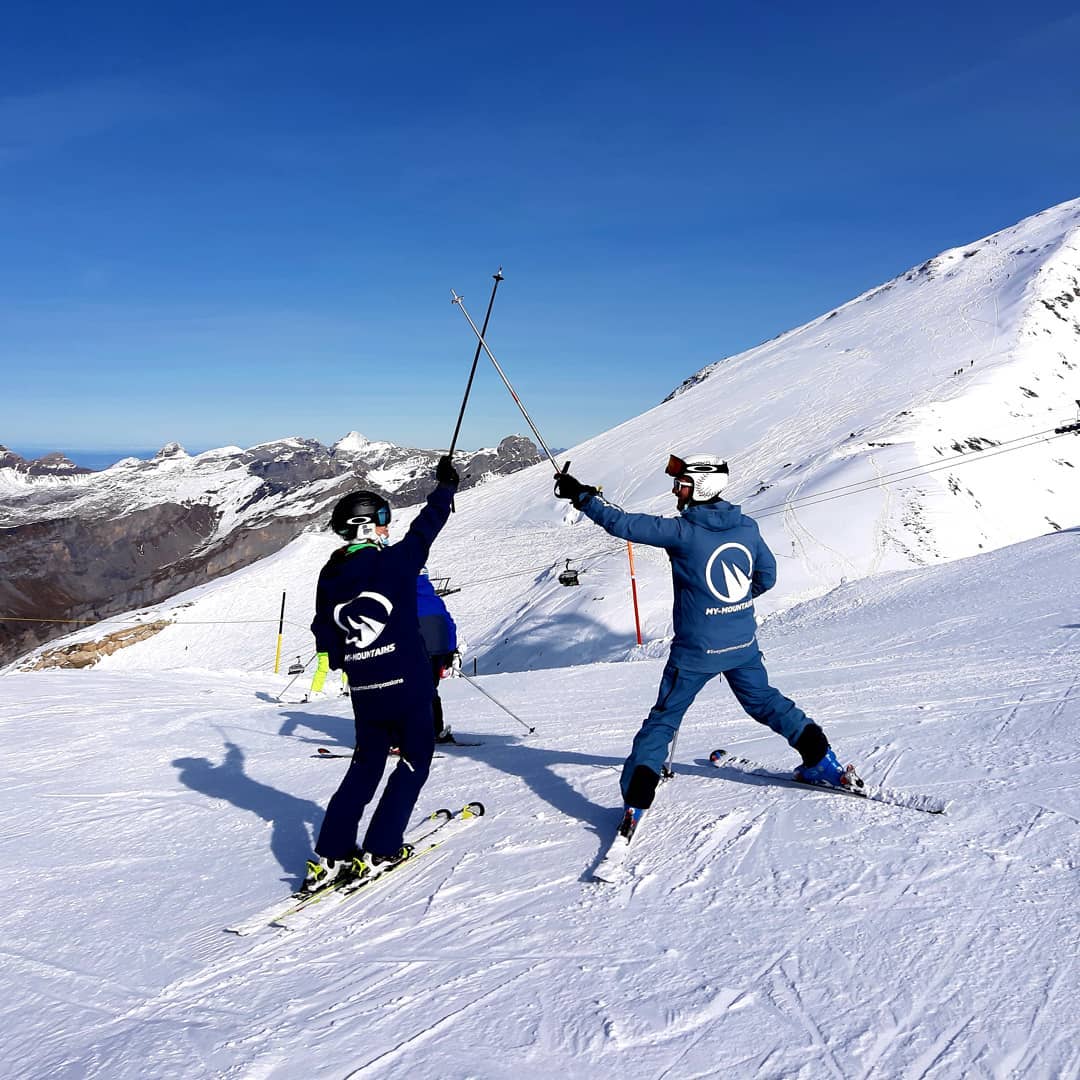 Enjoy Engelberg – Titlis – Brunni Ski Area
With us, you'll be able to enjoy Engelberg, the Titlis Glacier, and the Brunni ski areas.
Located in Central Switzerland, the alpine town of Engelberg is one of the most popular European winter destinations, perfect for families, groups, and solo travelers. With its 82 km of slopes and breathtaking views, Engelberg (the city of angels) offers a perfect winter getaway that the whole family can enjoy.
We organize our skiing lessons in Engelberg for a few reasons:
It's easily accessible. You'll need only one hour from Zurich or 30 minutes' ride from Lucerne to get here. It takes the sting out of the logistics.
It's varied. Engelberg has slopes for everyone: from bunny skiers to off-piste pros. In fact, it's incomparable for advance skiers to polish their skill.
It's attractive for both skiers and non-skiers. Engelberg has many attractions like Ice Cave and zipline that your non-skiing companion can enjoy while you work on your skiing.
"Skiing excellence starts with a great instructor"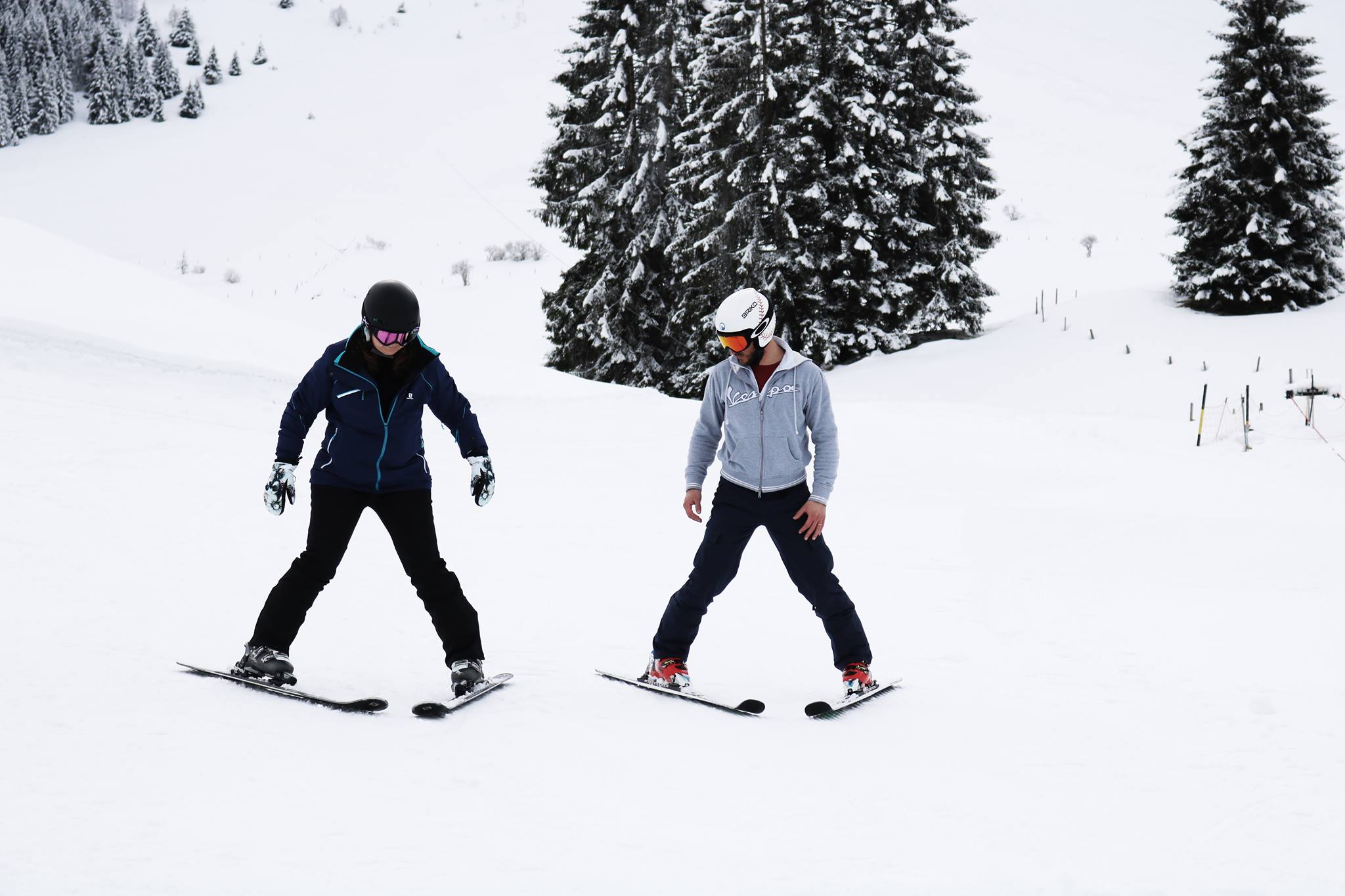 Engelberg Freeriding
By booking ski lessons in Engelberg, you'll be able to discover the beauty of Freeriding with expert off-piste guides.
Our Ski Instructors are ready to teach you how to use skies efficiently and, of course, how to use the equipment safely.
Engelberg-Titlis ski area provides you with skiing areas between an elevation of about 1.000 meters / 3,000 ft. above sea level and 3.020 / 10,000 ft. You can start skiing as early as October; the winter season usually ends in May!
We guarantee that our ski lessons in Engelberg will help you enjoy your time to the fullest.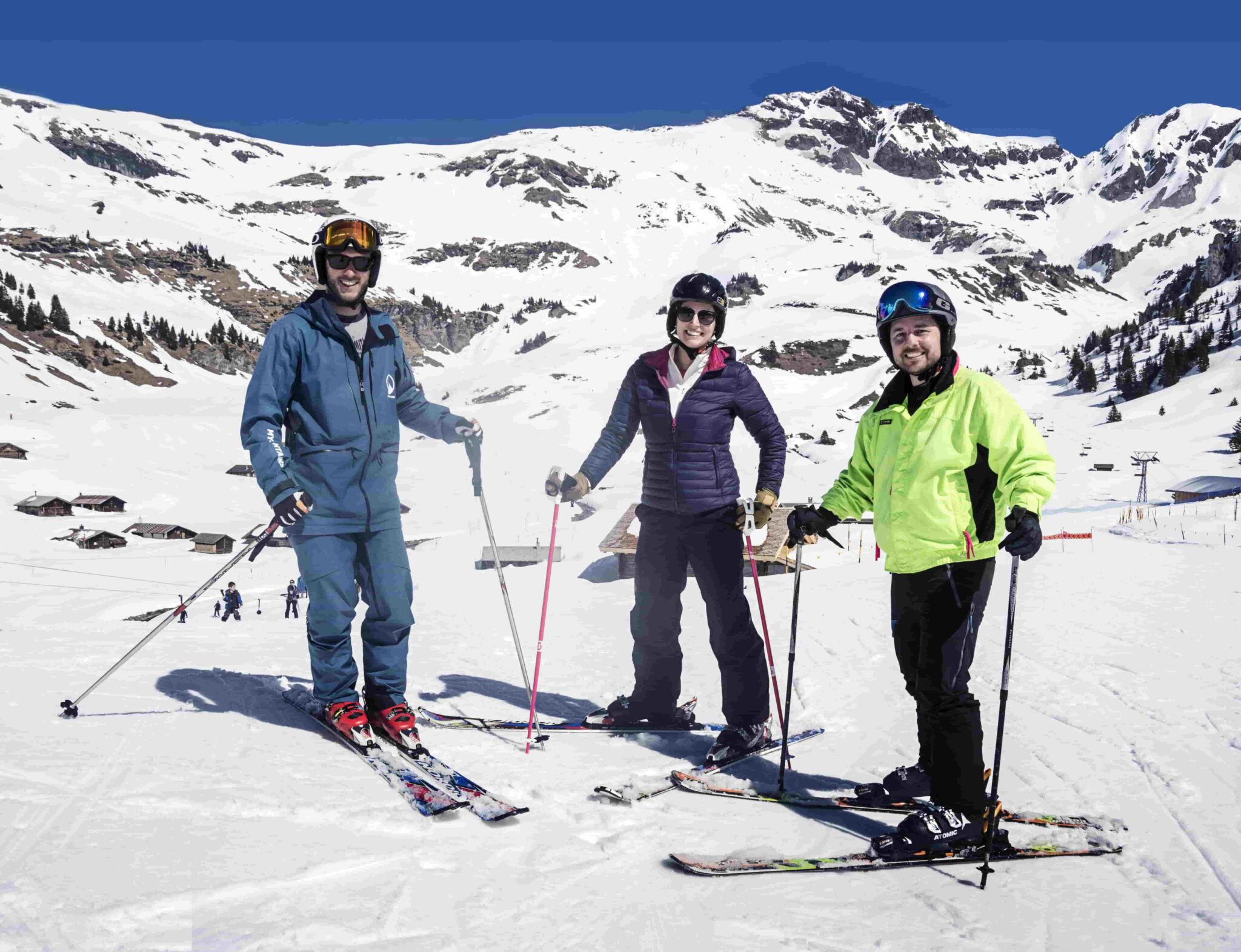 My-Mountains Ski Instructors in Engelberg
My-Mountains private ski instructors can help you learn any type of skiing. Besides alpine skiing, we can also teach you telemark, freeride, and cross-country.
Our ski lessons in Engelberg are organized into comprehensive programs for beginners and pro skiers alike. By carefully tailoring each lesson to your needs, we aim to achieve the best results in the shortest time possible. 
Who wants to learn in stress? Nobody! We understand learning how to ski can be overwhelming. That's why we always strive to make our ski lessons in Engelberg both fruitful and fun! We always look forward to meeting you and creating unforgettable memories by providing you with the best ski experience.
To discover other famous Swiss ski resorts, check out this nice article: Best Ski Resorts in Switzerland.
Why choosing us?
Our ski instructors have multiple years of experience and top European qualifications, and they speak multiple languages including English, German, Italian, and Swedish. We offer a 360-degree service tailored around you and your family's needs, with safety and enjoyment as our top priorities.
Not sure yet? Check out the Reviews on Google or TripAdvisor.
Get in touch today and book you ski lessons in Engelberg with us today. 
Check out our latest Articles: