When you think of Switzerland, we are sure two things come to your mind first. Those are chocolate and skiing. Therefore, if you are searching for luxury ski holidays in Switzerland where you'll be able to eat tons of chocolate and enjoy skiing, then you're in the right place. 
Our team of dedicated professionals is ready to introduce you to the best ski slopes you'll ever experience.
"Taste the real winter atmosphere and polish your skiing with My-Mountains team."
What to expect by choosing to spend a ski holiday with My-Mountains team?
Swiss ski resorts are one of the most popular in the world. Choose between St. Moritz, Engelberg, Zermatt, and Jungfrau and start tailoring your holiday today! Besides guided, semi-guided, and private lessons, we are open to make changes according to your wills. 
Group ski lessons
If you want to get a memorable experience with your friends, then you might search for group ski lessons. Besides spending your holiday in the snow, we'll introduce you to momentous Swiss attractions. Our programs are tailored to respond both professionals and beginners. Since many of you don't want to spend their holiday only in skiing, the good news is that you'll also have enough time to relax. The ski resorts are simply buzzing with life. The charming atmosphere, cobbled streets full of restaurants will give you a pure 'carpe diem'.
Since our ski instructors are licensed local guides, they'll help you better discover the resort. We also offer optional trips to different sights. Therefore, it will be the ultimate time to get the authentic Swiss experience.
Group ski lessons are also a favorite pick of big families who like having fun. In that way, they're able not only to polish skiing, but also to organize a perfect family reunion.
Private ski lessons
On the other hand, for those lovers of silence and peace, we've prepared private ski lessons. If you're the one who likes to focus on the lessons, then this will suit your taste. Enjoying a peaceful atmosphere, fresh air, and luxurious hotels and chalets always sound seductive.
'Finding luxury ski holidays in Switzerland has never seemed easier with My-Mountains team.'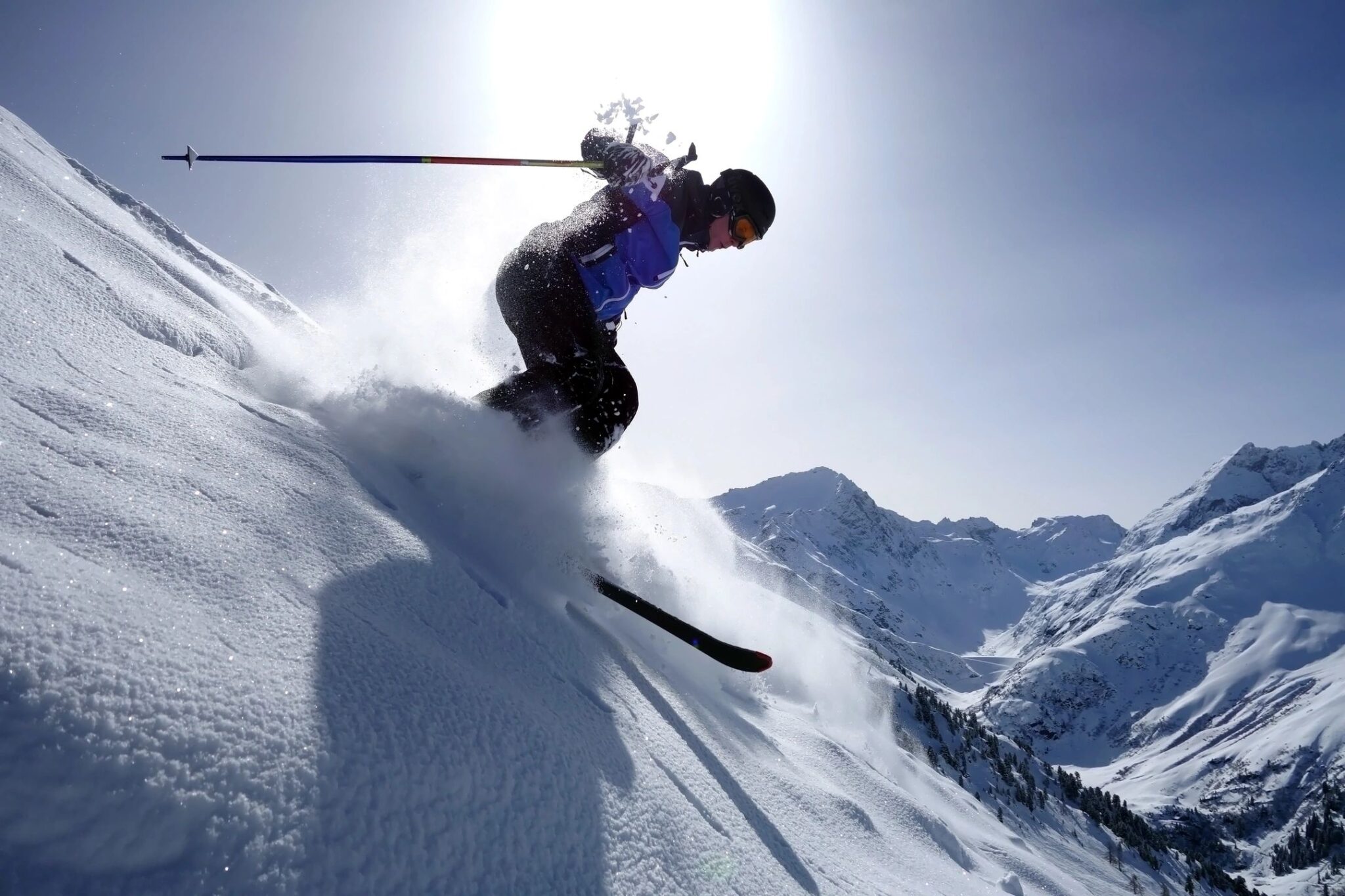 What do we offer?
With us, you'll discover several hidden gems that represent the home to some of the world's most iconic peaks. Besides areas for beginners, there's also some serious scenery and skiing to enjoy.
You'll be able to learn how to safely slide, slow down, and make turns with our team of professionals. Besides skiing, you can learn snowboarding as well. And that's not all! You can also experience paragliding, and helicopter flight.
Our fully-qualified ski instructor Andrea Caspani is available for all levels of ski lessons. You can find him in My-Mountains Ski School waiting to make some unforgettable snow tracks with you! We also collaborate with Prime Ski School Engelberg. In that way, we guarantee the availability of ski instructors for you.
"Let it snow, and we will create the magic!"
#bookyourmountainexperience #skiswitzerland #skiing #skiholidays #skiresorts #liveyourmountainpassions #howtoski #skischool #luxuryskiholidays#skiequipment #skilessons #skiinstructors #luxuryskiholidaysinswitzerland
Check out our latest Articles: