Swiss Alps Ski Trip 10 Days: Alpine Paradise Awaits You
Switzerland, a little country nestled amidst the towering Alpine peaks, has been known for decades as an extraordinary skiing destination. It beckons skiing enthusiasts of all levels to come and explore everything it offers.
With My-Mountains Swiss Alps ski trip 10 days package, you can benefit from a seamless skiing experience in one or more of the best Swiss ski resorts. 
Let's check what it offers.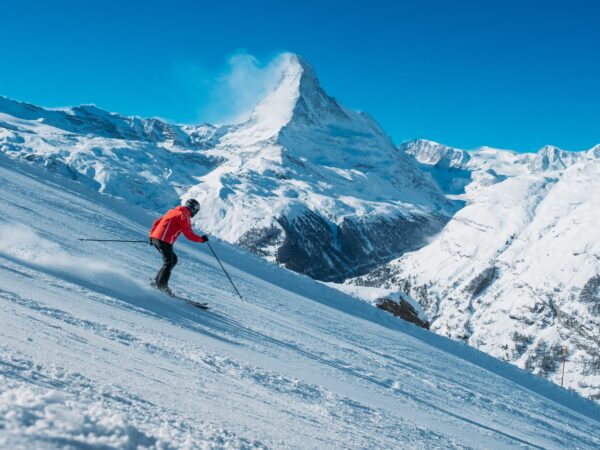 Exploring alpine gems: St. Moritz, Andermatt, Grindelwald, Wengen, and Zermatt
Depending on your preference, our Swiss Alps ski trip 10 days packages will take you to two or three ski resorts selected among the following.
Andermatt, Grindelwald, Wengen, St. Moritz, and Zermatt are world-famous for their iconic landscapes, perfect infrastructure and hotel base, hundreds of miles of pristine slopes, and fantastic amenities. Let's see what each has to offer.
Andermatt
Discover Andermatt's charm of a secluded alpine village and its extensive slopes sprawling over three ski areas: Andermatt, Sedrun, and Disentis. Enjoy untouched landscapes and luxurious lodging options, like the famous Chedi, providing an intimate and authentic ski experience.
Grindelwald and Wengen
These two ski resorts in the famous Jungfrau region are a true treat for beginner and experienced skiers alike. Enjoy over 200 km (125 miles) of pristine slopes and glide under the watchful eye of the mighty trio: Jungfrau, Eiger, and Monk. Discover historical areas in the region, benefit from great infrastructure, and enjoy the authentic charm of two traditional alpine villages.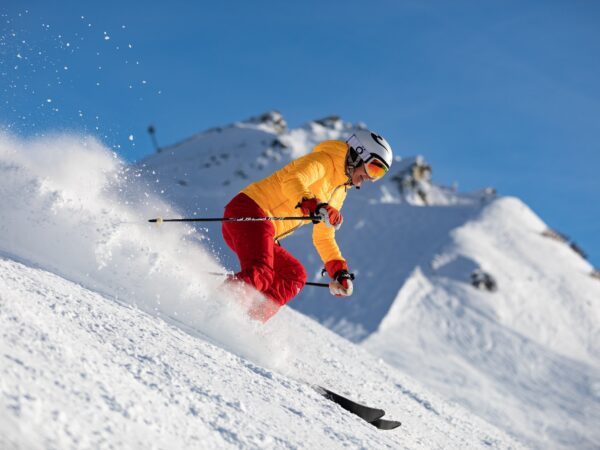 St. Moritz
Revel in St. Moritz's glamour and elegance as you ski on legendary slopes and relish in opulent accommodations with stunning views. St. Moritz, known as the birthplace of winter sports in Switzerland, is a true alpine jewel with its authentic charm sprinkled with winter glam. St. Moritz's stunning 350 km (217 miles) of slopes presents endless exploration opportunities and winter fun.
Zermatt
There's hardly a more iconic view than Matterhorn wrapped in a morning mist. Navigate Zermatt's world-class ski runs, complemented by exceptional lodging choices and a vibrant après-ski scene. Zermatt's connection with an Italian resort Cervinia lends to a stunning total of 360 km of slopes available for skiers of all levels. The longest run, starting at Matterhorn ski paradise, and finishing in Zermatt village, offers 25 km (15 miles) of pure skiing joy.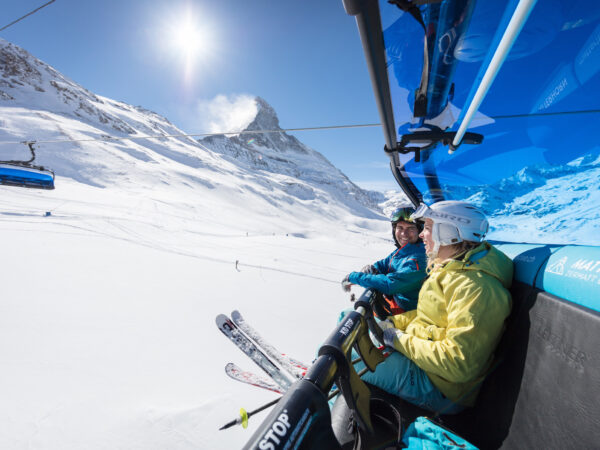 My-Mountains Swiss Alps ski trip: from semi-guided to luxury experience
My-Mountains 10-day Swiss Alps Ski Trips are crafted to align all your preferred activities and attractions seamlessly.
Our 10-day ski trips come in three guidance models:
With a guided trip, you will benefit from the assistance of a ski instructor throughout the duration of your trip. This option is perfect for people who crave a stress-free skiing experience. Your guide will mind the timetables, and reservations, and suggest the best slopes. If you wish, they can also help you polish your skiing skills. From a meet and greet at the airport to goodbyes at the end, your guide will keep watch on your seamless skiing experience. 
Semi-guided experience is perfect for independent skiers who enjoy a helping hand when choosing the resorts, restaurants and other attractions but like to do them on their own. Our guides will meet you at the airport and assist you with the hotel transfer. On the first day, your ski instructor will brief you about the itinerary and guide you around the resort. After that, you will be able to enjoy you skiing holidays on your own. If you wish, the instructor can join you at every new resort to help you familiarize yourself with a new place.
Would you like to spend your honeymoon skiing in the Swiss Alps? Or perhaps another special occasion? Our luxury 10-day Swiss Alps Ski Trip offers a perfect, stress free stay, where everything is taken care of – with you in mind. Our luxury offer includes a special selection of hotels, as well as full guide assistance and a luggage transfer. 
"A pair of skis are the ultimate transformation to freedom."
-Warren Miller-
Beyond the slopes: non-skiing adventures in Swiss Alps
While skiing is probably the main activity you're after, it's definitely worth exploring other non-skiing winter activities Swiss ski resorts offer. We will be happy to include them in your Swiss Alps ski trip 10 days package.
Swiss resorts deliver a complete winter experience, from ice palaces to luxurious shopping. Starting with the winter sports offer, you may want to try a day of respite from the slopes with casual snowshoe hikes. Even if you haven't tried it before, don't worry, it's very easy.
If you wish, you can test your skills in cross-country skiing, conquer your fear of heights with zipline rides or try sledging. Sledging is widely practiced in Switzerland by children and adults alike and it's a perfect activity to spend a fun family day.
Another idea is to have a snowmobile ride and discover a new perspective on the Alpine landscapes. Ski resorts don't go to sleep that early: enjoy a drink or two at one of many apres-ski bars and restaurants or join horse-drawn sleigh ride.
And after a whole day in the snow, rejuvenate at one of the exquisite spas.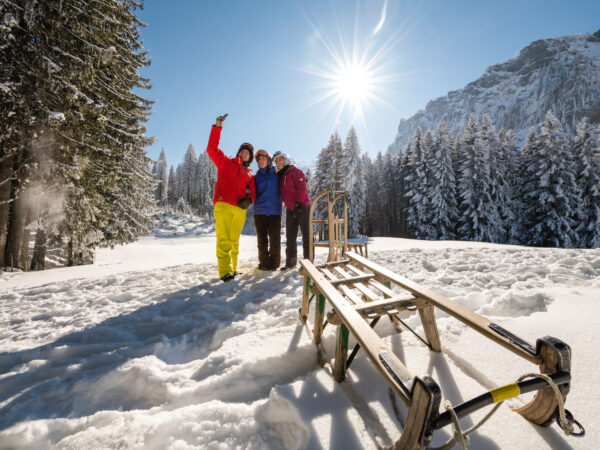 My-Mountains: elevating your Swiss ski holiday experience
At My-Mountains our goal is to make your dream holidays come true.
Our Swiss Alps ski trip 10 day package is flexible and we will be happy to accommodate any last-minute changes and customization. We will keep you informed through transparent and open communication, empowering you to make informed choices.
After all, we want to create a ski holiday that's uniquely yours.
We aim to make your holidays effortless so that you don't have to worry about anything, from accommodation to transfers and dinner reservations. With My-Mountains you will experience unmatched service that makes sure every last detail of your ski holidays is perfect.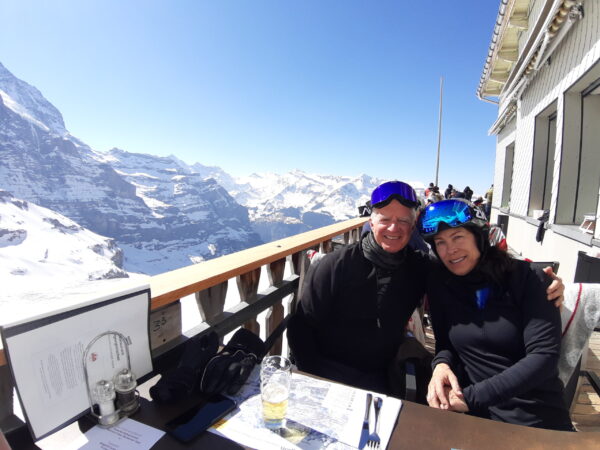 Crafting unforgettable ski memories in Switzerland
Switzerland's alpine grandeur invites you to embark on a Swiss Alps Ski Trip 10 days package that transcends ordinary vacations. With its diverse resorts, captivating itineraries, and a wealth of both skiing and non-skiing activities, every moment spent in this winter wonderland is a testament to the beauty of the Swiss Alps.
Partnering with My-Mountains ensures a journey tailored to your desires, making your Swiss ski holiday an experience that resonates with luxury, authenticity, and lasting memories.
Check out our latest Articles: