Swiss Luxury Ski Experience: Why Switzerland Should Be Your Next Luxury Ski Destination
Skiing isn't just a sport; it's a lifestyle, and nowhere is this more accurate than among the snowy hills of Switzerland. Well-groomed slopes and top-quality amenities make it a true paradise for winter sports.
But the vast selection of splendid accommodations, gourmand dining scene, and lavish shopping experience make Switzerland the golden standard for luxury skiing experience.
With My-Mountains holiday concierge services, your skiing holidays will become the epitome of the Swiss luxury ski experience.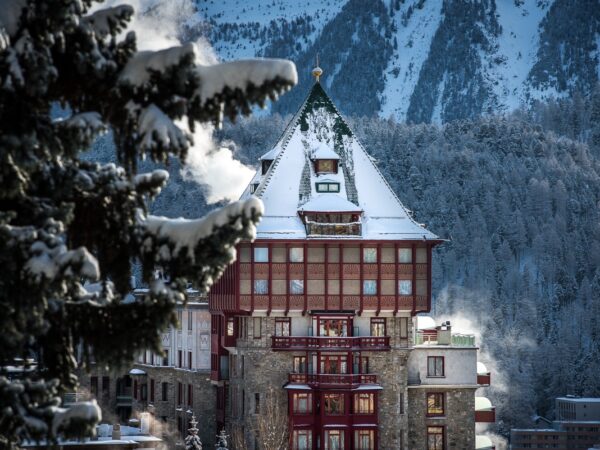 High-end resorts for a lavish ski experience
Swiss luxury ski experience requires a picture-perfect backdrop with perfectly carved sky-high peaks covered in snow, fairytale-like evergreen woods, and quaint streets lit by a row of old-fashioned lanterns. A dream? No, a picture from Gstaad, Verbier, or St. Moritz.
These three Swiss ski resorts boast about their reputation as the most luxurious skiing destinations in Europe and possibly the world. Each has its own unique charm, but they share what is most important for a lavish ski resort: pristine slopes, excellent infrastructure, a selection of lavish accommodations, and a fantastic dining scene.
Imagine carving through pristine slopes by day and indulging in upscale amenities by night. Swiss luxury ski experience is a harmonious fusion of world-class skiing and extravagant experiences that cater to your every whim.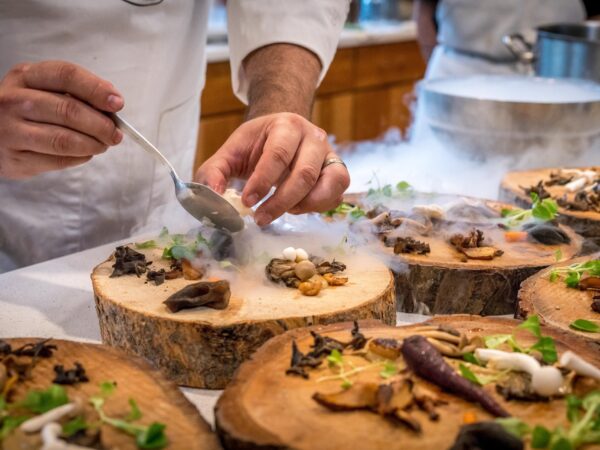 Gstaad
Gstaad is a mix of old-world charm and modern opulence. Julie Andrews described it once as a "paradise in a crazy world," and we couldn't agree more. Every year in December, this sleepy Alpine village changes into a scene from a holiday movie. Traditional chalets are covered in snow, and the main streets are abuzz with crowds looking for an evening adventure that will complete their fantastic day on the slopes. Gstaad changes little, and that's what keeps people coming year after year.
St. Moritz
St. Moritz epitomizes glamour, where well-appointed accommodations meet Michelin-starred dining. It's probably one of the most well-known resorts in Europe and where widespread passion for winter sports began. Exclusive 5-star hotels, fine dining restaurants, glitzy bars, and a luxurious shopping experience make St. Moritz the Swiss capital of winter chic.
Verbier
And then there's Verbier, a haven for skiing aficionados seeking upscale relaxation. Verbier seemingly has everything. A perfect mix of varied terrain and vibrant atmosphere permeating its streets dotted with apres-ski bars, make it a perfect spot for everyone looking for an out-and-out skiing experience. Located in southern Switzerland, among the breathtaking peaks of the Valais Alps, Verbier marries the typical charm of a Swiss Alpine village with a world-class amenities.
Zermatt
Who hasn't heard of Zermatt? A world-class ski resort, the birthplace of mountaineering, and one of the most classy places to go skiing on your holiday to Europe. Zermatt is located in a remote valley of Switzerland and surrounded by awe-inspiring nature: from the famous Matterhorn to 13 other peaks, fabulous glaciers, a dense network of trails, and first-class infrastructure, Zermatt is definitely a premiere skiing destination. Long years on the market turned it into the first-choice resort for skiers with more sublime tastes. Michelin-star restaurants, opulent hotels, and top-notch amenities with 220 miles of pristine slopes, make Zermatt a hotspot on the European skiing map.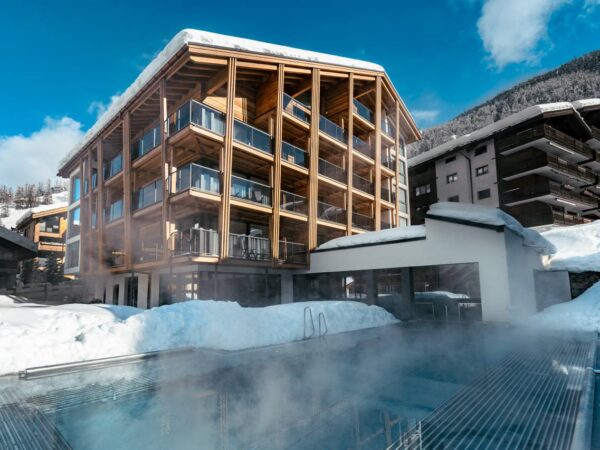 Indulgence beyond skiing
After a day of conquering the mountains, it's time for indulgence. First, immerse yourself in après-ski delights at one of many high-end outdoor and indoor bars and restaurants.
Walk down the main streets in Verbier or Gstaad and let yourself be drawn to the opulent parlors offering something for the body and the soul.
After the apres-ski and a quick refreshment, it's time to eat. Luxury Swiss ski resorts are a true heaven for gourmands. Michelin-star restaurants dot the ski resort maps and offer unparalleled high-end dining experiences. Many fine dining restaurants in Switzerland specialize in cooking exclusively from local produce, and their menus change seasonally to reflect the Alpine flora and fauna.
When your body gets tired from snowy adventures, pamper yourself at one of the many wellness areas available in every resort. Explore opulent wellness centers that offer yoga classes with mountain views and relaxation activities that range from meditation to thermal baths.
"There is no such thing as too much snow."
-Doug Coombs-
Luxury ski holiday concierge services
However, the secret to a true Swiss luxury ski experience is not hidden in opulence or extravaganza. It's rather a matter of personalized and authentic relationships between the clients and the service provider, built on trust and a sense of security. After all, you're after a unique experience tailored especially for you and your loved ones. Luxury service specializes in crafting tailor-made offers that consider all your wishes and create something spectacular. It should reflect who you are and respond to what you need. And that's exactly what your luxury skiing holidays with My-Mountains will be about.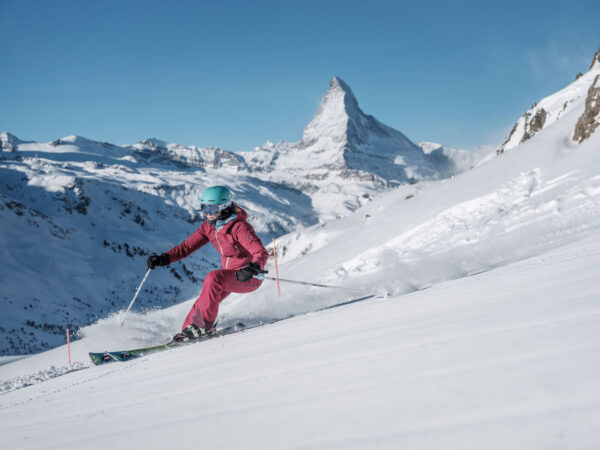 Crafting your luxury ski retreat
Tailored skiing itineraries are the cornerstone of a seamless Swiss luxury ski experience. With My-Mountains, you can choose between customizable ski holiday packages and personalized holidays created for you from scratch. We will take care of everything, from collecting ideas to booking accommodations that make you feel at home to transfers and dinner reservations.
We will be happy to accompany you during your stay; let our guides and English-speaking ski instructors help you navigate the resorts and share their knowledge about the history and culture, as well as the best and least crowded slopes, luxury apres-ski spots, and places to shop.
Pamper yourself with a stress-free holiday: let us take care of the logistics while you immerse in the lavish world of winter luxury. Investing in your adventure and well-being makes for a holistic and unforgettable luxury ski retreat.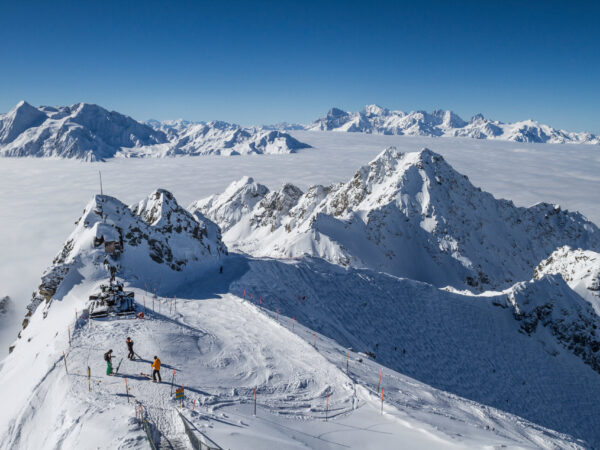 Luxury ski holidays in Switzerland are a harmonious symphony of adventure and extravagance. With world-class resorts, opulent amenities, and a commitment to wellness, these alpine getaways redefine what it means to embrace the snow-covered slopes in style.
So, whether you're seeking the thrill of skiing or the serenity of relaxation, the Swiss luxury ski experience caters to your every desire, crafting memories that linger long after the snow has melted.
Check out our latest Articles: