Choosing the right ski school might sound challenging especially if you want to get specially tailored courses according to your abilities. That's why we want to introduce you to Engelberg Ski School headed by My-Mountains Team. Our team of licensed Ski Instructors offers lessons of skiing to people of all levels. Whether you want to try skiing or snowboarding for the first time or improve your skiing experience our Team is ready and happy to teach you.
Check out why you should choose My-Mountains.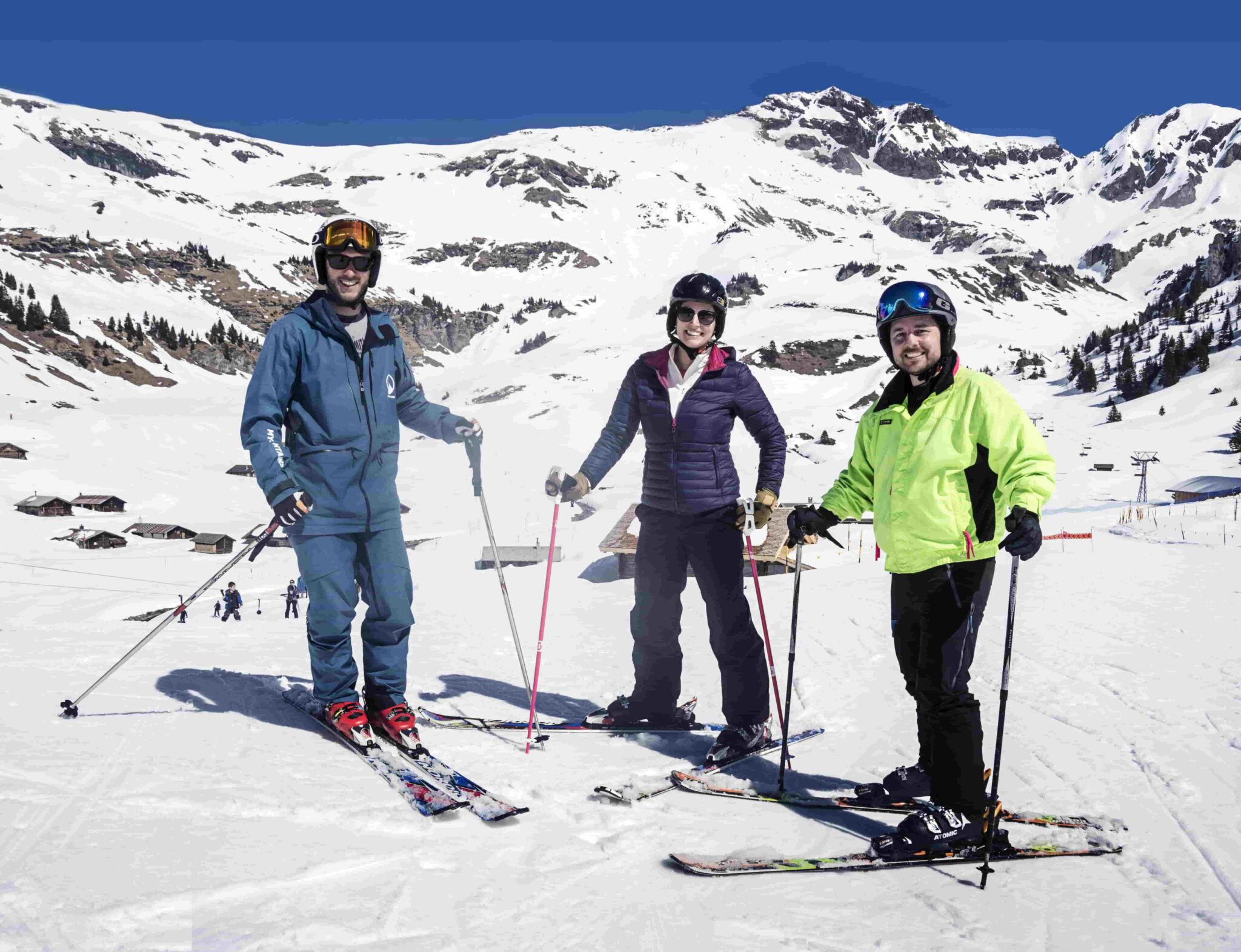 How to choose the best Engelberg Ski School?
The first question you have to ask yourself is: why do you  need a ski instructor or a ski course? Is it for you, partner or to enjoy it with your friends or family?  
Whether you're a snowboarder or a skier, My-Mountains Engelberg ski school has a course to fit everyone. No matter if you come solo, in pairs, or with a large family, our school offers different types of classes.
In case you want to take your kids skiing for the first time, it's incredibly essential not to teach them skiing by yourself. Our ski instructors know how to specially tailor lessons to get the best out of your child. Ski instructor is not only a person who needs to teach you skiing. He or she will be one of the most important factors to have a successful holiday. Besides they'll show you skiing, our team of local guides may help you discover the rest of the resort. You'll be able to enjoy not only a super-tasty Swiss cuisine but also to try many other snow activities.
"Life is too short to ski badly."
The perfect Engelberg ski school for families with kids
Our ski instructors know how to occupy kids' attention by using a wide range of fun and games. In the end, that's something that kids adore. My-Mountains Engelberg ski school presents not only a beautiful Swiss village but also a great place to spend a family holiday. A small resort called Brunny is settled on the east side of the mountain. It's suitable for beginners that are allowed to skin in blue runs. Besides Brunni has plenty of facilities and services for families, the rest of the resort offers you to enjoy tobogganing and visiting Trübsee snow park.
We are sure that no person doesn't like racing down the track on a tire. The magical and polished carpet of snow will whisk you down quickly and make you ask for more. On the other hand, the cable car offers incredible views. There's also a rotating cable car that can sweep you up towards the summit of Titlis.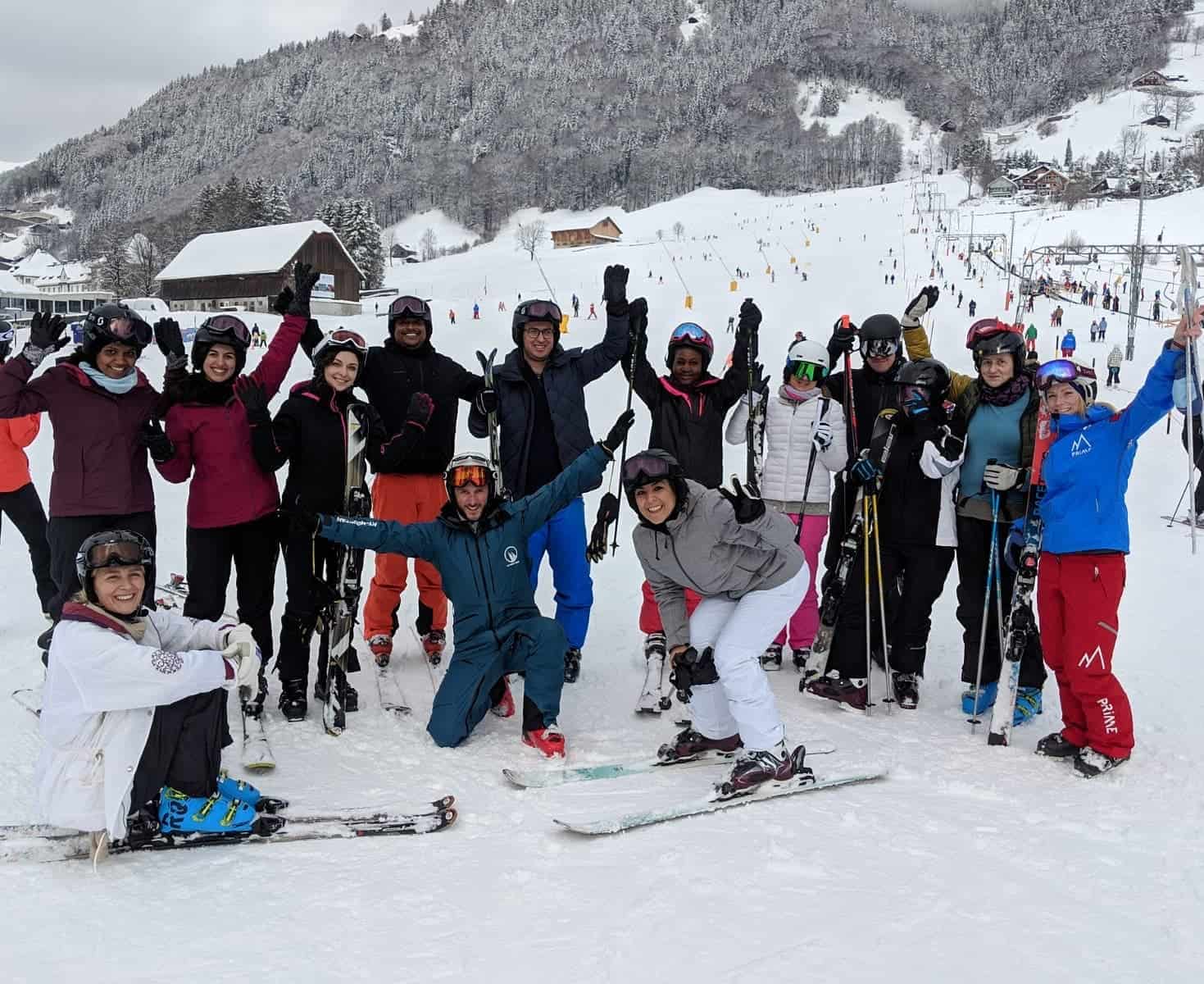 Engelberg ski school for experts
Experienced skiers can enjoy black and red ski runs. The Laub run is settled 1,000 m (3,280 ft) down a steep face with splendid views of the town. On the other hand, Galtiberg's run is less popular and ends among trees and streams. Therefore, a guide is essential. In case you are a lover of adrenaline, we also advise you to try off-piste skiing. The best route leads from the top of the Jochpass area to Engstlenalp. However, it's advisable only for pro skiers.
Intermediate school
In case you're an intermediate skier, then you can ski through the Jochpass area. It's not only quieter than Titlis, but it also offers dozens of enjoyable red and blue runs.
The best time to have classes here is early in the morning. In that way, you'll escape the crowd and will enjoy a quiet atmosphere. To sum up, the Engelberg has the piece of cake for everyone!
Check out our latest Articles: