Discover The Best Places To Ski In Switzerland With My-Mountains
Switzerland is undoubtedly one of the best skiing holiday destinations in the world.
Breathtaking Alpine vistas, excellent infrastructure, and a huge selection of charming and luxury lodgings make it a jewel among other destinations.
However, choosing the right Swiss ski resort might sound challenging.
That's why My-Mountains  team compiled a list of 5 best places to ski in Switzerland.
Let's have a look.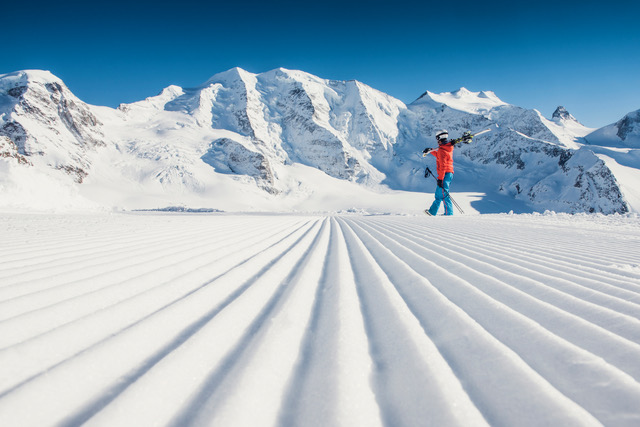 #5 Andermatt
Skiing in Andermatt is one of a kind experience. This hidden gem of Switzerland is slowly becoming more renowned among skiing aficionados. With a total of 12 lifts and 120 km or 75 miles of slopes, Andermatt offers one of the best snow conditions in central Switzerland. Nestled on the hills of breathtaking Sedrun and Disentis massifs, making for stunning panoramic vistas that can be amired from the slopes. Andermatt has a freeride park and boasts fantastic off-piste runs. For those who love post-skiing socializing, Andermatt offers a delightful selection of apres-ski open air and indoor bars to choose from.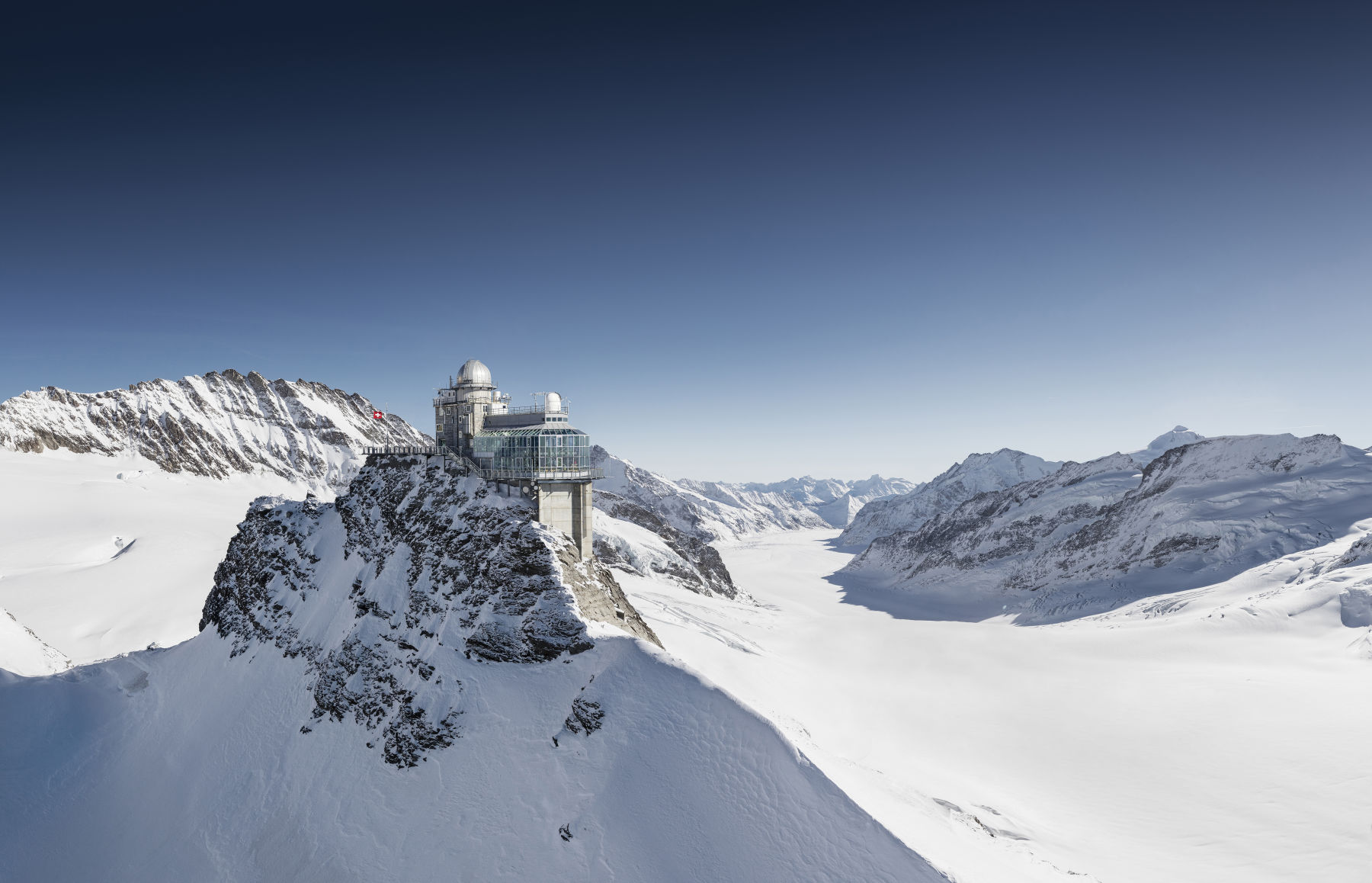 #4 Jungfrau Region
Jungfrau region is one of our favorite ski regions with one of the best ski resorts in Switzerland. Grindelwald and Wengen, two quaint alpine villages, share over 220 km (136 miles) of pristine slopes with various gradients making it one of the most attractive skiing regions in the country. The closeness of Jungfraujoch and glacier skiing areas will give you an unforgettable skiing experience. Children and first-time skiers will live in the Bodmi area with gentle slopes and slow lifts. Intermediate skiers will enjoy more challenging red slopes above Grindelwald. Experts will also find a few exciting slopes in Grindelwald. Black Rock Run and Wengen's Lauberhorn are the two most popular slopes among those looking for a bit of a thrill. Skiing In Jungfrau with My-Mountains Team will undoubtedly give you a different perspective of the area.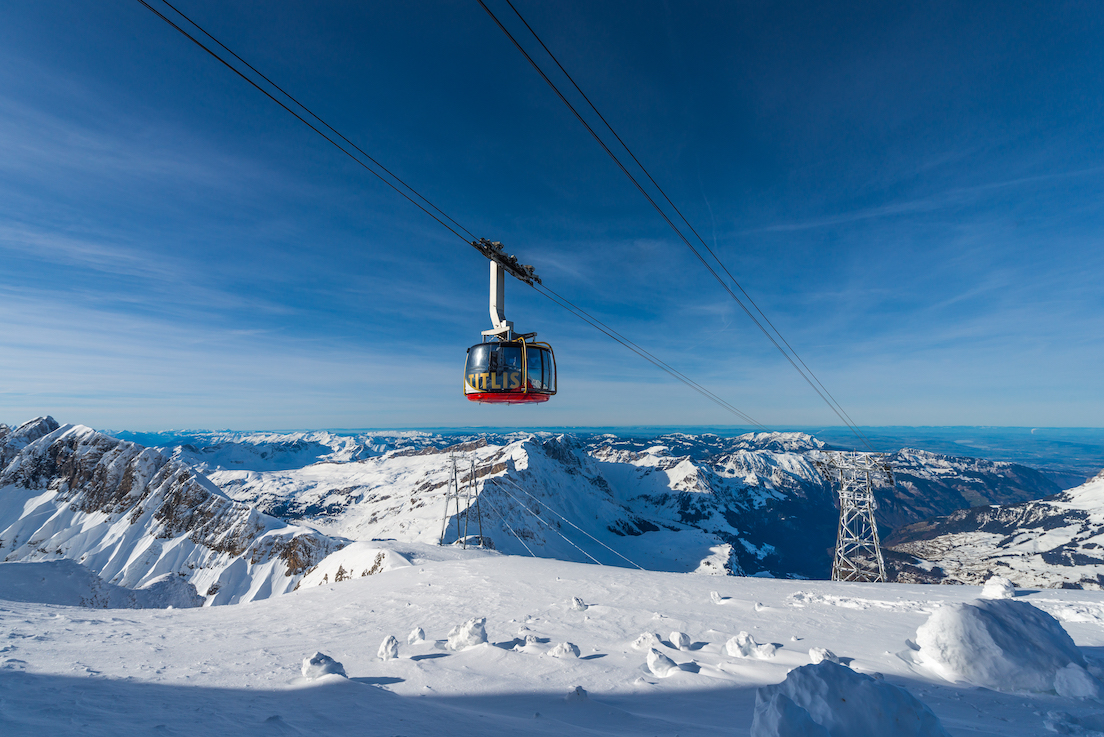 #3 Engelberg
Engelberg is the largest ski resort in Central Switzerland. It attracts thousands of tourists every year regardless of their ski levels. Since it has a wide variety of runs, there is a corner for everyone. Titlis Area at 3.000m (10,000ft) of altitude gives you unparalleled views of the Alps and makes skiing twice as fun. You'll find numerous easy-run slopes on the lower slopes of Gerschnialp, Trübsee, and Untertrübsee. We also advise you to explore other attractions – and there are plenty in the Engelberg area. Titlis Rotair, Glacier Cave, Cliff Walk, and Ice-Flyer chairlift will provide you with a memorable experience, making Engelberg one of the best places to ski in Switzerland.
#2 Zermatt
Zermatt is a true jewel among the Swiss ski resorts. Despite its long-standing fame as one of the best places to ski in Switzerland, it has preserved its old-world charm. Besides being the highest-located Swiss ski resort, it's also one of the biggest. It offers ski areas Zermatt-Matterhorn (CH) and Breuil-Cervinia (IT), amassing a staggering 360 km (223 miles) of slopes. Ski under the iconic peak of Matterhorn, the most photographed mountain in the world, enjoy one of the best snow in Switzerland, The area is famous for blue, red, yellow, and black runs that promise fantastic skiing.
Tourists may use cable cars and Matterhorn glacier rides to get to different areas and summits. Besides pistes for experts, Zermatt also offers pistes for beginners. Rothorn-Sunnega is known as the chocolate side of the Matterhorn. The family park Sunnegga is a magnet for kids. Therefore, the parents can be sure they'll not become bored.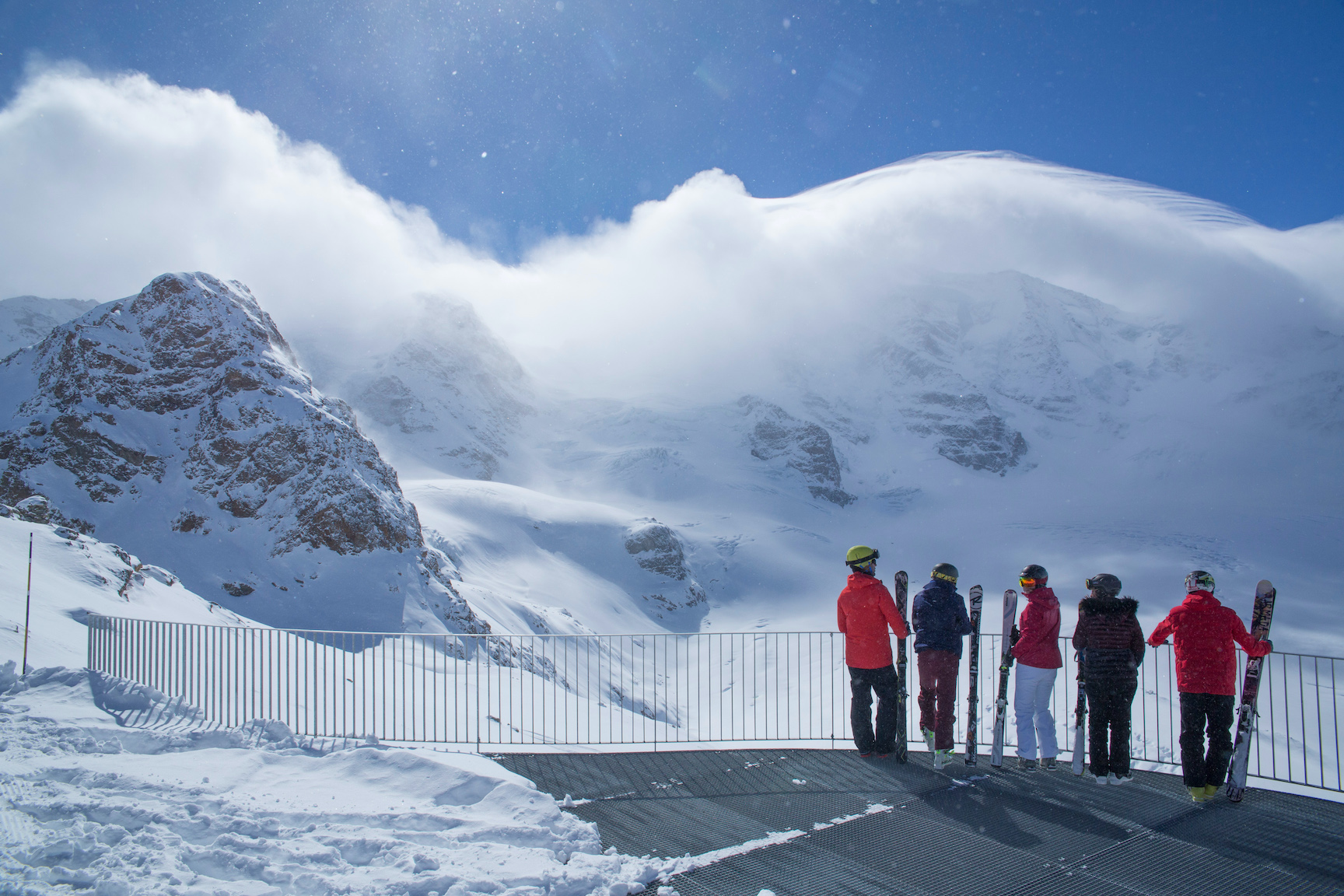 #1 St. Moritz 
Chances are, you've already heard of St. Moritz. Considered the birthplace of winter tourism in Switzerland, St. Moritz is a mecca for skiers looking for a perfect mix of sport and luxury. Renowned for its excess, St. Mortiz offers glitzy hotel resorts, lodges, apartments, and pristine ski areas with runs totaling a staggering 350 km.
It's not without a reason that St. Moritz hosted the Winter Olympic Games twice. Situated in a fairytale-beautiful valley of Upper Engadine, St. Moritz is surrounded by several above-2000 peaks equipped with nearly a hundred ski lifts. Undoubtedly, its long tradition, winter glitz, and well-groomed slopes earn it a place among the best places to ski in Switzerland.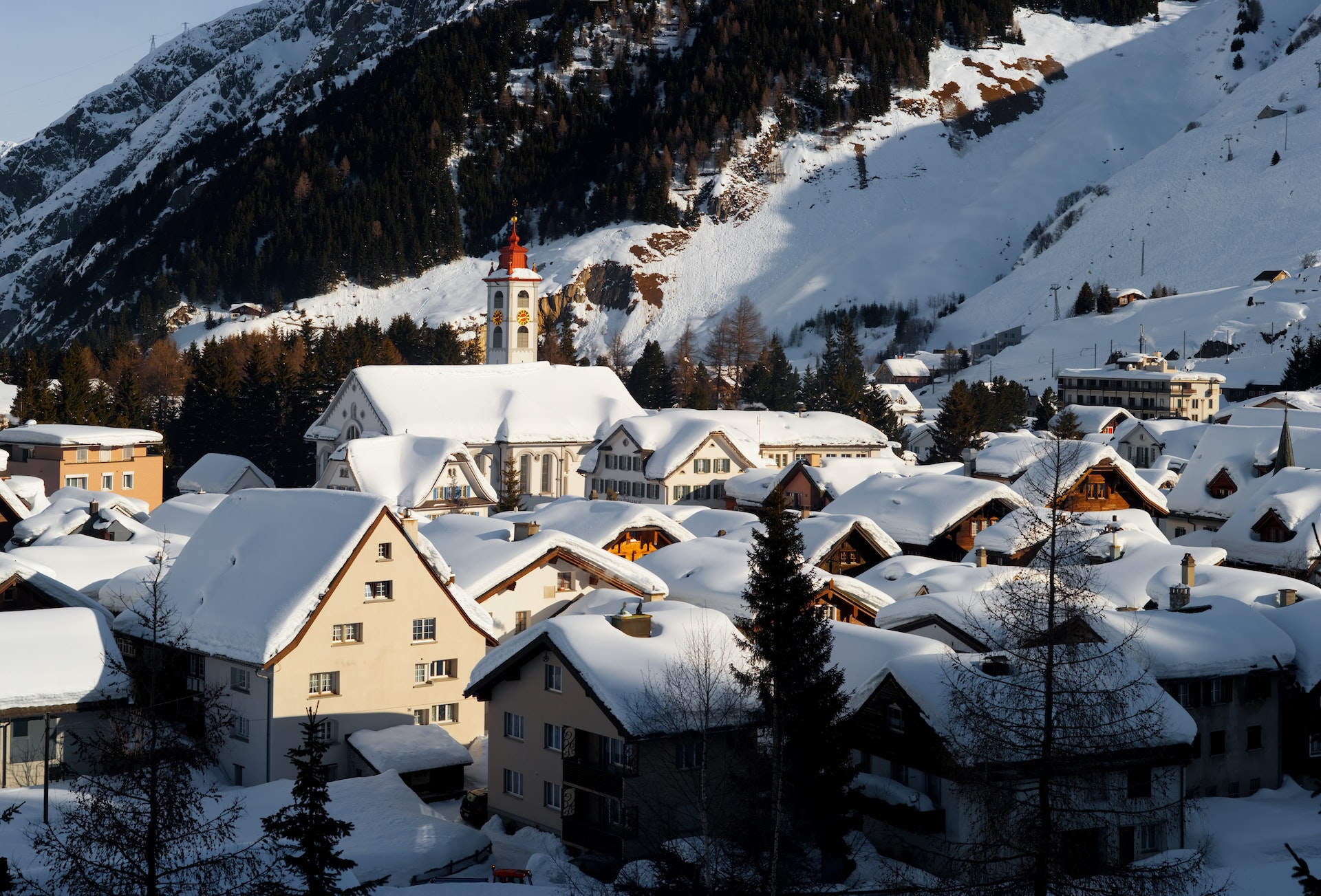 Best places to ski in Switzerland: your take
What do you think about our list of the best places to ski in Switzerland? Of course Switzelrand has plethora of other skiing destinations, from small neighborhood resorts to giant multi-center ski areas. This selection reflects our experience and preferences collected over many years of skiing in this wonderful Alpine country. 
We hope our article will come in handy before choosing your next skiing holiday destination. If in doubt, check our ski packages below: you won't be disappointed.
Check out our latest Articles: