If you've already decided to spend your winter holiday in the Alps, then you probably want to choose the best places to ski in Switzerland. Choosing the right Swiss ski resort might sound challenging. However, one thing is for sure. Swiss powdery glaciers, sky-high peaks, and gently-rolling slopes simply seduce from the first sight. Besides, Switzerland is the home of the most popular ski attractions. Therefore, plethora of fun is guaranteed.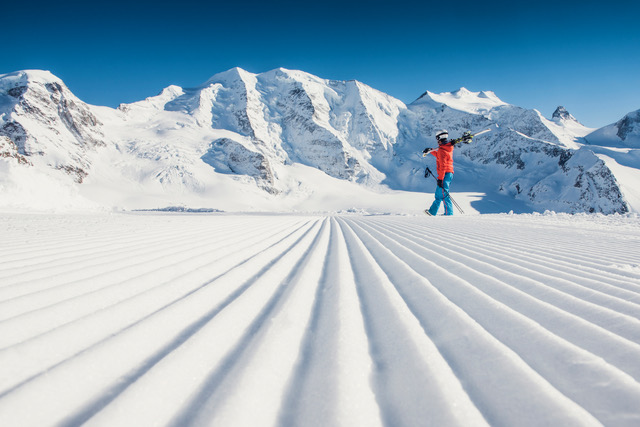 The best places to ski in Switzerland
Grindelwald
Grindelwald is one of our favorite ski resorts in Jungfrau region. This area is good both for beginners and intermediate skiers. However, if you cry for fun, you can head to Wengen for toboggan runs. The gentle Bodmi slopes are perfect for families with kids. They're also suitable for those who are first-time trying skiing. On the other hand, experts will also find their oasis of peace. Black Rock run and Wengen's Lauberhorn are their favorite places that offer an enjoyable skiing. Skiing In Jungfrau With My-Mountains Team will certainly give you a different perspective of the area. 
Engelberg is the largest ski resort in  Central Switzerland Switzerland. It attracts thousands of tourists every year regardless of the level of skiing. Since it has a wide variety of runs, there is a corner for everyone. Titlis Area at 3.000m (10,000ft) of altitude make both skiing and snowboarding fun. On the lower slopes of Gerschnialp, Trübsee, and Untertrübsee, you'll find numerous easy-run slopes. On the other hand, we also advise you to explore other adventures. Titlis Rotair, glacier cave, cliff walk, and Ice-Flyer chairlift will provide you with a memorable experience.
Luxurious St. Moritz is the birthplace of alpine winter tourism. It is first opened in the distant 1864. Besides, it's hosted the Olympic games twice. Aside from its long skiing tradition, St.Moritz represents a favorite resort of many celebs. Therefore, you should undoubtedly consider it for one of the best places to ski in Switzerland. With 88 pistes over four separate sectors, St.Moritz is the synonym for fun.
St.Moritz is divided into 3 bases – Dorf, Celerina, and Bad.
The glitzy village of Dorf is famous for luxurious restaurants, and buzzing nightlife. Therefore, this spot may be the right pick for those who want to have a little bit of everything on their vacation.
On the other hand, Bad is a much more low key. It's particularly popular among sporty tourists who want to spend their vacation in skiing. Furthermore, the pearl comes in the end. The village of Celerina shines a strong Italian spirit. Hence the nickname Piccola Milano.
Zermatt is the highest Swiss ski resort. It offers ski areas Zermatt-Matterhorn (CH) and Breuil-Cervinia (IT). The dramatic mountain summit Matterhorn attracts hikers all around the world. The area is famous for blue, red, yellow, and black runs that promise fantastic skiing. To get to different areas and summit, the tourists may use cable cars and Matterhorn glacier ride. Besides pistes for experts, Zermatt also offers pistes for beginners. Rothorn-Sunnega is known as the chocolate side of the Matterhorn. The family park Sunnegga is a magnet for kids, therefore the parents can stay sure they'll not become bored.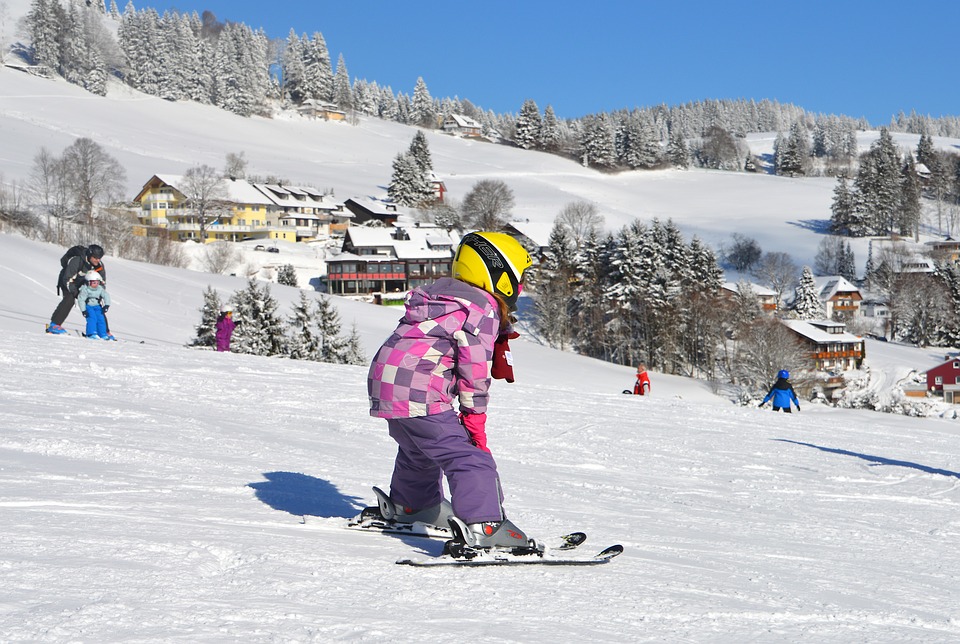 #outdoors #adventure #allinclusive #vacation #destination #hiking #outdooradventure #entertainment #skiinginthealps #switzerland #fun #liveyourmountainpassions #skiwithmymountains #skiing #skiinginjungfrau #jungfrauregion #bestskiplaces 
Check out our latest Articles: