First Ski Lesson - Everything you need to know
Making a decision to start your first ski lesson might sound challenging. That's why we want to provide you with the best tips and info about buying your very first ski equipment!
What do I need for my first ski lesson?
We bet you've asked yourself this question at least once. However, before making a final decision for taking ski lessons, you also need to inform yourself about different ski equipment.
Regardless of age, trying a new sport can be discouraging. It often happens because people are unfamiliar with both the equipment and the environment. However, skiing needs to be fun, exciting and relaxing experience both for your body and mind. 
In order to help you, we want to provide you with all the necessary information.
"A bad day skiing beats a good day at work"
Wear appropriate clothing for your first ski lesson
From the moment you made a decision to spend your holiday on the snow, there are probably lot of things going through your mind. Undoubtedly, skiing is fun and exciting sport that offers you to experience insane mountain landscapes. However, without any preparation, you will probably spend more time on sledgers than on skis. One of the first things to have successful lessons presents clothing. It definitely comes to the first place.
Different ski clothing can be bought either online or in local shops. Another great places for buying awesome ski clothing are second-hand shops, but you need to be lucky. Sometimes you can find great stuff at reasonable prices. On the other hand, most people rather want to rent their ski equipment. Here you can certainly rent some of the best ski equipment for your first ski lessons.
The good news is that most rental shops offer new equipment each season. So, instead of using the same skis over and over again, one of the benefits of renting is that you can find higher performance equipment as you improve your skills.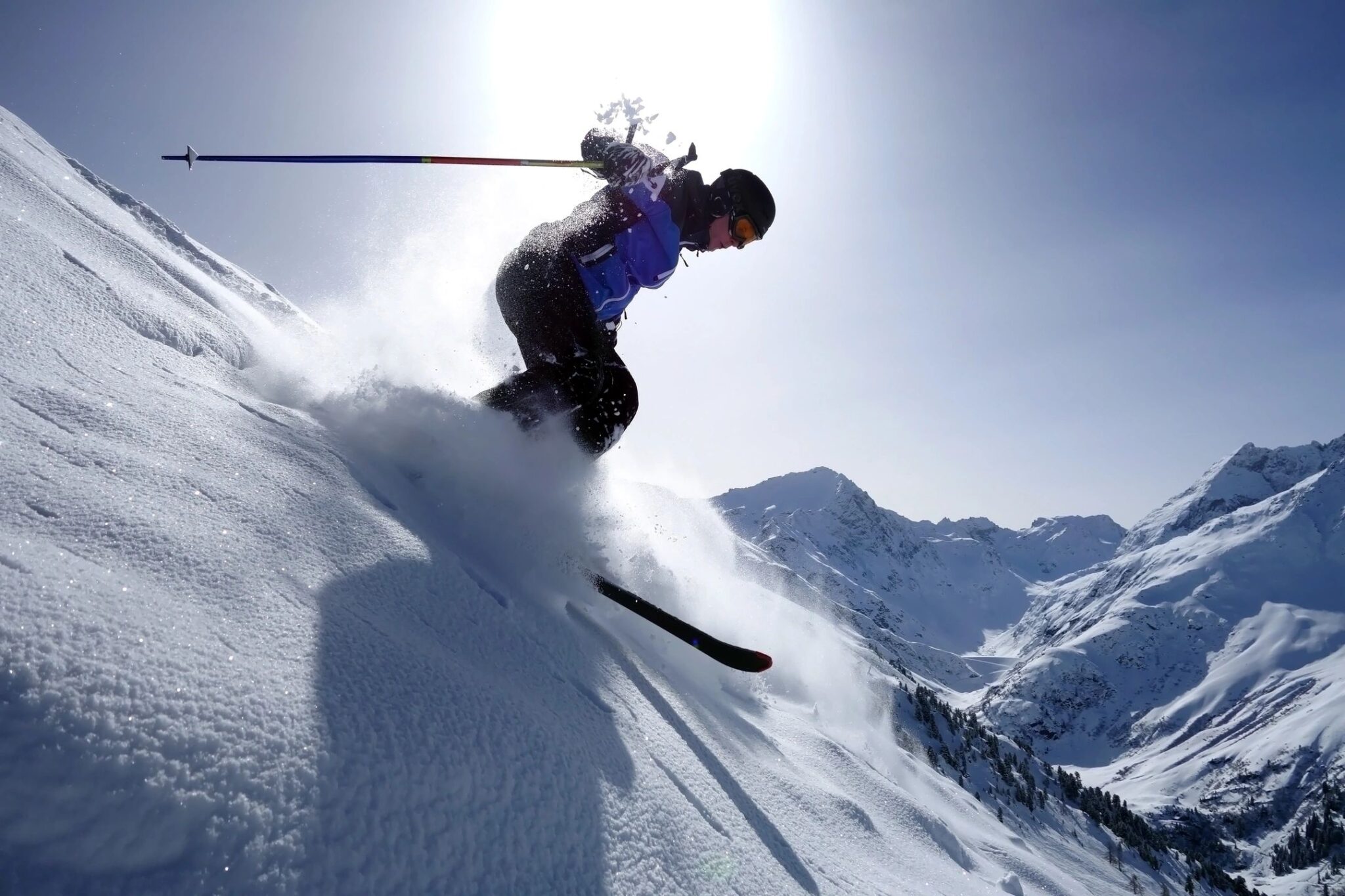 First ski lesson- What to wear?
Since the weather on mountains can be tricky, our advice is to dress in layers. It's important to be prepared for the weather and temperature changes. It might look like it's sunny outside, however, wind can make you regret for choosing to spend a vacation skiing. Therefore, we advise you to check the list of the following equipment for your first ski lesson.
Ski pants, boots and, jacket
One of the most important ski equipment present ski pants, boots, and jacket that will protect you from cold weather, snow, and wind.  We highly recommend you to find the warm, padded jacket, specially made for mountain conditions that will be waterproof and windproof at the same time.
Ski socks
Ski socks need to keep your feet dry and warm. There is a common misconception that cotton socks will make your feet warm. Cotton did not approve to be a good temperature regulator. Therefore, we advise you to always wear wool socks or some other thermal socks. Since modern ski boots are well insulated, you'll not probably need thick socks. Thin socks are suitable for circulating warm air inside the boots. 
Mittens or Gloves
Water-resistant and breathable mittens or gloves are definitely 'a must' in order to keep your hands dry and warm. They're certainly one of the most needed ski details.
Thermal underwear
Thermal underwear is highly recommended. Despite the name, it maintains a normal body temperature and will not make you sweat.
Neckwarmer
Find Neckwarmers of Merino wool, soft fleece, or other breathable fabrics. Not only it will stop the wind going down your neck, but will also help in keeping your mouth and nose warm. Another great option is to wear a scarf you already have one.
Ski Helmet
Don't go skiing without a helmet! Whether you take your first ski lesson or you're an expert already, don't go on snow without it. By using a helmet, you'll not have to worry about falling down.
Goggles
Sun glasses or ski goggles? Remember that glow reflecting off the snow? Well, with the help of goggles now you can forget that dazzling moment. When taking your first ski lessons, wearing appropriate goggles will protect you from UV rays and snow falling directly into your eyes. Therefore, we highly recommend you to find goggles with anti UV protection, a double lens with the ventilated frame, and soft memory foam on edges.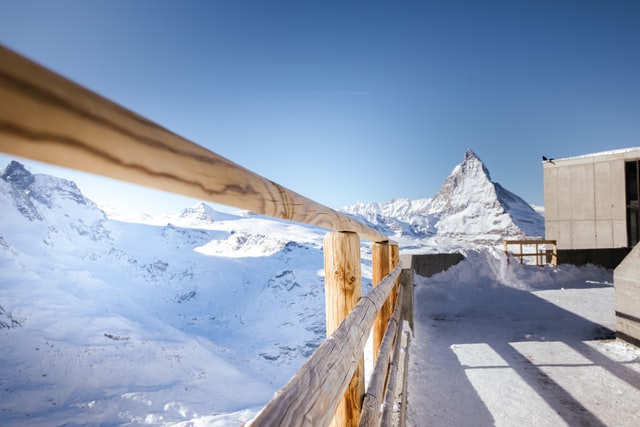 A lot of layers
We always say: ''One layer more is better than one less''. Wearing clothes in layers will help you keep your regular body temperature!
Well of course then you need a pair of skis, ski-boots and sticks. A local rental shop will definitely be the best spot to get advice and to gear up for your lesson.
* Some extra tips: You don't want to forget a sunblock cream. The sun in the mountains can be very strong and UV rays are also much worse than in the city. Due to this reason, always take your sunblock cream with you! During your ski lessons, you may also want to have some water or warm tea with you. It will keep you hydrated, while small snacks can keep your optimal energy level.
To find out the best ski resorts in Switzerland, click on the following link.
Don't forget to book your first ski lessons with our best ski instructor.
Check out our latest Articles: