Discover The Best Switzerland Vacation Packages
What is your favorite season of the year?
Regardless of whether you're a summer or winter kind of person, My-Mountains offers Switzerland vacation packages designed to let you enjoy the nature and culture of this beautiful country.
You can either choose one of our pre-packaged multi-day adventures or simply customize your trip according to your taste. 
We will be happy to welcome you to Switzerland.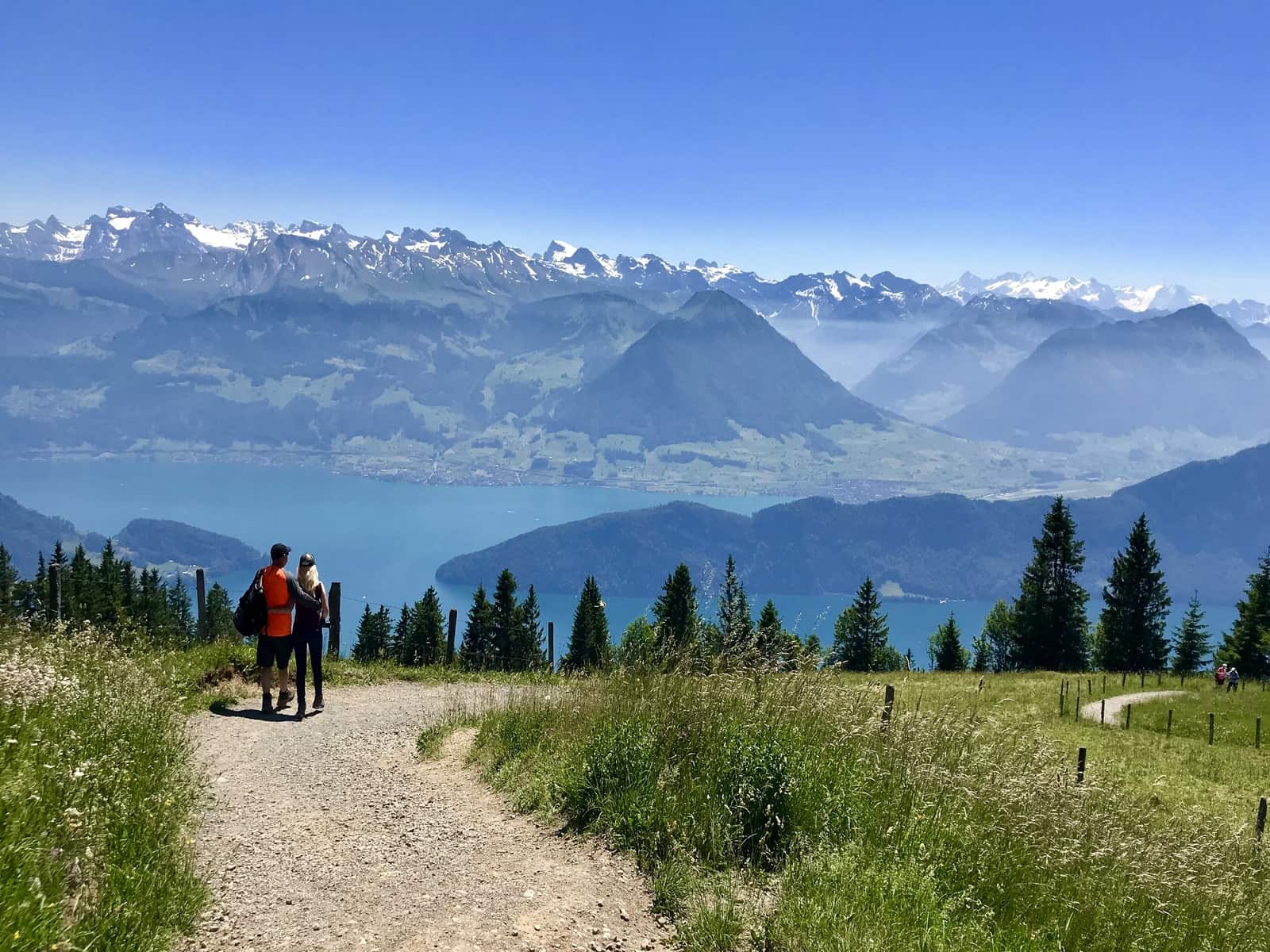 Switzerland vacation packages for hikers
Most of us would agree that outdoor activities are one of the best ways to spend a vacation. Exploring breathtaking nature creates unforgettable moments. And, that's something we live for: new experiences and pleasant memories that make us always want to come back.
If hiking is your cup of tea, My-Mountains has a wide range of summer Switzerland vacation packages focused on exploring everything the Swiss Alps have to offer. Besides Lake Lucerne, Titlis, and Grindelwald, with us, you can also visit Mt. Rigi, Mt. Pilatus, and Zermatt with the majestic view over the Matterhorn, and many others.
Hiking is one of the best ways to experience nature firsthand, and we promise you that you'll have lots of fun. Our guided hikes are usually up to T3 level (mountain trails) and are all customizable, meaning that we can adjust the difficulty to your level of fitness. You can check the Switzerland hiking classification to understand better what to expect. You may also want to check out our hand-crafted 10-day private hiking tour.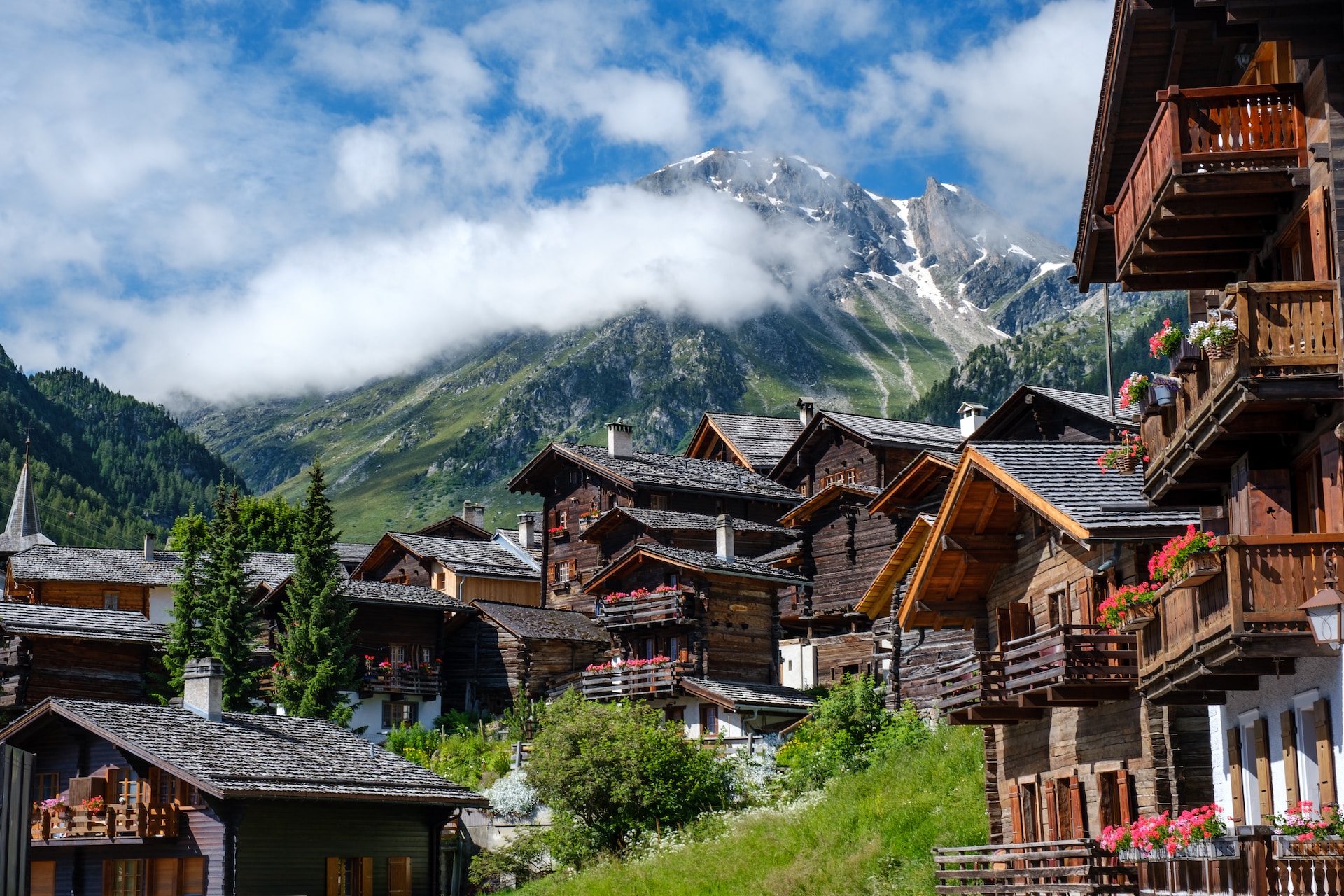 Guided hiking experience
Our Switzerland vacation packages are semi- or fully guided.
Exploring the terrain with local guides is priceless. They'll not only show you hidden Swiss gems but will also provide you with useful tips.
We all know that Switzerland is the country of chocolate, cheese, and watches. Therefore, leaving without buying any of those souvenirs will be a shame. And since we want to spice up your hiking tour, we'll take you to discover the secrets of making cheese.
Paragliding 
Our Switzerland vacation packages provide more than one type of thrills. Aside from trying regular hiking, you may also request to go paragliding, sky diving, or rafting.
Besides checking out our Switzerland vacation packages, you can always choose to customize your adventure with us. 
"An early hiking walk is blessing for your body and mind." 
Switzerland vacation packages for ski lovers
For all winter lovers, we have amazing 3, 7, or 10-day all-inclusive packages for skiers and for non-skiers alike We offer amazing winter adventures like visiting ice caves, snowshoeing, winter hikes, sledging, snow tubing, zip lining, snowmobile and much more.
If you fancy getting some ski lessons our team of ski instructors will help you polish your skills in the most beautiful ski resorts.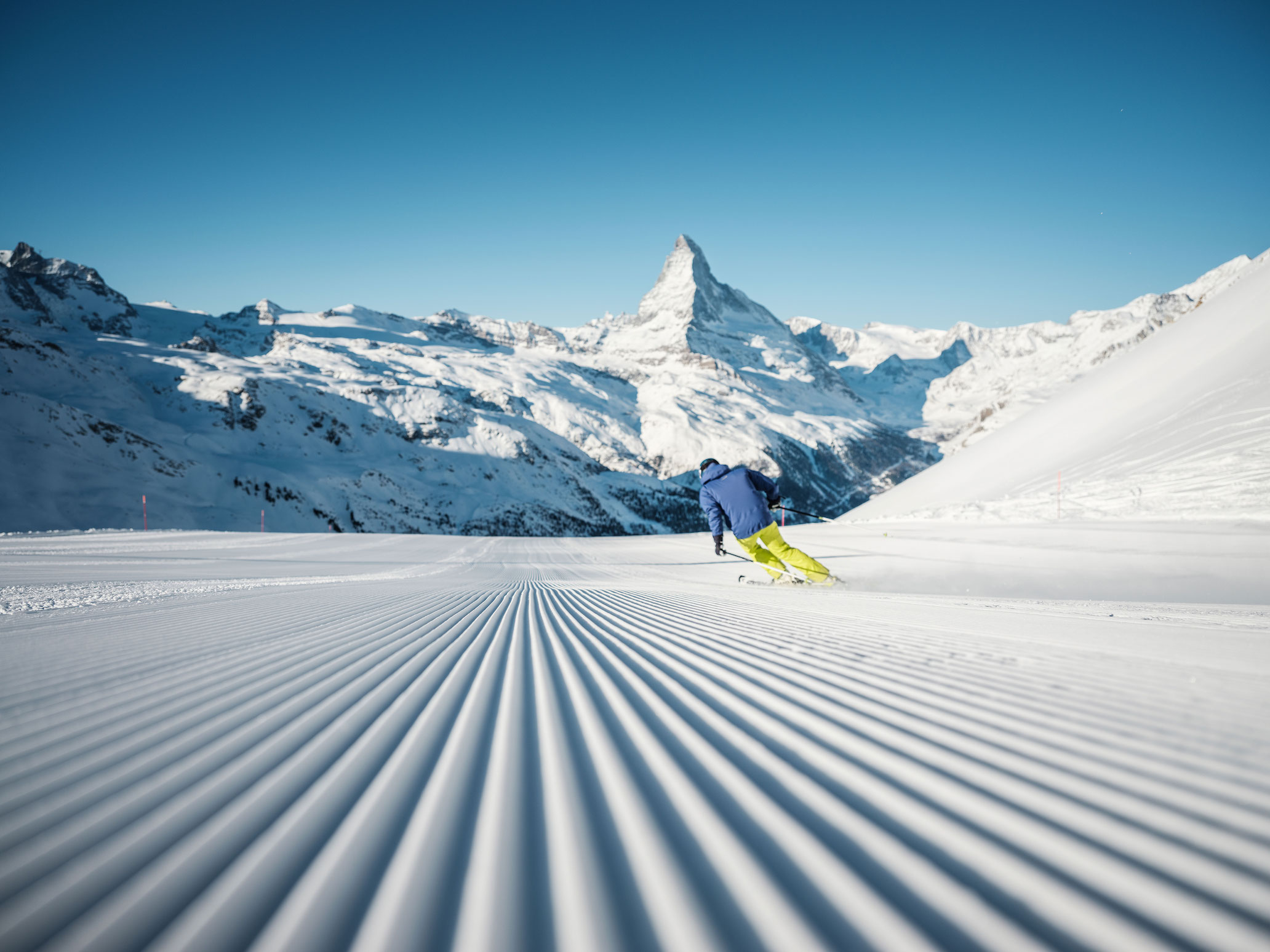 Best winter destinations
Besides Engelberg, you may enjoy ski holidays in St.Moritz, Zermatt, and Jungfrau. Each of these ski resorts has pistes of different levels, both for inexperienced and experienced skiers.
If you're searching to spend a winter holiday with your family, then you'll surely love our private ski lessons. Our all-inclusive ski holiday offer is a  great opportunity not only to learn skiing but also to enjoy your holidays to the fullest with your loved ones. Our qualified ski instructor will tailor the program according to your needs.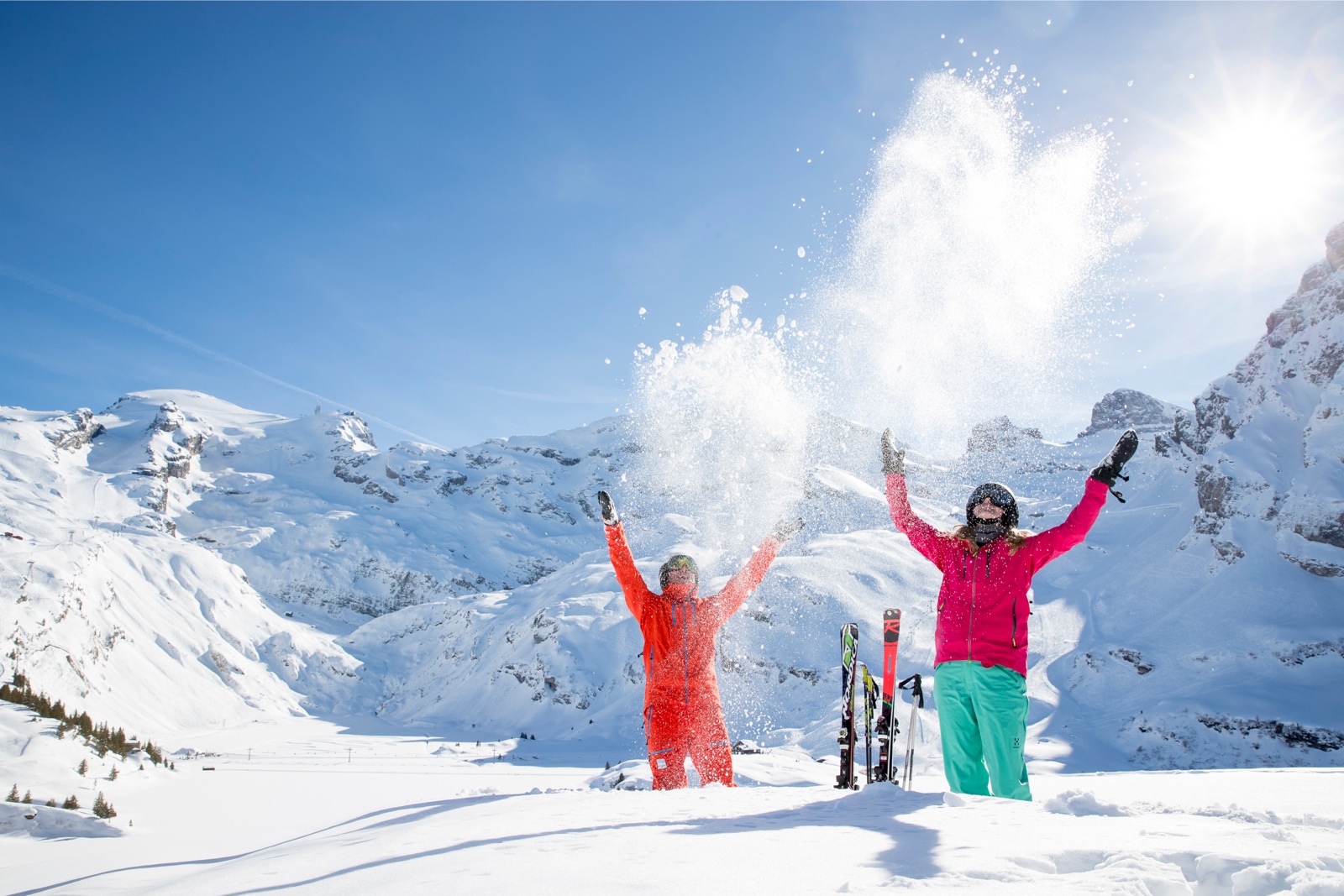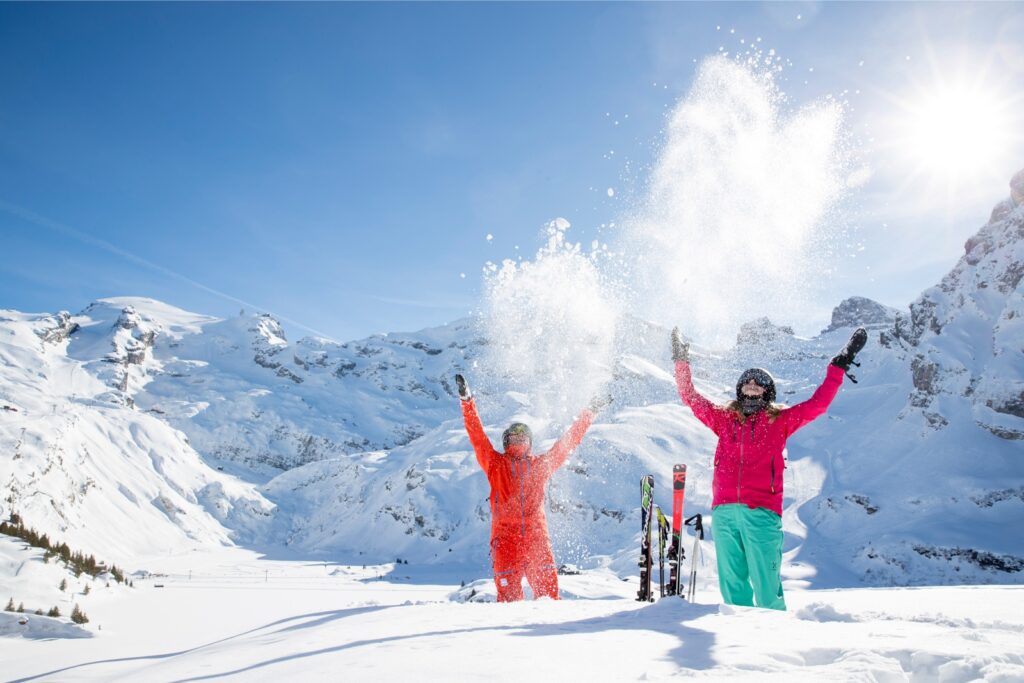 Bespoke holiday experience
Almost 80% of our clients decide on a custom tour.
Why? Because our customs Switzerland vacation packages are designed with you in mind. We want to deliver a 100% bespoke experience tailored to your needs and preferences.
You're unique, so should be your holiday.
To book with us, check out our ski packages or fill out our design your trip form. We should get back to you within 2 business days with your bespoke quotation.
Check out our latest Articles: