Ski Instructors from My-Mountains Team What makes them masters?

Ski instructors from My-Mountains Team are ready for the new season!
Choose the right ski instructor who will recognize your needs and capabilities! With My-Mountains team you'll be able to learn skiing from masters!
Getting private ski lessons present a big investment of your energy, time and money. Before you decide to take ski lessons, it's  important to be in adequate physical condition and shape. First of all, you need to know that skiing is not an easy task at all. It spends a lot of energy too. Therefore, you'll need some high energy food as well.
However, choosing the right ski instructor plays the main role in improving your ski skills. As a beginner you need to go through adequate training, and ski in accordance with your capabilities. Of course, you should also consider how the class program is organized.
My-Mountains ski instructors keep your health and needs in the first place! They simply know their stuff and don't get afraid of questions. In other words, they're always ready for any kind of unpredictable situation. My-Mountains ski instructors passed a series of tests to prove their proficiency.
Being a good ski instructors implies to be flexible, prepared, and a master of improvisation. In other words, we've got ski instructors to suit you. Our fully-qualified team is available to take you to different group, or private ski lessons. Not only they're creative, but they also help people to overcome their fears and to enjoy every moment spent on the mountain. Overall, our ski instructors offer you from beginner to advanced ski courses.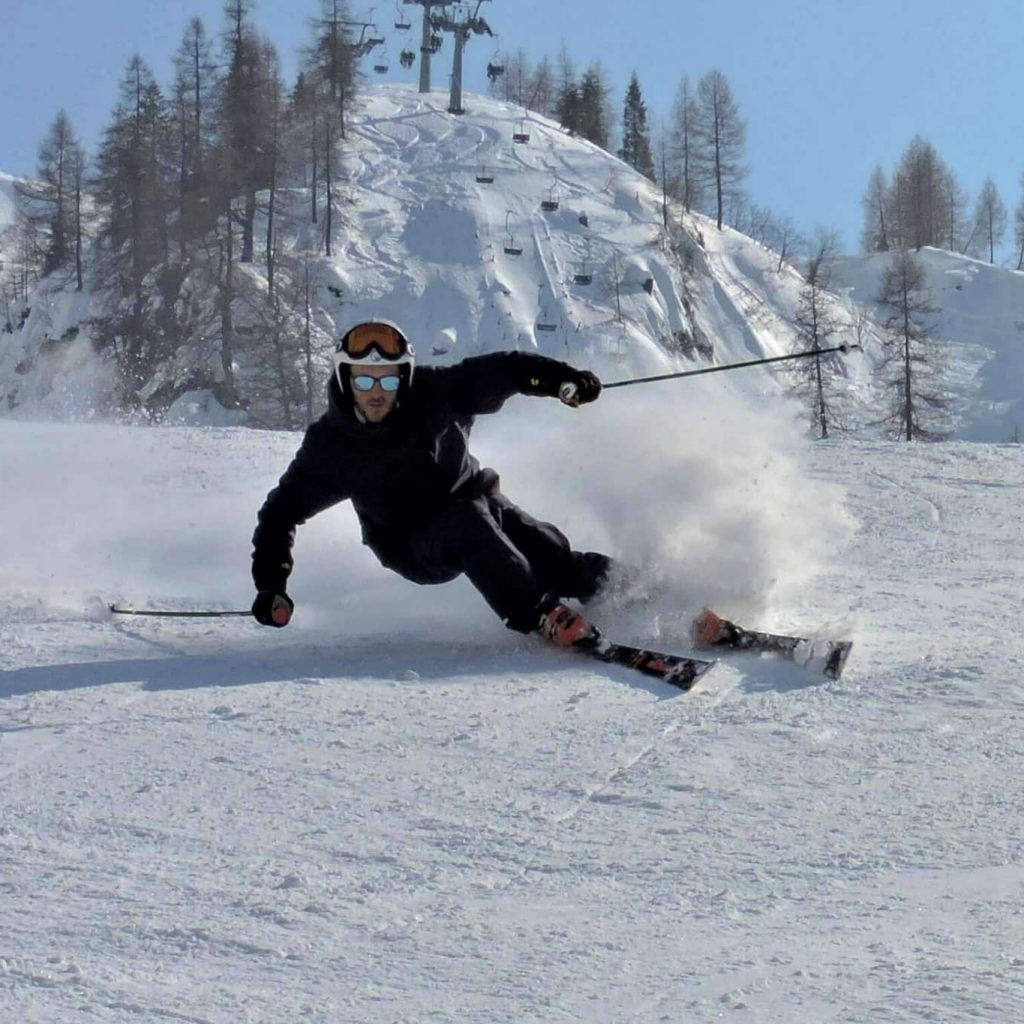 With us, you'll start adventuring off-piste and feel snow like never before. You'll be able to learn how to safely slide, slow down, and make turns. Besides skiing, My-Mountains Team offers snowboard lessons. And that's not all! You can also experience paragliding, and helicopter flight over the region of Titlis.
Our fully-qualified ski instructor Andrea Caspani is available for all kinds of ski lessons (from beginner to advanced). You can find him in My-Mountains Ski School in Engelberg waiting to make some unforgettable snow tracks with you! We also collaborate with Prime Ski School Engelberg to guarantee we always have availability of ski instructors for you.