What Makes My-Mountains' Ski Instructors the Best in Class?
My-Mountains proudly collaborates with only the best ski instructors. Check out how we select top-notch professionals to make your ski lesson fun and easy.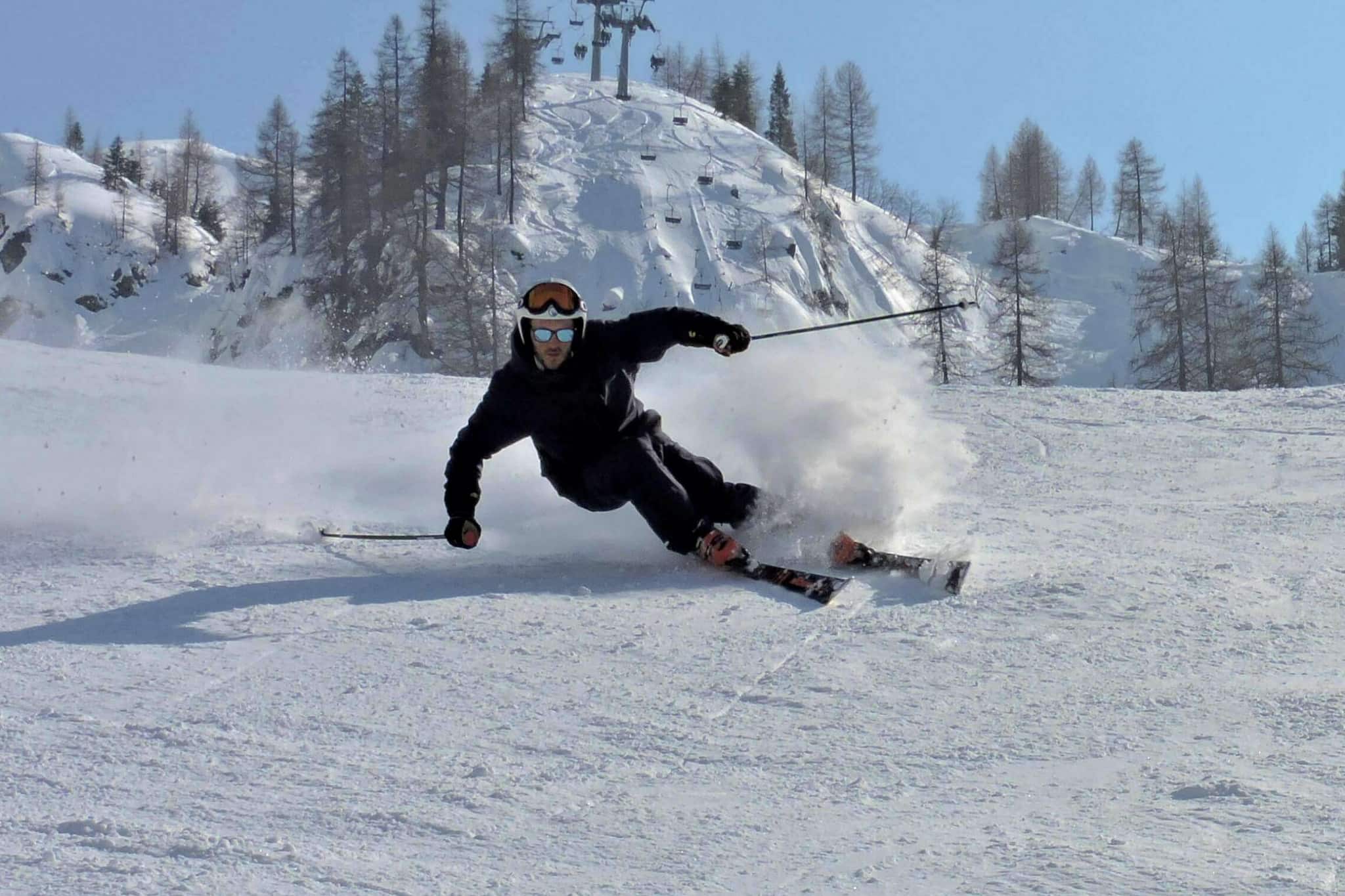 My-Mountains' ski instructors are their own category
Ski instructors from the My-Mountains team are ready to teach the new generation of skiers! Do you know what makes them fit for the game? 
Is there anything better than spending time in the snow, inhaling fresh air, and getting in shape at the same time? We think not! Skiing has numerous benefits for your body and your mind. Spending time outside in the sun helps your body to produce vitamin D to spike those serotonin levels, and exercise in the fresh air, besides giving you an excellent dopamine kick, improves your overall stamina. And let's not forget the sense of adventure connected to discovering new slopes and the adrenaline rush that strengthens your heart! As you can see, skiing is a universal golden medium to stay happy and healthy.
Our ski instructors
Have you considered skiing but not yet had the courage, time, or opportunity? Or have you always thought it was too difficult to try on your own? Don't worry; with a good instructor, everything is simpler and more manageable. Let yourself go on an adventure of learning how to ski, and before long, hitting the slopes will become your favorite winter activity.
Perhaps because they love skiing so much, our instructors are a living example of how beneficial this sport is for the body and mind. Of course, besides always being in a good mood and never catching a cold, our instructors are seasoned professionals with many years of experience under their belts. With their assistance, ski lessons feel like a walk in the park. Let's go!
"A bad day skiing beats a good day at work"
What makes a good ski instructor?
Choosing the right ski instructor is very important. You want to ensure they know what they are doing and have a solid background in teaching beginner skiers at all levels. A good tip is that if the ski coach is good at teaching children, they will also be great at teaching adults! The teacher's kind, calm, and positive attitude is crucial for your success. Our ski instructors are the friendliest people on the slope. Their patience and thoughtful approach will surely help you overcome any stress and anxiety linked to learning skiing.
A good ski instructor will first assess your ski level and overall fitness condition, identify previous injuries, and detect any fears that may influence your learning. Then, they will sketch out a learning plan designed especially for you. Our ski instructors do not follow one-fit-for-all programs – instead, they work with you to identify the main objectives of the lesson and the whole learning program. Which skills do you want to polish? What are your pain points? Then they work together with you to create a plan and are responsible for following up on it.
Another feature of a good ski instructor is flexibility. Yes, ski instructors should be flexible and adapt their methods and approach to your learning style and pace. You may need more time to perfect specific techniques but power through learning another maneuver. A good instructor will observe you and adjust the plan on the go. 
First-time skiers, prepare!
Private ski lessons are a significant investment of your energy, time, and money. Therefore, before you take ski lessons, it's essential to ensure you are in adequate physical condition. If you do not exercise regularly, we advise you to introduce a several-week-long fitness program focused on strengthening your thighs, glutes, hamstrings, and joint flexibility. This will help you prepare your body for the strain of learning how to ski. During lessons themselves, make sure you eat well. Since skiing burns a lot of energy, you'll need protein-rich meals full of healthy fats and complex carbs, topped with fresh fruits and vegetables.
Remember to hydrate throughout the day!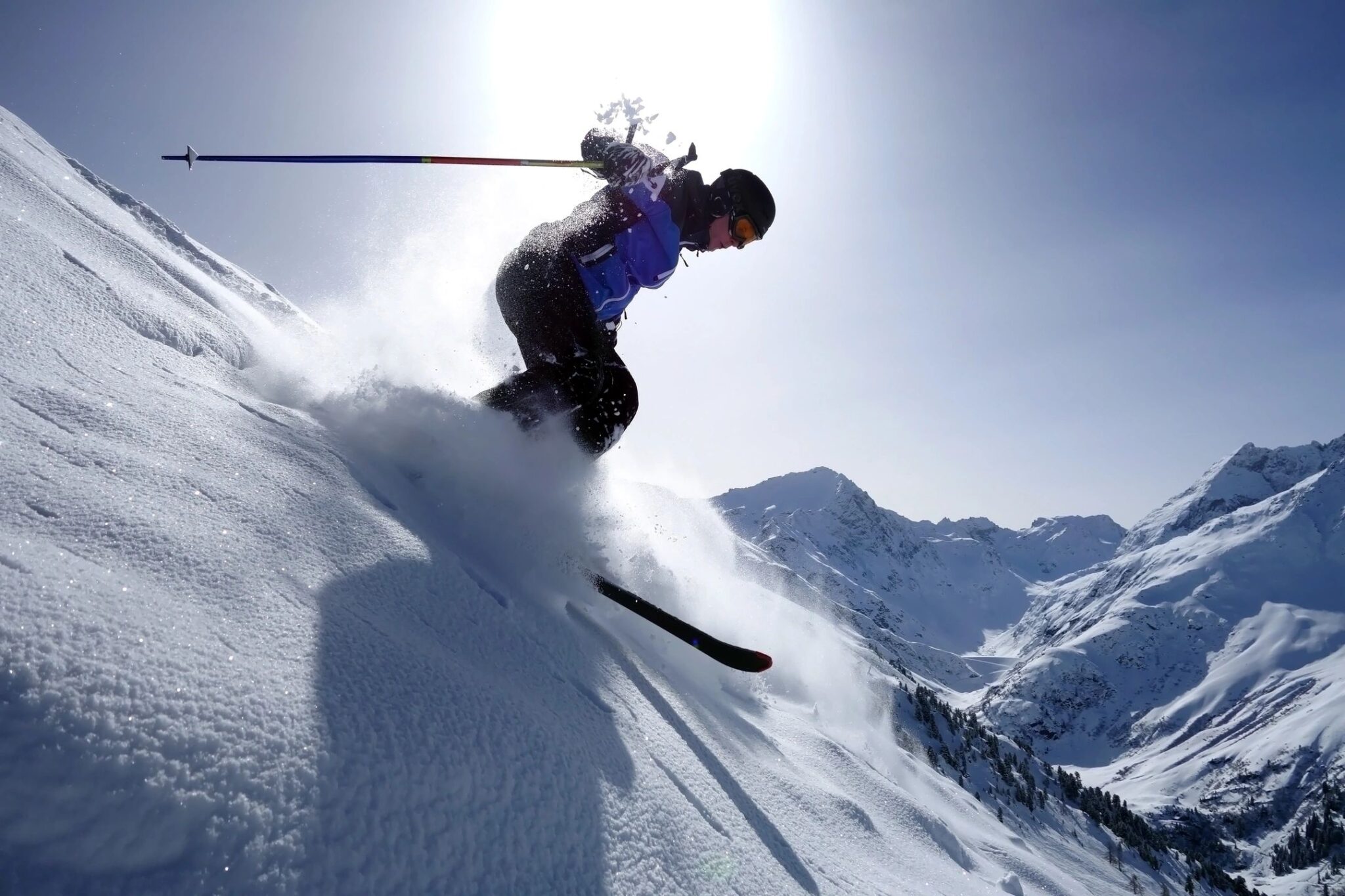 Measure your expectations
You must have reasonable expectations from your first lesson if you are a beginner. You'll probably fall a lot and will not be able to stand up quickly, and at some point, you will feel embarrassed comparing yourself to other people on the slope. But don't worry, My-Mountains instructor will be there for you to help you power through those moments of weakness. 
Remember, everyone started somewhere, and nobody was born with skis on their feet!
Those first few lessons focus on the proper posture on the skis and falling technique. As a beginner, you must acquire strong basic skills, making further training much more straightforward. Beginnings on the skis are hard because skiing activates many body parts that are not used to working together. Especially keeping your balance puts a lot of strain on your core muscles. Don't be surprised to wake up with a sore stomach the next day!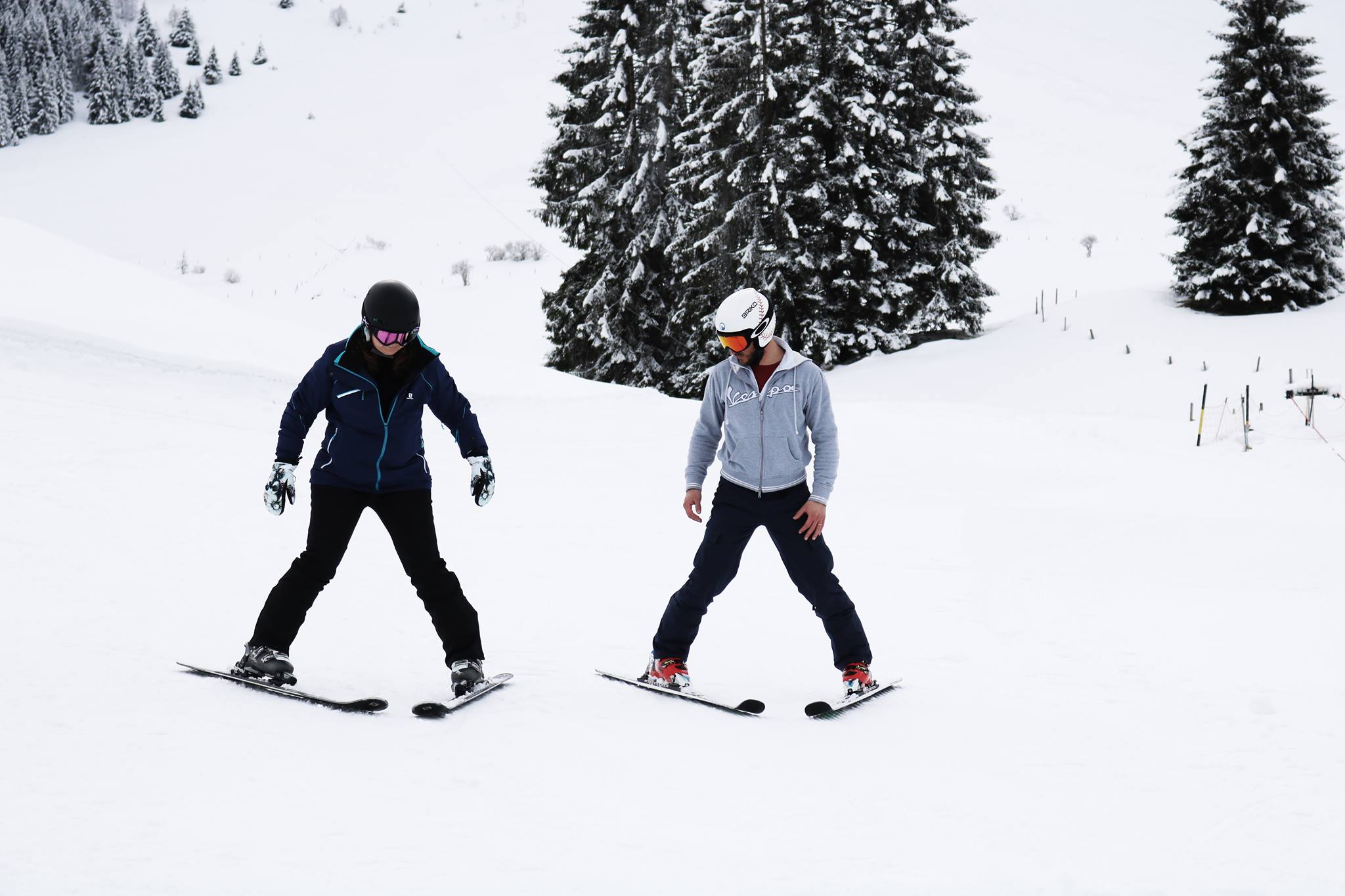 Your health is a priority
My-Mountains instructors put your health and needs in the first place. Nobody wants an injury that would surely spoil your future relationship with skiing. Our ski instructors are prepared to teach you good technique and let you know why specific movements might be dangerous for you. Ask as many questions as you want; they will be happy to explain the most basic things. 
Being a good ski instructor implies being flexible, prepared, and a master of improvisation. In other words, we've got ski instructors to suit you. Our fully qualified team can take you to a different group or private ski lessons. Not only they're creative, but they also help people to overcome their fears and to enjoy every moment spent on the mountain. Overall, our ski instructors offer you from beginner to advanced ski courses.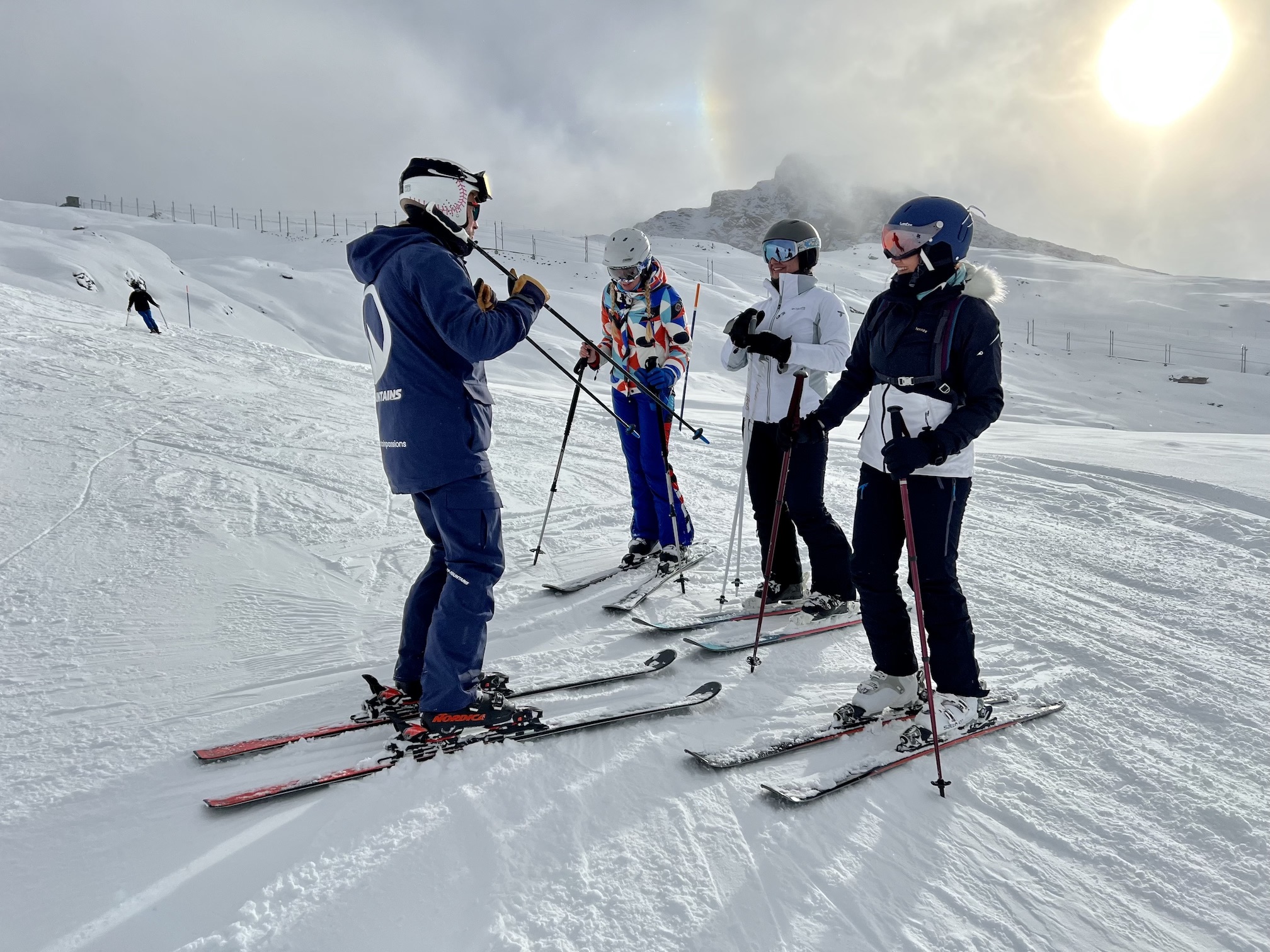 Ski Instructor for every need
Whether you want to take a winter vacation or live in an area where you can easily hit the slopes, learning how to ski will open various new possibilities to enjoy the winter season. 
With us, you'll start adventuring off-piste and feel the snow like never before. You'll be able to learn how to slide, slow down, and make turns safely. Besides skiing, My-Mountains Team offers snowboard lessons as well. 
Our fully-qualified ski instructors are available for all types of ski lessons (from beginner to advanced). You can book directly on the website or give us a call. We also collaborate with other top Ski Schools in Engelberg to guarantee we always have availability of ski instructors for you.
Check out our latest Articles: